Actress, writer, teacher and philanthropist Toni Bull Bua dies in Glendale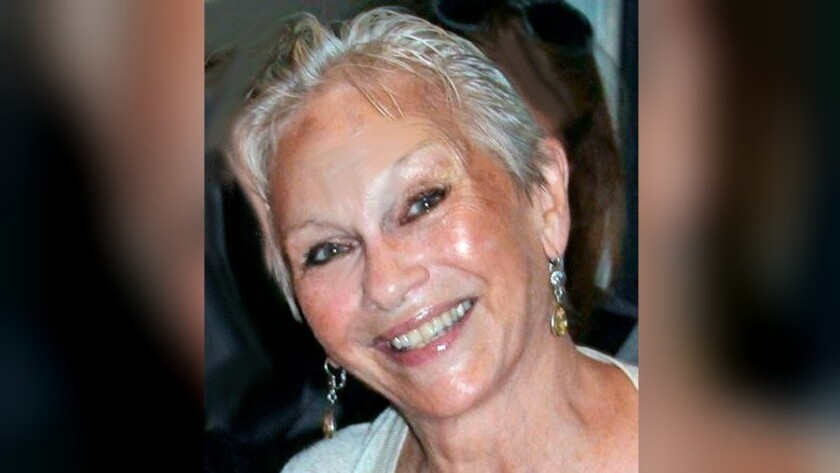 Former television and stage actress Toni Bull Bua, who ran an acting school in Burbank for many years with her late husband, died at the age of 69 on Feb. 11 in her Glendale home following a five-year battle with breast cancer.
Bua was born on Dec. 27, 1946, in North Caldwell, N.J., to Jessie and Robert Bull. She won the Jersey State Award for best actress at age 17. By 19 years old, she was cast as Tess Krakauer on CBS's daytime soap "Love of Life."
It was there that she met her future husband, Gene Bua, who had been cast as Tess' love interest, Bill Prentiss. Later, they were married in real life and remained together for 44 years, until Gene Bua's passing in November 2012.
NEWSLETTER: Get the latest headlines from the 818 straight to your inbox >>
After moving from New York to California years later, the two wrote, composed, directed and produced many award-winning musicals including the longest running musical of its time, "Pepper Street," plus "Across from Cindy's Corner," "Second Wind" and "When I Dream." They also composed songs for feature films.
Toni Bull Bua was also the president of the Here's to Life Foundation, sponsoring at-risk teens and others through art and entertainment. In addition, she and her husband ran the Bua Acting for Life school in Burbank, training hundreds of students for more than 40 years.
"Few things brought Toni more joy than helping students find the gold in themselves the way she did, opening them up to the brilliant adventure of life," said her longtime friend Shelley Whizin. "In a very real way, everyone Toni met got to partake of this gift, as she found that gold in everyone, anywhere, anytime."
The Buas and their work have been honored by the White House, the United Nations and six California mayors.
Before her death, Toni Bull Bua completed a screenplay, which is in development as a motion picture, about her dog, Miley, which she adopted after the canine was found on a trash heap in Los Angeles. The video of Miley's rescue went viral online.
Toni Bull Bua is survived by her stepson, Justin Bua, and his daughter, Akira.
Donations can be made to the Here's to Life Foundation at herestolife.org or the Fuzzy Pet Foundation at tfpf.org.
--
Mark Kellam, mark.kellam@latimes.com
Twitter: @LAMarkKellam
---