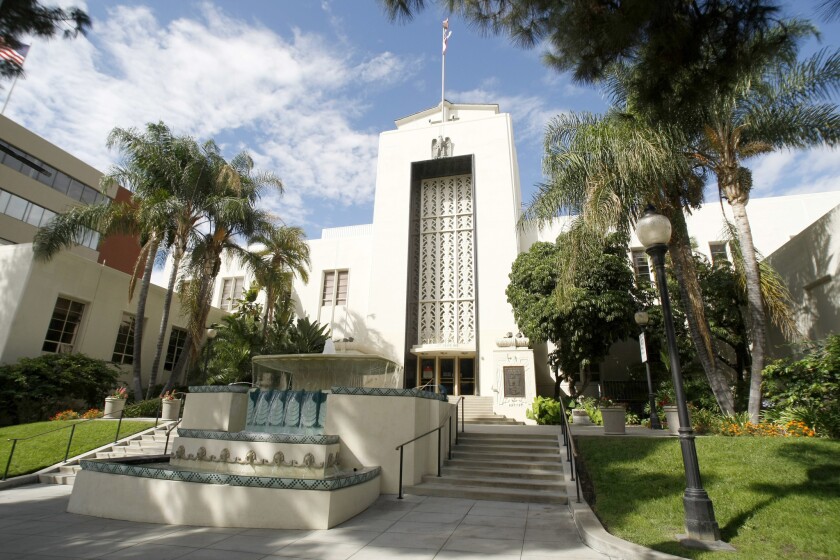 As municipalities across the country have resorted to holding their city council meetings remotely in response to the coronavirus, Burbank residents will have to wait a little longer before they can virtually engage with civic leaders.
It won't be until April 21 when the Burbank City Council will hold its first public meeting — with a closed session scheduled for April 14. The last time the council met was on March 17 when a local state of emergency was declared because of the coronavirus pandemic.
City officials say it's because they have yet to settle on how to conduct their meetings remotely while it's still considered unsafe to gather in groups and city buildings remain closed to the public.
Simone McFarland, a spokeswoman for the city, said in an email that officials are still looking into several types of remote conferencing platforms, including Zoom and Cisco Webex. They'll also be looking at how other cities are holding their council meetings.
"Our hope is to learn from others and get it right," she said.
Regardless of what platform the Burbank City Council chooses to use for its meetings, McFarland said the platform will have some type of online component.
She added that, despite the long break between meetings, the city will continue to "provide continuity of government during these trying times."
Since late March, several neighboring cities in Los Angeles County have been able to hold their meetings remotely, whether by video or phone.
With a skeleton crew of staff members on hand, Glendale Mayor Ara Najarian presided over the city's first teleconferenced meeting on March 24 that had the rest of the City Council dialing in remotely.
The meeting saw some hiccups as council members were still becoming accustomed to the new system.
Officials could be heard occasionally chatting on air, unaware their discussions were being broadcast to viewers at home.
Residents also had to deal with a learning curve as they were told to turn down the volume on their televisions to cut down on background noise while calling in to the meeting during public comment.
The Los Angeles City Council also saw some issues when it held its first remote meeting during the last Friday in March, where officials and the public participated through a Zoom conference.
Would-be saboteurs briefly put the 11-hour meeting on hold after posting inappropriate videos to the meeting room in an act known as "Zoom-bombing."
---