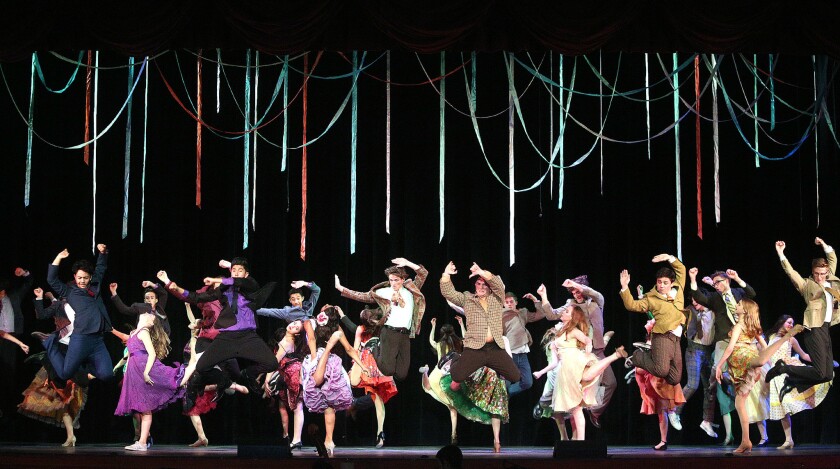 With classic songs such as "Maria," "Tonight," "America" and "Somewhere," the musical "West Side Story" will be presented this weekend at John Burroughs High School, 1920 W. Clark Ave., Burbank.
The show, with music by Leonard Bernstein and lyrics by Stephen Sondheim, will be presented at 7 p.m. Friday and Saturday and 2 p.m. on Sunday. Tickets are $10 for students, seniors and children and $20 for adults.
For tickets visit bit.ly/2RCQJNj.
In other theater news at Burroughs, the school's production of "Dark of the Moon" took home first place for best play out of 26 schools in the Los Angeles area in a recent competition sponsored by the California Educational Theatre Assn. in Fullerton.
The students performed the entire play at the competition, after having presented it at the school earlier.
Individual students were also honored, including Claire Flynn and Alexia Calderon, who received director awards for excellence.
Also recognized were the production's director and technical director, teachers Guy Myers and Jon King, respectively.
Other students who were recognized were Valerie Martinez, Sydney Bax, Joanie Coyote, Billy Yakes, Brian Carlson, Yoni Fogelman, Andrew Orbison, Max Wager, Austin Farmer, Jen Stanley, Chris Conkle, Veronica Haug, Wyatt Wheeler, Connor McDonald, Claire Flynn, Zachary Hagen-Smith, Laura Brown, Simone Beres, Paris Stacy, Louis Zekowski, Kalea Neiviller, Jordyn Holt, Eli Staub and Jack Weerts.
Twitter: @LAMarkKellam
---