Interim Burbank city manager looks forward to solving 'puzzle'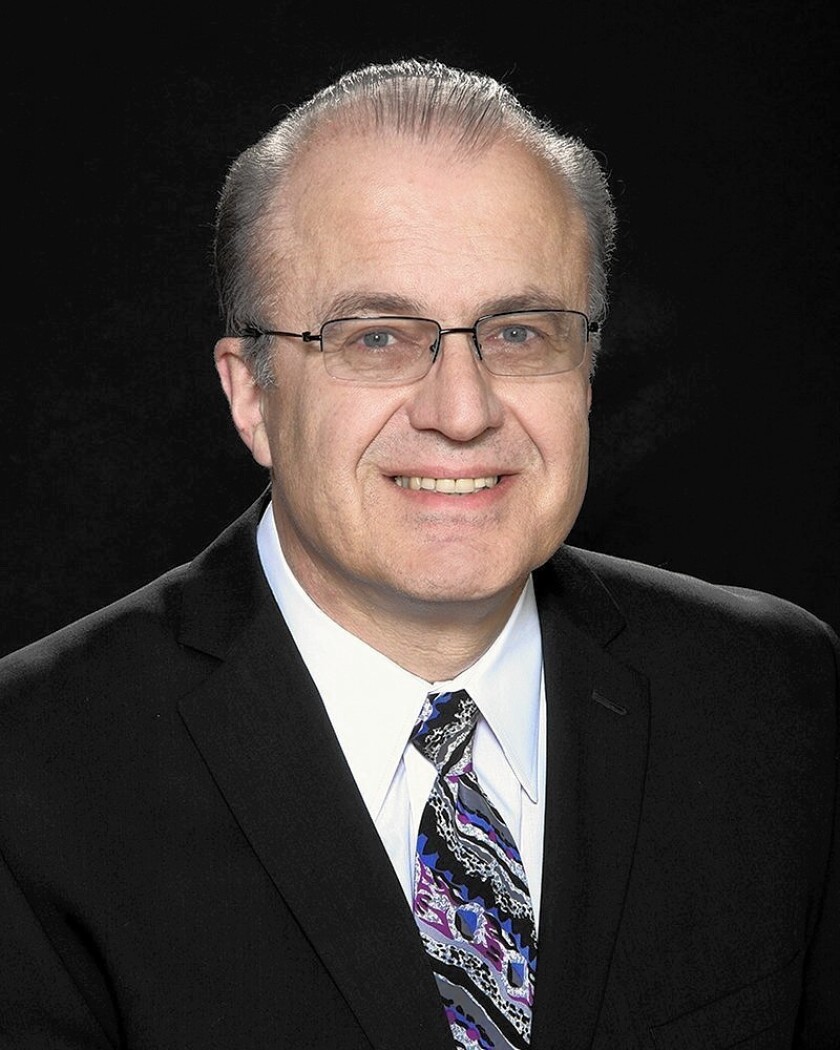 Nearly a year ago, then-City Manager Mark Scott told the Burbank City Council about the "urgent" challenges facing the community: low projected growth, sales tax revenue stagnation, a potential "housing crisis" that may make it harder to woo businesses, and $115 million in unfunded projects.
As of this month, Scott is gone — he resigned and took the top executive job in San Bernardino, a city with its own urgent challenges — and Burbank Water and Power General Manager Ron Davis has stepped in to fill his shoes until a permanent replacement is selected.
NEWSLETTER: Stay up to date with what's going on in the 818 >>
In an interview this week, his second week as interim city manager, Davis said he's interested in the permanent position, but "you don't know till you try."
Taking it up temporarily while the city conducts a nationwide search will give him a chance to try it out and give the council a chance to test the fit as well.
As part of its national search, the city will seek the public's input in defining the characteristics and skills officials would like to see in a potential city manager.
A public meeting on the topic is slated for 6 p.m. March 2, in Room 104 of the city's Community Services Building, 150 N. 3rd St., Mayor Bob Frutos said recently.
Davis' contract with the city would allow him to go back to managing the utility if he's not selected or declines the city manager position. Davis, who holds a bachelor's degree in business and professional accounting from Eastern Washington University and is a graduate of the Navy's nuclear program, has led the utility since 1999.
Davis hopes to bring a leadership style he's "accumulated" over several years in Burbank working with various city managers and city councils.
One idea introduced by Scott that he said he's looking forward to carrying out is a plan to focus some City Council meetings on information-only presentations before items come up for a council decision.
Longtime Burbank Water and Power board member Bob Olson said Davis is a "formidable choice" for city manager.
"I have first-hand knowledge of Ron's incredible and considerable strengths," such as a "steady hand" at the helm and an ability to get the best work from his staff, Olson said in a council meeting last week.
At Davis's first meeting as city manager last week, Juan Guillen, a local businessman and two-time City Council candidate, said he had wanted him to take the city manager position four years ago, before Scott was hired, and looks forward to Davis running a "tight ship."
Compared to helming the utility, leading the city is "similar, but a lot different," Davis said. For one, it's more complicated, with "game of puzzles and interests" to balance.
For example, the Burbank-Glendale-Pasadena Airport Authority wants a new airport, but that has to be balanced against the interests of the citizens of Burbank and their desires.
And then there are challenges like those Scott outlined last May. Burbank won't be able to find a solution with a budget — by cutting expenditures to meet revenues — Davis said. Instead, "we need to plan our way out of it."
Balancing priorities such as infrastructure needs, economic development and the "optimal" use of the city's workforce to provide better services, isn't done in a budget cycle, he said.
But, the "jigsaw puzzle" of it all is engaging and fun for him, he said.
"Daunting, too, but it has to happen," he added.
--
Chad Garland, chad.garland@latimes.com
Twitter: @chadgarland
---