From boyhood to divinity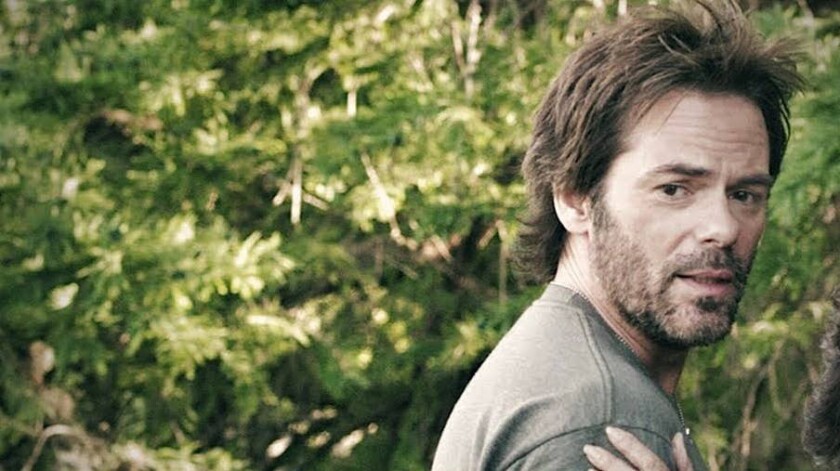 A dozen or so years ago, Steven Chester Prince netted a role in an experimental film project that was just beginning. The director planned to revisit the same group of actors year after year and edit the footage together into a single, sweeping coming-of-age tale.
As Prince played his brief part as a single mother's boyfriend, he had a pet project of his own in mind: a story of an aimless man who unexpectedly becomes a spiritual guru. Prince lacked the funding to shoot it, and as he racked up acting roles to pay the bills, he put his directorial ambitions on hold.
Flash forward to 2014, and the film Prince appeared in briefly — Richard Linklater's "Boyhood" — finally came out to critical hosannas and an Oscar. And now, less than a year later, Prince's "Divine Access" has finished its own epic trek to the screen.
"Random, right?" said Prince, whose film will play Friday at the Newport Beach Film Festival. "We probably started the ideas at the same time."
"Divine Access," which had its world premiere earlier this month at the Sarasota Film Festival in Florida, has at least a shade of Linklater's style. Like the auteur of "Boyhood" and the Ethan Hawke-Julie Delpy "Before" trilogy, Prince focuses on unglamorous people caught between romantic dreams and mundane daily living.
Likewise, the central conflict of "Access," between the protagonist's reputation as a sage and his professed lack of spiritual insight, echoes that of the parents and other authority figures in Linklater films who often struggle to live up to expectations.
Still, even Linklater may never have created a more unwilling hero than Jack Harriman, played by Billy Burke of "Twilight" fame in a wistfully deadpan performance. At the start of "Access," Jack gets an invitation from a pastor friend to guest on a religious cable TV program. Jack, who received an intensely spiritual upbringing from his mother, appears indifferent to religion — and most other things — but his relaxed, candid manner proves a hit with viewers, and soon, he's racking up speaking engagements and hitting the road.
Clearly, much of Jack's appeal comes from the ideas that his audience projects on him; his philosophy seldom cuts deeper than "Believe what you want to believe," as he tells an audience at one point. At the start of his speeches, Jack often stands silently for a minute or so and surveys the room — possibly for dramatic effect, and possibly because he's still determining what he's going to say.
Does that make the film a parody of, or even an attack on, religion? Prince said he's gotten that question from some viewers, but he personally sees the film as a character study of a man who provides fulfillment for others while shying away from it himself.
"He's not a bad guy, but at the same time, he lives a life that's without compassion toward others," Prince said. "But the irony is that he has good messaging that he doesn't adhere to."
Prince, who said he won a screenwriting competition award a decade ago for his "Access" script, credits the interest of Burke and others for helping to get the film produced. In addition to Sarasota, "Access" has played this month at the Dallas International Film Festival and WorldFest-Houston International Film & Video Festival.
Gregg Schwenk, the CEO and co-founder of the Newport festival, wrote in an email that he's happy to be next in line.
"'Divine Access' is a fun, accessible indie comedy, and we are thrilled to have it play in the 16th annual Newport Beach Film Festival," he said.
If You Go
What: "Divine Access"
Where: Triangle Square Cinemas, 1870 Harbor Blvd., Costa Mesa
When: 8:15 p.m. Friday
Cost: $25 for film, $65 for film and after-party
Information: (949) 253-2880 or newportbeachfilmfest.com
"Divine Access" will also screen at 5 p.m. Tuesday at Regency South Coast Village, 1561 W. Sunflower Ave., Santa Ana; tickets are $14.
---