Scott Barnhardt spent years as a professional actor in New York, performing in "Book of Mormon" and other shows before deciding to come home. He is currently in his second year working as the director of musical theater at Orange County School of the Arts (OCSA) in Santa Ana, where he once studied.
"In 'Book of Mormon,' I was a thirtysomething grown man playing a teenager, so there was a legitimate timeline that I could feel ticking," Barnhardt said of his acting days. "And with that, I decided to go to grad school. That was my hop-out of the performer lifestyle I had been living for 10, 15 years."
While studying playwriting at UCLA, Barnhardt found himself adept at arts programming, and just as he was wrapping up his time in grad school, the musical theater directorship at OCSA opened up.
Despite moving into teaching, Barnhardt is far from hanging up his performer's masks. As part of the 2018-19 Broadway Cabaret Series at the Irvine Barclay Theatre, Barnhardt will share the stage with fellow OCSA alum Krysta Rodriguez for "Coming Home," in which the duo will alternate tales of the stage with some of their favorite show tunes from across their careers.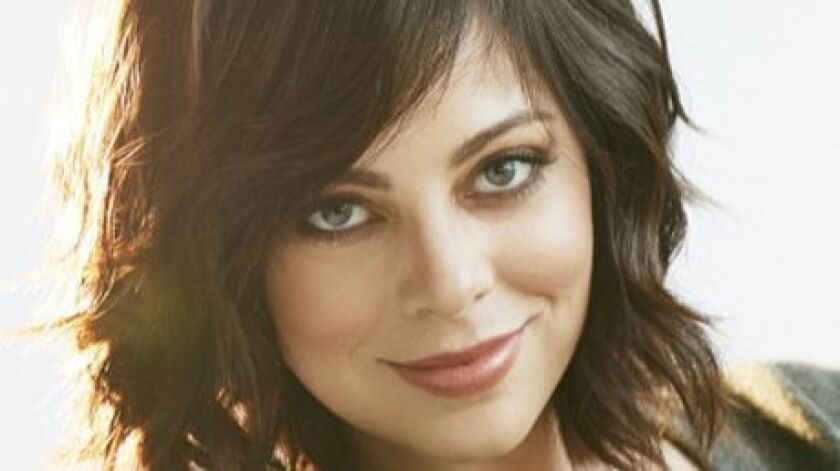 "We title it 'Coming Home' because this really is where we both grew up," he said. "This region is so dear to both [of us]. It's really cool we get this chance to [come] back and perform together."
While "Coming Home" won't bow until Jan. 27, the Broadway Cabaret Series will kick off Oct. 20 with a performance by Christine Ebersole ("Amadeus," "Madam Secretary"). Bebe Neuwirth and Jerry Harmon are among the other notables who will take part in the series heading into 2019.
Jerry Mandel, president of the Irvine Barclay Theatre, said the impetus for the series came from his numerous trips to New York, where he would not only catch the shows but get to know the stars better by watching them perform their cabaret routines.
"When I came into the job in October 2015, I decided to shake the place up and put in a series the way other places do," said Mandel, who had originally wanted to do the series at Segerstrom Center of the Arts when he was the president there. "I wanted to start this Broadway series, because I've always been a Broadway person."
He started calling people that he knew.
"Last year we had Linda Eder and Brian Stokes Mitchell, so for this season I wanted to have an interesting balance," he said of the 2018-19 cabaret series. "I started with Christine Ebersole, who is an incredible performer. And then I'm ending the season with Sutton Foster [April 13], and she's about as good as it gets."
Mandel believes it is important to give not only established names a platform but to highlight Orange County's up-and-coming artists like Barnhardt and Rodriguez, as well as another OCSA graduate "Glee's" Matt Morrison, who performed last season.
As for Barnhardt, he always tries to give his students a taste of the profession beyond the classroom setting.
"Last year at Christmas, [fellow OSCA alumni] Lindsay Mendez called and said she was doing a concert with Musical Theatre West and she needed a choir," he said. "I was like, 'Guess what, I know some kids.' And that's a priceless experience…to give these students opportunities to interact with industry."
Barnhardt and Rodriguez will invite a handful of OCSA students to join them for their cabaret show in January.
"People see the talent we have here at OCSA and want to add to that experience," said Barnhardt. "[Both] for their students and their audiences. It's win-win."
For information on the Barclay's Broadway Cabaret Series, visit: www.thebarclay.org
---