New Planning Commissioner Kempf ready for the challenge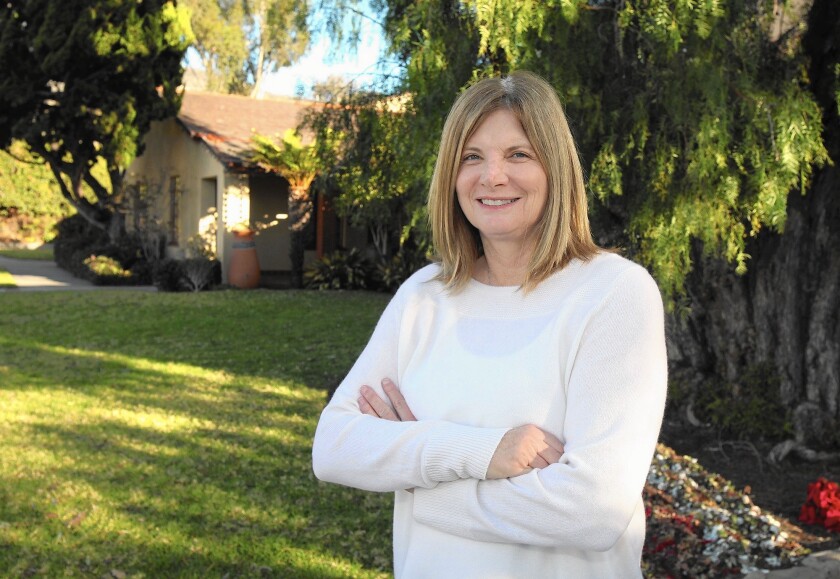 Sue Kempf says her professional background in managing large projects with input from diverse groups along with volunteer work on two Laguna Beach committees have prepared her for her new role on the Laguna Beach Planning Commission.
Kempf, 58, earned a majority of votes from City Council members at their December meeting to succeed Rob Zur Schmiede on the five-member commission. Voters elected Zur Schmiede to the council in November.
Kempf served as co-chairwoman of the city's Emergency/Disaster Preparedness Committee and was part of the View Equity Committee, which developed an ordinance approved by the council last year that gives residents a way to reclaim views lost to overgrown trees and other vegetation.
"I learned how to work with staff," Kempf said, explaining how those roles helped prepare her for the Planning Commission. "You learn the people you need to talk to and the whole practice of managing a public meeting.
"I like interacting with the public."
Kempf is president of Mirion Technologies' Global Dosimetry Services Division in Irvine, overseeing financial management, reporting and auditing and managing product development. The company specializes in radiation detection and monitoring.
Before this role, Kempf was a high-level executive in the wireless industry for companies such as Verizon and Vodafone. While with Verizon, Kempf managed technical support for four data centers in the western U.S.
She first visited Laguna Beach in the mid-1990s while living in Encinitas and was struck by its coastline and its small-town charm.
"I was used to living in a beach town, but never anything like Laguna. Encinitas is spread out," said Kempf, who moved into a house on Catalina Street in 1999. "The house was so cute and I could walk everywhere."
In 2001, Kempf took a job with Vodafone in Walnut Creek and stayed there until 2006, when she moved back to Laguna.
Kempf, who was born in Fort Wayne, Ind., likes to hike, golf and donate her time.
"If you have the luxury of time, you should volunteer," said Kempf, who received votes from Zur Schmiede, Councilman Kelly Boyd and Mayor Bob Whalen.
Kempf said amending the city's Downtown Specific Plan to address building height and parking challenges will be a key issue for the Planning Commission in the coming year.
Zur Schmiede said Kempf is well-prepared for the job.
"We had several good applicants, but for me it came down to a few things," Zur Schmiede said. "Sue has some recent experience dealing with contentious issues such as views. Plus, she's an even-tempered person who is respectful and likes to hear all the views."
---