Democrat enters Assembly race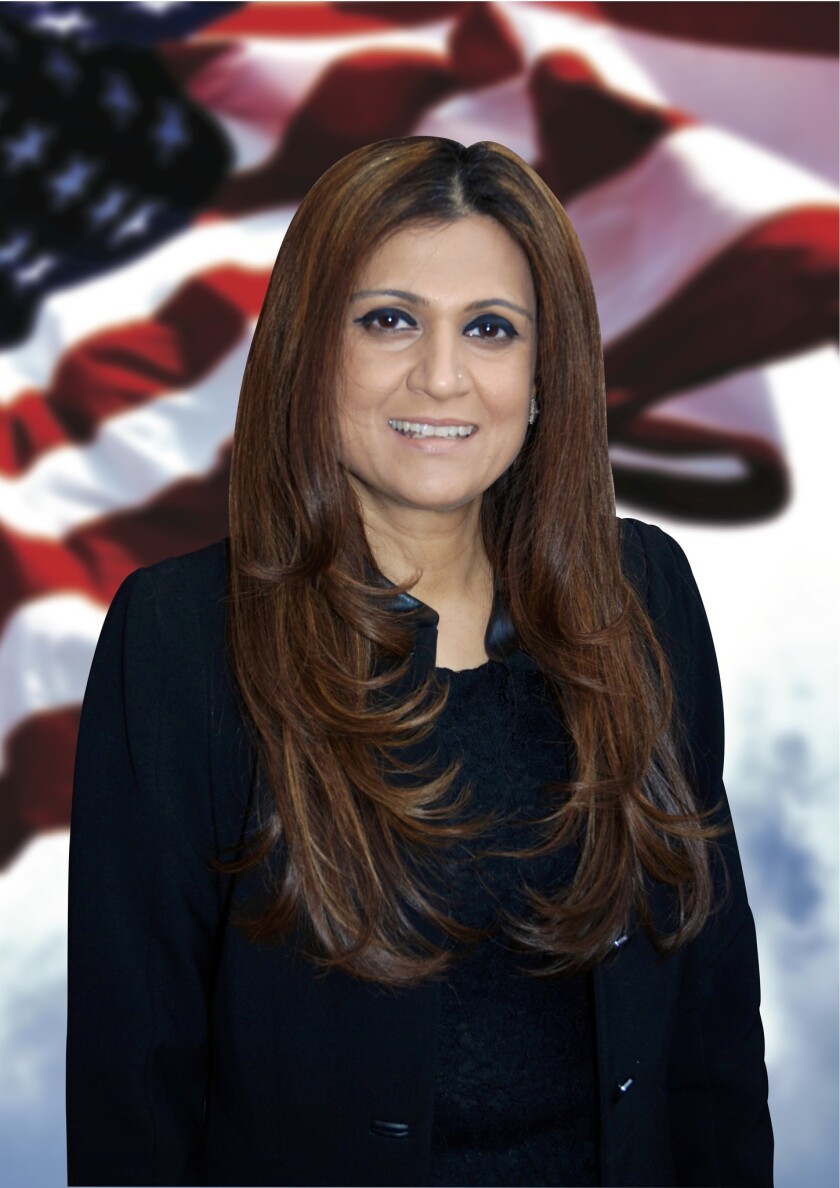 A fifth candidate — the only Democrat — has entered the race for Assembly District 74.
Anila Ali, a native of Pakistan who moved to Irvine in 1996, said she hopes to draw on her background as an immigrant and her roles as a mother and teacher to serve the state.
Ali said she moved to the United States because of its promise of equal opportunity and access to education.
Now the mother of two, she aims to help improve the educational system, grow the state's economy and ensure a high quality of life for future generations.
"As an immigrant, I can say that we're all here for a better life, for better opportunities," she said. "I want to make sure my daughter has the same opportunities that I had."
District 74 includes all or part of Newport Beach, Irvine, Costa Mesa, Laguna Beach, Laguna Woods and Huntington Beach.
Ali believes she offers "the voice of a real person who's been through all of these problems," and said she hopes to advocate for women and the working class.
"If it's a decision about women, I want to be there to make it," said Ali, who favors abortion rights.
Especially since the 9/11 attacks, Ali also values bridging the gap between American society and the Muslim world.
Ali, an eighth-grade English teacher who has a master's degree in education from Concordia University in Irvine, collaborated with a Jewish colleague and a Christian colleague to write a children's book to help promote cultural understanding.
Ali serves on the advisory board of the Olive Tree Initiative, a UC Irvine-based program that promotes conflict resolution, and as a board member with the Irvine Youth, Children and Families Commission.
In the past, she has served on the boards of the Council of Pakistan American Affairs and the Irvine Public School Foundation.
She helped start the American Muslim Women's Empowerment Council and remains on its board of directors.
Ali will face the following Republicans in the June 3 primary: Newport Beach City Councilman Keith Curry, Huntington Beach Mayor Matthew Harper, Santa Ana native and community activist Karina Onofre and Emanual Patrascu, district director for Assemblyman Travis Allen (R-Huntington Beach).
Because of California's new nonpartisan primary system, the top two candidates will proceed to the general election regardless of political party affiliation.
---