Save Our Youth turns out for annual free surf camp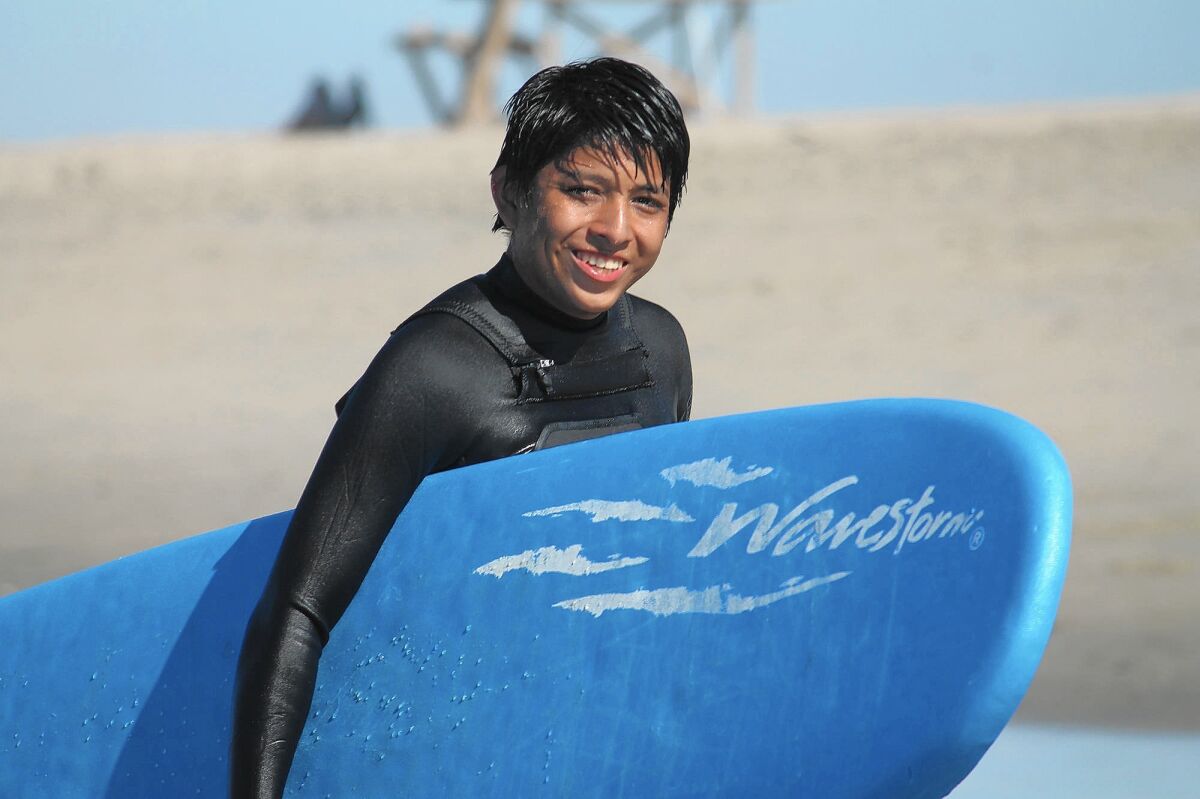 <i>This post has been corrected, as noted below</i>
About 20 teens from Costa Mesa nonprofit Save Our Youth took part in the group's annual free surf camp in Newport Beach.
SOY has held the camp for nine years and Costa Mesa-based Volcom has been providing volunteer coaches and other support for three years.
Derek Sabori, vice president of sustainability for Volcom, helped organize this year's camp with SOY Activities Coordinator Eddie Iniestra. Volcom provided the instructors, donated some surf boards to SOY and brought breakfast to the kids each morning.
—Alicia Lopez
[For the record, Aug. 11, 1:44 p.m. An earlier version of this post gave an incorrect title for Volcom's Derek Sabori.]
---