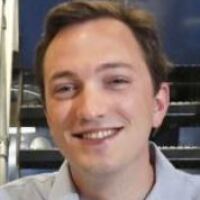 Daniel Langhorne
Daniel Langhorne is a contributor to TimesOC. Follow him on Twitter @DanielLanghorne.

Latest from this Author
Maj. Gen. Laura Yeager departs the Los Alamitos-based 40th Infantry Division after leading 10,000 soldiers from the Army National Guard who serve across the West Coast and as far away as Hawaii and Guam.

The 60,000-member nonprofit organization is celebrating its 80th anniversary serving as the civilian auxiliary of the U.S. Air Force.

The drill simulated how emergency personnel would respond if the base's senior leaders were injured during an attack.

Chapman University recently entered an agreement with the Orange Unified School District to pay $3.7 million for the former Lydia D.

Nick Ducich, installation commander for Joint Forces Training Base Los Alamitos, was promoted to Brigadier General on Saturday during a ceremony presided over by Maj.

Soaring over the desolate Anza-Borrego Desert State Park at 150 mph, Maj.

Giggling with excitement, Christian, a 22-year-old former foster youth, showed off his new apartment in Tustin on Thursday.

The California National Guard showed its appreciation to employers of Southern California soldiers by offering free flights on UH-60 Black Hawk helicopters during the annual Boss Lift event Friday in Los Alamitos.