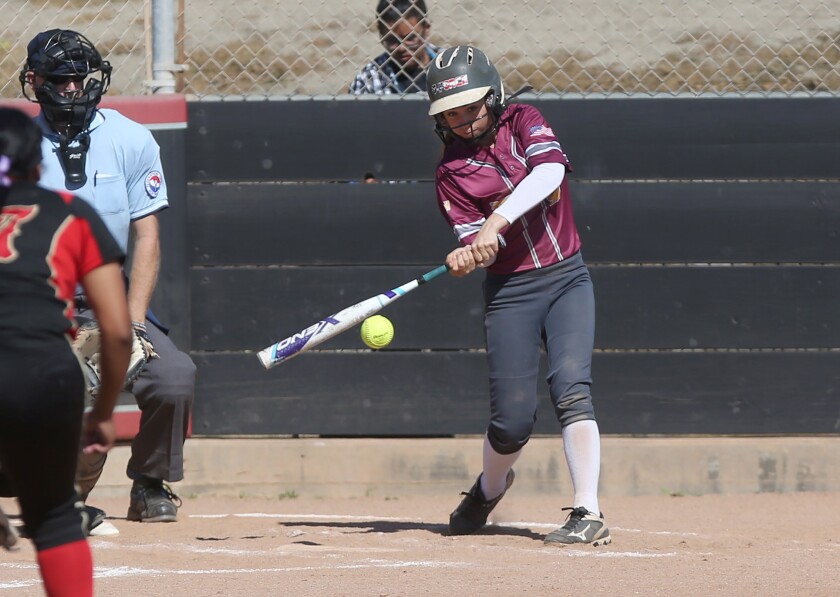 The Ocean View High softball team had sophomore third baseman Haley Hoskin and sophomore outfielder Ari Hencke make the All-Golden West League first team.
Hoskin batted .333 with five doubles and a home run, while Hencke hit .381 with three doubles.
The Seahawks also received three second-team selections in senior second baseman Cailey Collado, freshman shortstop Ava Arce and sophomore Nivea Armenta, who saw playing time at both catcher and first base.
Ocean View went 10-12 overall and placed third in the league at 6-4. The Seahawks fell at Newport Harbor 3-2 in the first round of the CIF Southern Section Division 5 playoffs.
::
Support our sports coverage by becoming a digital subscriber.
For more sports stories, visit latimes.com/socal/daily-pilot/sports or follow us on Twitter @DailyPilotSport.
---