'Touchdown Newport' to be shown at Newport Beach Film Festival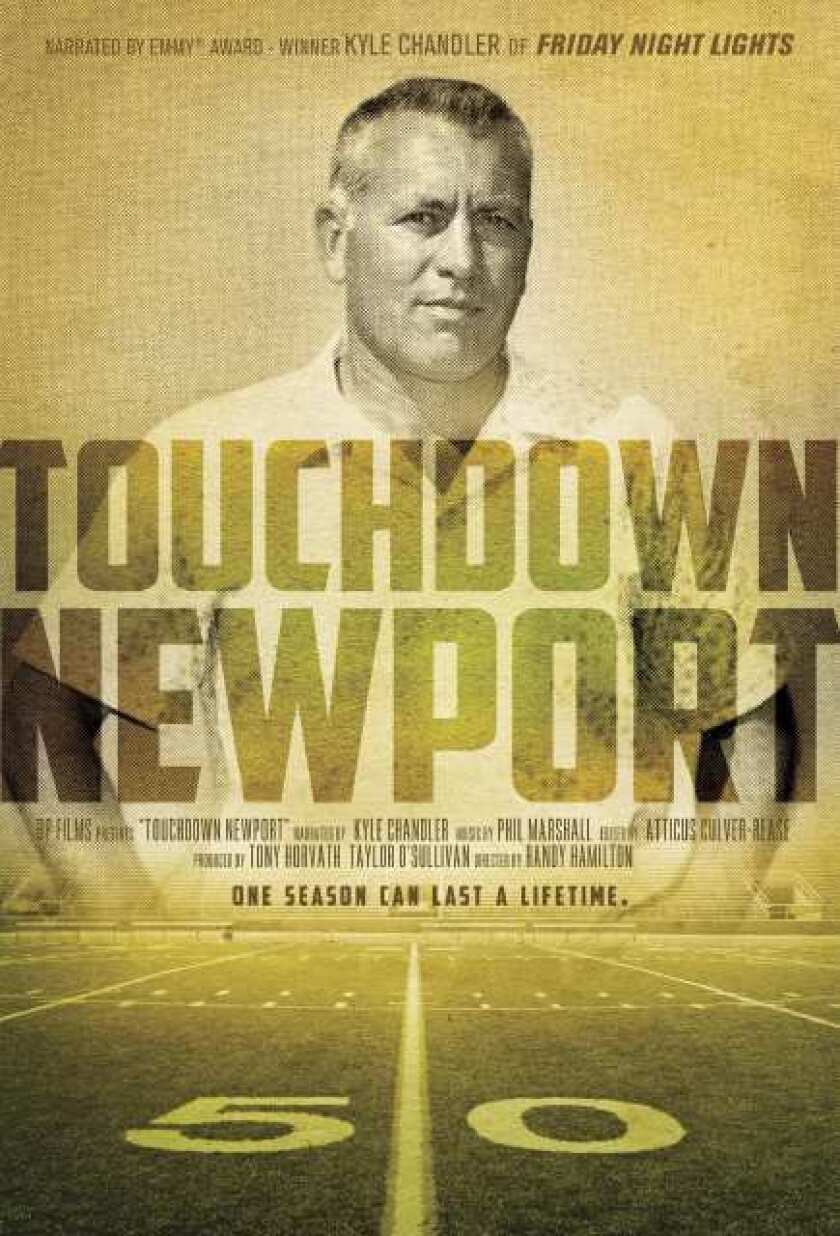 When Randy Hamilton and Tony Horvath first started working on the documentary, "Touchdown Newport," they always envisioned showing it at the Newport Beach Film Festival.
Now their vision will become real.
"Touchdown Newport," the film about the 1970 Newport Harbor High football team, is an official selection of the upcoming Newport Beach Film Festival. It will make its world premier at the Lido Theater on April 30 at 6 p.m.
Hamilton and Horvath played on the team that won a league title under legendary coach Ernie Johnson, who turned around the program in his first year at the school. The league co-championship was the first league title for Newport Harbor since 1942.
Hamilton is the director of the documentary and Horvath is a producer. They formed B.P. Films to make the documentary. B.P. stands for a derogatory name Johnson used to fire up his Newport Harbor players.
The documentary features interviews from former players of the team, as well as current Newport Harbor football coach Jeff Brinkley, and Sailors defensive coordinator Tony Ciarelli, who played for Huntington Beach High in 1970.
Brinkley played for Coach Johnson while at Cerritos College.
Billy Whitford, the director at Newport Aquatic Center, also appears in the documentary as he was on the 1970 Sailors team that was co-league champion with Anaheim.
Newspaper clippings from the Daily Pilot are highlighted in the film.
Tickets can be purchased at newportbeach.festivalgenius.com/2013/films/touchdownnewport_randyhamilton_newportbeach2013.
A preview of the film can be seen at touchdownnewport.com.
— Steve Virgen
---