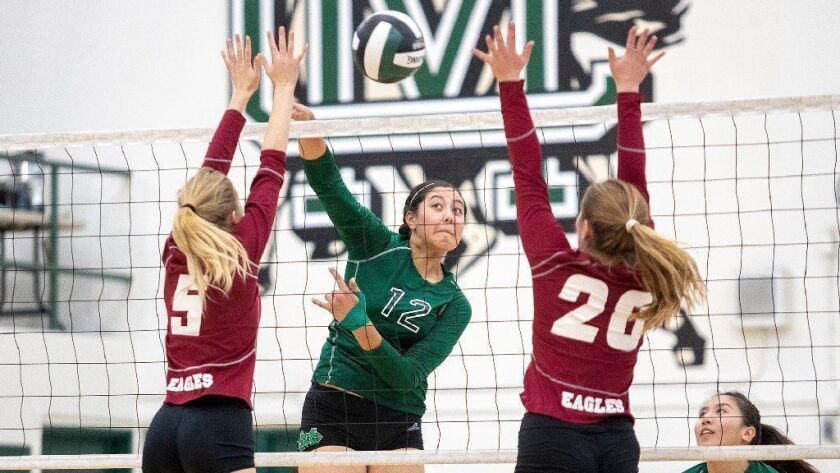 Malia Tufuga, Ashley Nguyen and Tarah Harmon earned first-team All-Orange Coast League laurels for helping the Costa Mesa High girls' volleyball team to a runner-up finish in the league.
The trio also led the Mustangs (16-13, 8-2 in league) to the CIF Southern Section playoffs for the third consecutive season. The Mustangs were swept by No. 2-seeded St. Margaret's in the first round of the Division 4 playoffs.
Tufuga, a junior, and Nguyen, a senior, played off of each other. They shared the duties of setter and outside hitter.
Harmon, a sophomore, keyed the Mustangs' defense as a middle blocker.
Costa Mesa junior libero Rae Galarion and freshman middle blocker Lorelei Hobbis received second-team nods.
Estancia sophomore Louise Chupeau earned a second-team selection. Chupeau showed versatility, moving to outside hitter after serving as the Eagles' setter last season.
Estancia (10-20, 3-7) finished fifth in the league.
Twitter: @DailyPilotSport
---