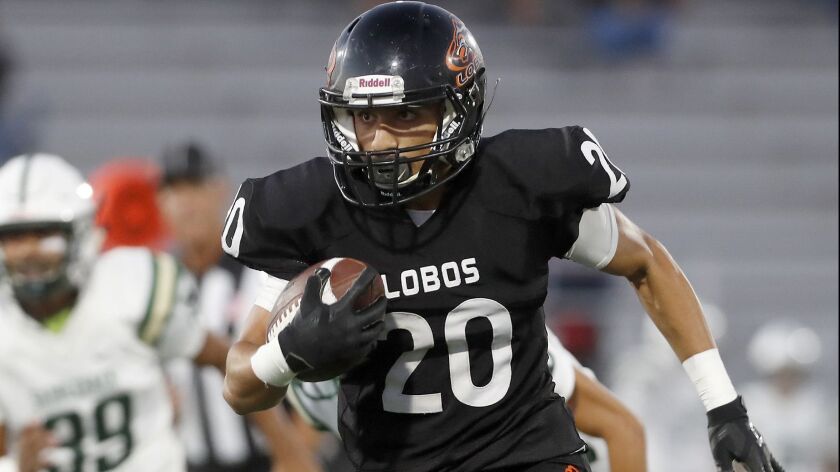 Los Amigos High has hired Harold McDowell as its head football coach, Lobos athletic director Chris Sandro said Friday in an email.
McDowell has coached football at Los Amigos on and off for 21 years since 1987. He was the Lobos' defensive coordinator for the last five years, and has also been the Los Amigos boys' and girls' track and field coach since 2015.
"We are incredibly fortunate to have someone with such deep experience ready to take the lead," Sandro said in a release. "I have met with Harold and his coaching staff and everyone is anxious to write a new chapter in our football program's story."
McDowell, 61, a walk-on coach, takes over for Carl Agnew, who resigned last month after 11 seasons to become the defensive coordinator at Lakewood. Agnew was 57-65 overall at Los Amigos, including a share of the 2008 Garden Grove League title.
Los Amigos went 3-7 overall last season, and 0-5 in the league.
"I had reservations at first [about taking the job]," McDowell said. "Then I said, you know what, I've been in this program for so long. I know that it's going to turn around, because we have a lot of young talent. We just had some unfortunate injuries last year, but we can turn it around. The kids' heads are in the right place."
Staff writer Andrew Turner contributed to this report.
Twitter: @mjszabo
---