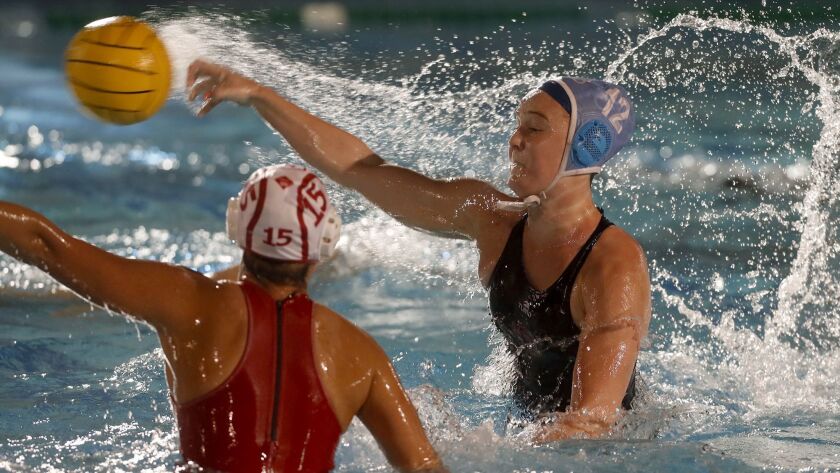 A second-half surge served notice to all of the top girls' water polo teams in the CIF Southern Section on Tuesday night at Corona del Mar High.
Watch out for the Sea Kings, who played a confident second half en route to a 12-9 upset victory over Orange Lutheran.
It's a big week for CdM, which opened the season ranked No. 4 in CIF Southern Section Division 1 and 2. The Sea Kings hosted the No. 2 Lancers on Tuesday, and also host No. 3 Foothill on Friday at 5 p.m.
"I definitely think the rankings that came out really motivated us," CdM senior center Layne Anzaldo said. "We're not necessarily an underdog as No. 4, but being below both of these teams this week has been really motivating."
Sophomore attacker Grace Myers scored five goals for Corona del Mar (4-0), which handed Orange Lutheran (4-1) its first loss. The Lancers were coming off winning the Villa Park tournament last weekend.
Anzaldo, senior Sophie Wallace and junior defender Megan Peterson all scored twice for the Sea Kings, who came back from a 7-4 halftime deficit by opening the second half on an impressive 8-1 run.
The match was physical, but it was CdM that appeared the fresher team in the second half. Wallace had been tangled up with Orange Lutheran junior center Izzy Gazzaniga on multiple possessions, but she drew Gazzaniga's third exclusion midway through the fourth quarter, fouling her out before scoring the goal for a 12-8 CdM lead.
"We kept our intensity up, and I think that really showed in the end," Myers said. "We kept swimming, and I think they got a little tired."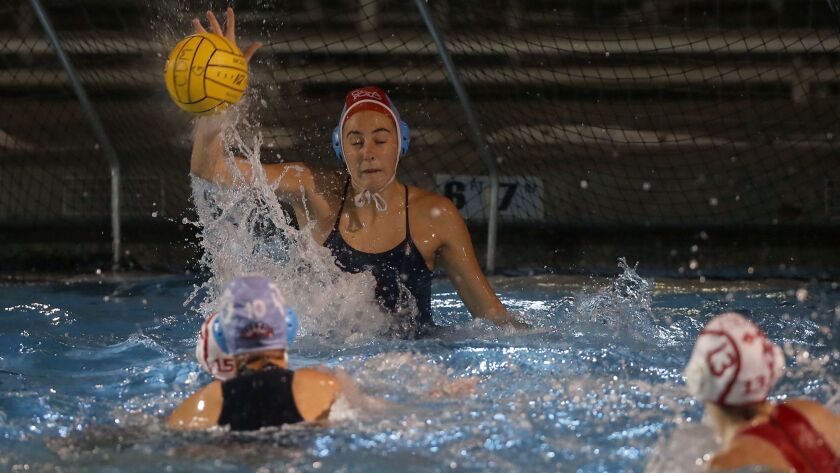 Orange Lutheran freshman Anna Pearson, a transfer from Mater Dei, scored her third goal with 3:11 left in the match to bring the Lancers to within 12-9. Senior Brooke Hourigan, a Newport Beach resident, also scored three for the Lancers, while senior Hannah Palmer had two goals.
But it was too little, too late for the visitors. CdM showed improvement on the power play in the second half, converting all five of its chances after scoring on just two of six opportunities in the first half.
"I thought the girls looked timid in the first half, as far as our six-on-five went," CdM coach Justin Papa said. "In the second half, they started attacking quicker, I think, which is something that we work on quite a bit. I was happy to see them get to it faster. I give a lot of credit to OLu. Their defense was shut down in the first half on the six-on-five, and it was a struggle to figure out how to beat it. I think the girls did a great job adjusting and finding ways to get the ball in the net."
Anzaldo's first goal, assisted by senior co-captain Ella Abbott, tied the score at 8-8 with 19 seconds left in the third quarter. Her second goal, assisted by CdM's other senior co-captain Carter Britt, gave CdM a 9-8 advantage early in the fourth. It was the Sea Kings' first lead since the first quarter.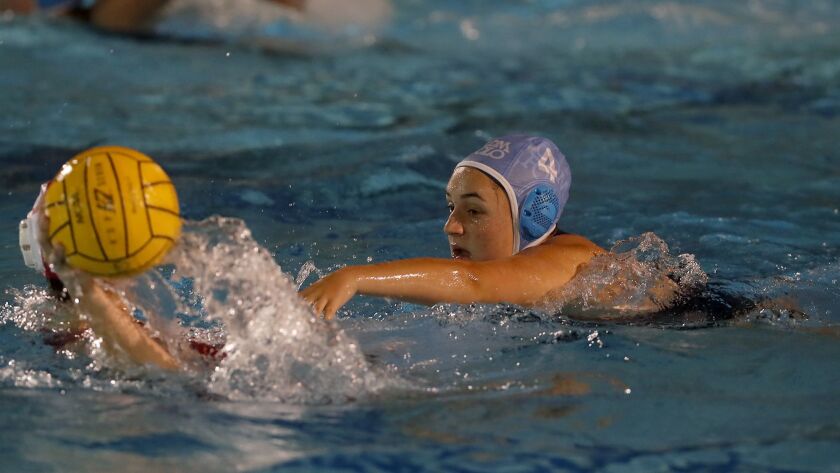 Junior goalkeeper Maya Avital, in her first year starting on varsity, had seven saves and three steals. The Sea Kings graduated their leading scorer from last year Chloe Harbilas (Stanford) and two-year starting goalkeeper Erin Tharp (USC), but Avital has stepped right into the starting spot in the cage.
Before the fourth-quarter sprint, she shouted words of encouragement to her teammates. They owned the quarter to earn an impressive early-season win.
CdM has long been an elite program, but has won just one Division 1 title, in 2013. The Sea Kings have not been back to the title match since then.
"I think we can definitely compete with all of [the top teams]," Myers said. "At least, we're ready to try."
Twitter: @mjszabo
---