Daily Pilot Boys' Water Polo Dream Team: Ike Love became the center of attention for Newport Harbor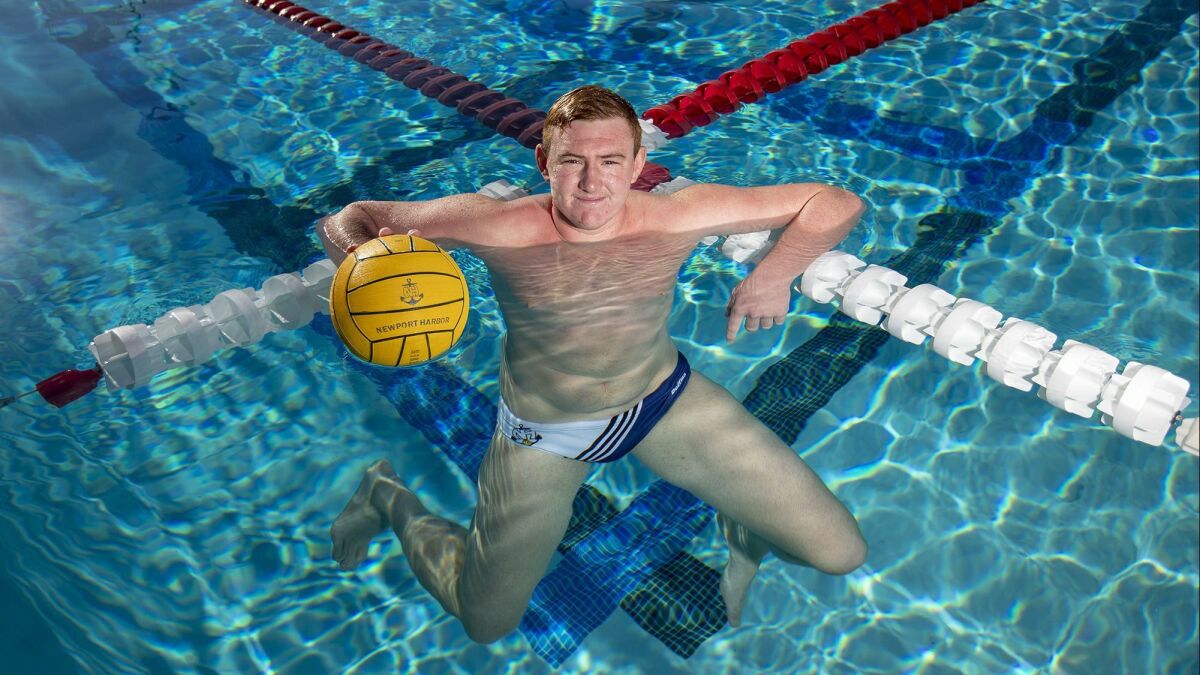 Ike Love makes quite an impression walking around the pool deck at Newport Harbor High.
When you're 6 feet 7 and 250 pounds, you stand out. Plus, Love is a redhead.
In the water, size could actually be a disadvantage for the junior boys' water polo center. He could get beat up during a match. Teams would do whatever it takes — legally or not — to try to foul him or get under his skin.
Love didn't buckle. He took the punishment and kept working, drawing exclusions, scoring goals and generally wreaking havoc.
"He essentially takes beatings and doesn't react," Sailors coach Ross Sinclair said. "He just keeps playing, and that's what makes him really special. I think it helped his success this year, because he was just a great teammate. I don't think he's a guy that people looked at like, 'Oh, he's rattled right now' or, 'He's quit on the team.' He just never showed any of that."
Love said he grew two inches from his sophomore to junior years. For the Sailors, he grew even more.
Love is the 2018 Daily Pilot Boys' Water Polo Dream Team Player of the Year.
He helped the Sailors (32-2) have a big season that included the Surf League title, a CIF Southern Section Division 1 finals appearance and the CIF Southern California Regional Division I title. Love, the Surf League MVP and an All-CIF Southern Section Division 1 selection, scored a team-best 85 goals, also earning 26 steals and dishing out eight assists. His 78 ejections earned also led the team.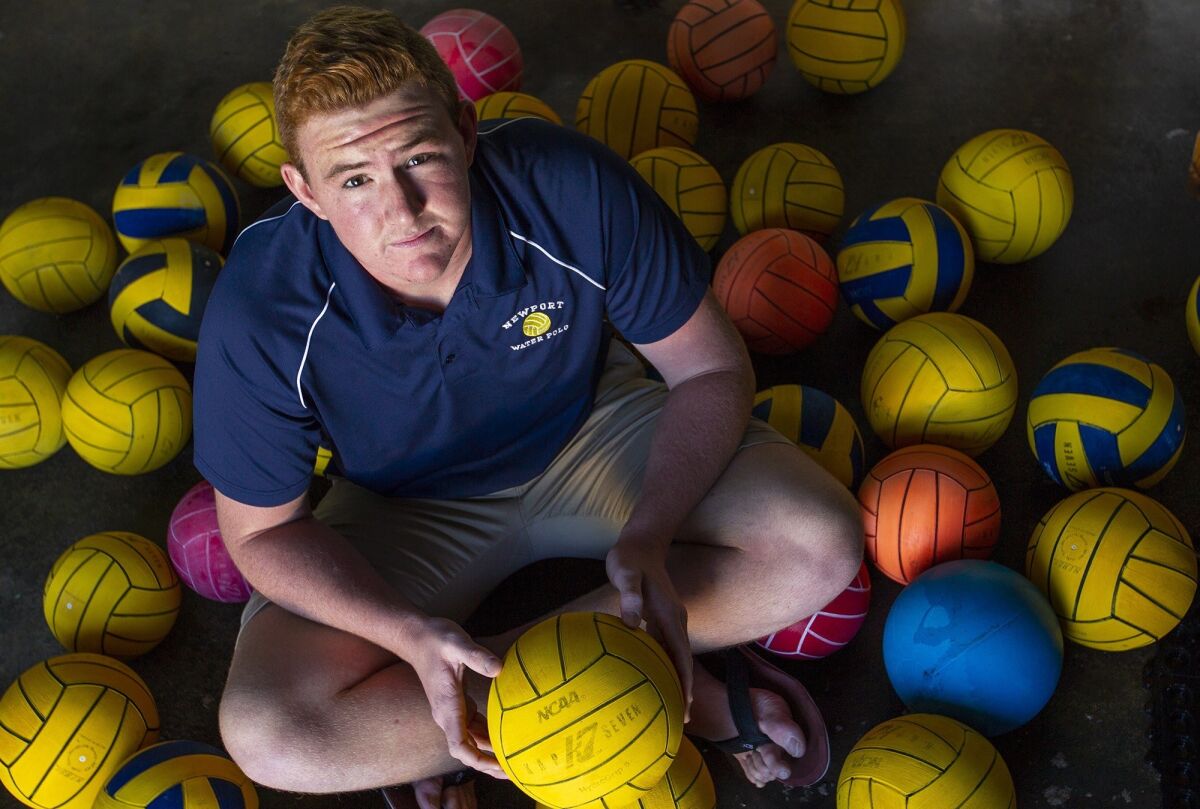 "I'm really proud of what I accomplished individually," Love said. "Those individual accomplishments, I've been really happy to see those … but I want to keep the drive to get better. You can always get better. Just because you get a couple of awards, that doesn't mean you're anything. That's always what I have in the back of my head.
"Our season was great. The relationship that we had with Ross, with the team … we had an unbelievable chemistry within our team. It was crazy to see how well-connected we were. We had shooters, we had a great goalie, a great center defender, a lefty. We had everything, basically. We were able to really step it up in terms of what we were doing tactically. We became a lot more technical. We won a lot of games just off our skill alone. On top of that, when we played together as a team, nothing could stop us."
Love certainly seemed that way individually. Even in the Sailors' 5-3 loss to Studio City Harvard-Westlake in the Division 1 title match, he did all he could, drawing six exclusions at center. But the Sailors finished just three for 10 on the power play.
Love improved a lot from his sophomore season, when he was the backup center to Jackson Westerman. He would come into matches but often be called for offensive fouls. This season, he became the dominant big man that the Sailors needed.
"Last year, he would just go in and [there were] low expectations," Sinclair said. "Just go out there and get some run, you know? To be honest, I didn't think he was going to be as good as he was this year. I just thought it was going to take a little bit longer, watching him progress over the last few years.
"He's still a kid. His coordination improved a lot over the last three to five months, which is why you saw such a nice improvement, on top of him wanting to get really good. I told him, 'I think you're going to be a better college player than a high school player. If you keep this work up, you have an opportunity to do something pretty special with this sport.'"
Love will continue to strive for improvement.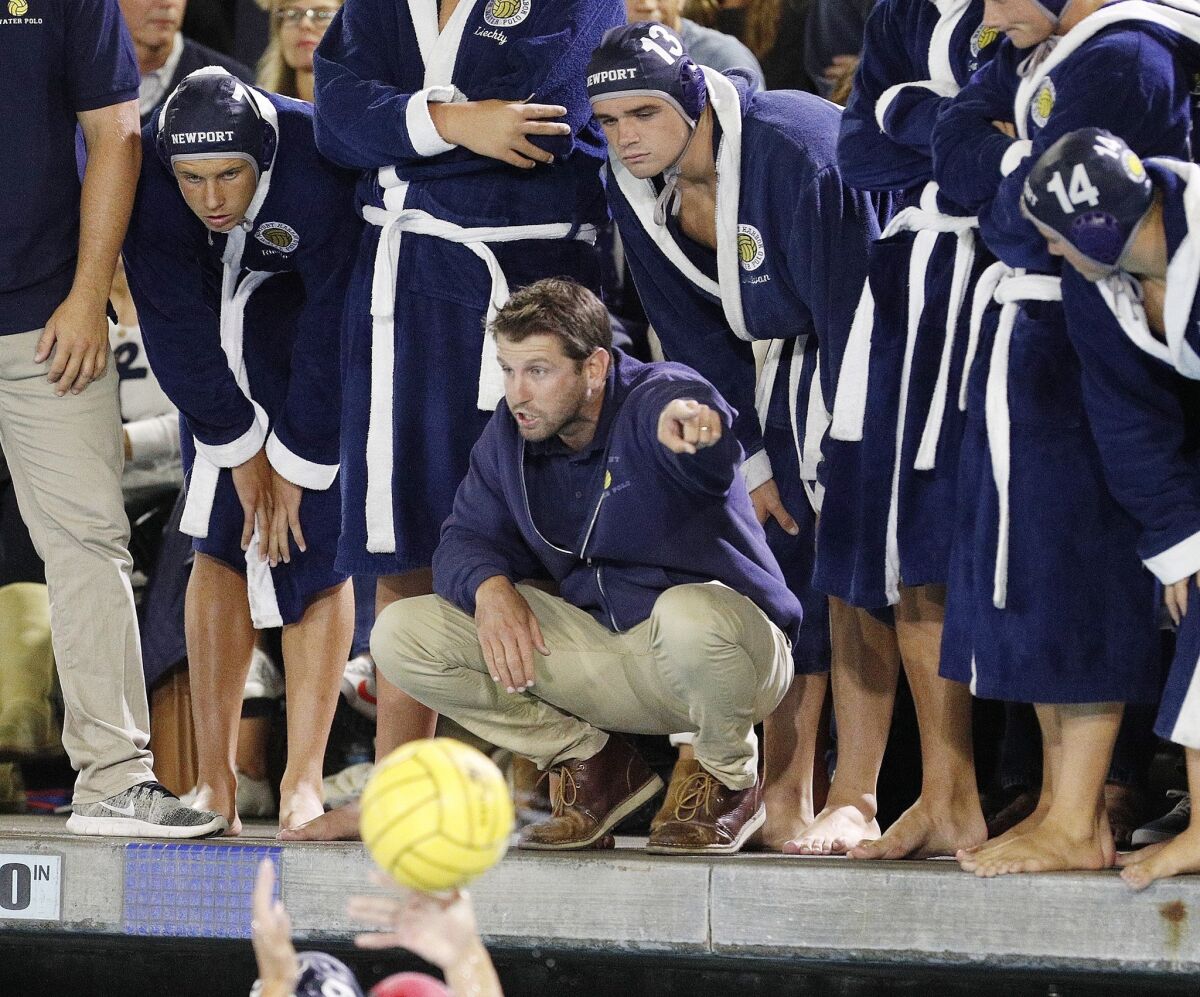 COACH OF THE YEAR
Ross Sinclair
Newport Harbor
The Sailors program has shown consistent growth since Sinclair took over at his alma mater in 2015. Three years later, Newport Harbor had become the top-ranked team in CIF Southern Section Division 1 for much of the season, even with a fairly young team that had talented juniors at its core and even in a landscape where most of the top teams are private schools. Newport Harbor finished 32-2, going 6-0 in winning the new ultra-competitive Surf League before losing the Division 1 title match to Harvard-Westlake. However, the Sailors came back to win the CIF Southern California Regional Division I title, and they appear to be ready for another very strong year next season.
FIRST TEAM
Makoto Kenney
UTIL | Newport Harbor | Jr.
Kenney was the Dream Team Player of the Year as a sophomore, yet did not need to do quite as much offensively to carry the team a year later. Still, his junior season was impressive. He had 68 goals, which tied for second on the Sailors, and a team-best 60 assists. The well-rounded Kenney, a first-team All-Surf League and All-CIF Southern Section Division 1 selection, also was second on Newport Harbor with 68 steals.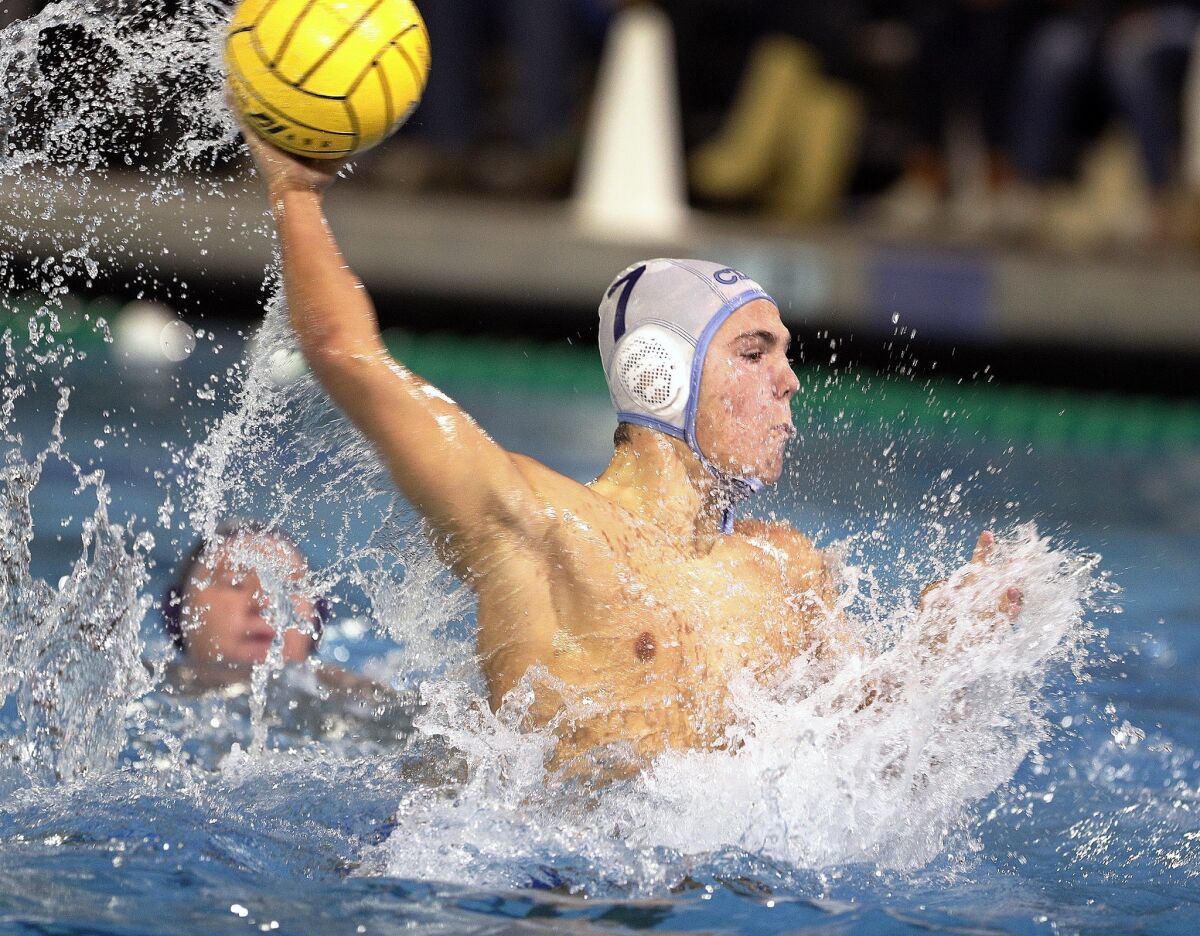 Tanner Pulice
ATT | Corona del Mar | Jr.
Pulice really became the go-to guy for the Sea Kings as a junior, and he delivered, showing strength in a challenging season that also included the death of his brother, Toby. A gifted scorer with a hard shot, Pulice led CdM with 109 goals and 60 steals, helping them go 16-14 and 2-4 in the Surf League for third place. Pulice, a first-team All-Surf League and All-CIF Southern Section Division 2 honoree, led the Sea Kings to the CIF Southern Division 2 semifinals before losing 12-10 to Foothill.
Colton Gregory
ATT | Laguna Beach | Sr.
The Breakers impressed in Robert Grayeli's only year at the helm, and Gregory delivered a nice senior season. He led the team in scoring for the third straight season, finishing with 91 goals and also tying for the team lead with 31 assists. Gregory, a first-team All-Surf League and an All-CIF Southern Section Division 1 selection, helped Laguna Beach finish 19-12 overall and second in the Surf League at 3-3, and advance to the CIF Southern Division 1 quarterfinals, where Laguna Beach lost 9-6 to Newport Harbor. The Breakers finished seventh in Division 1. Gregory is a repeat first-team Dream Team selection.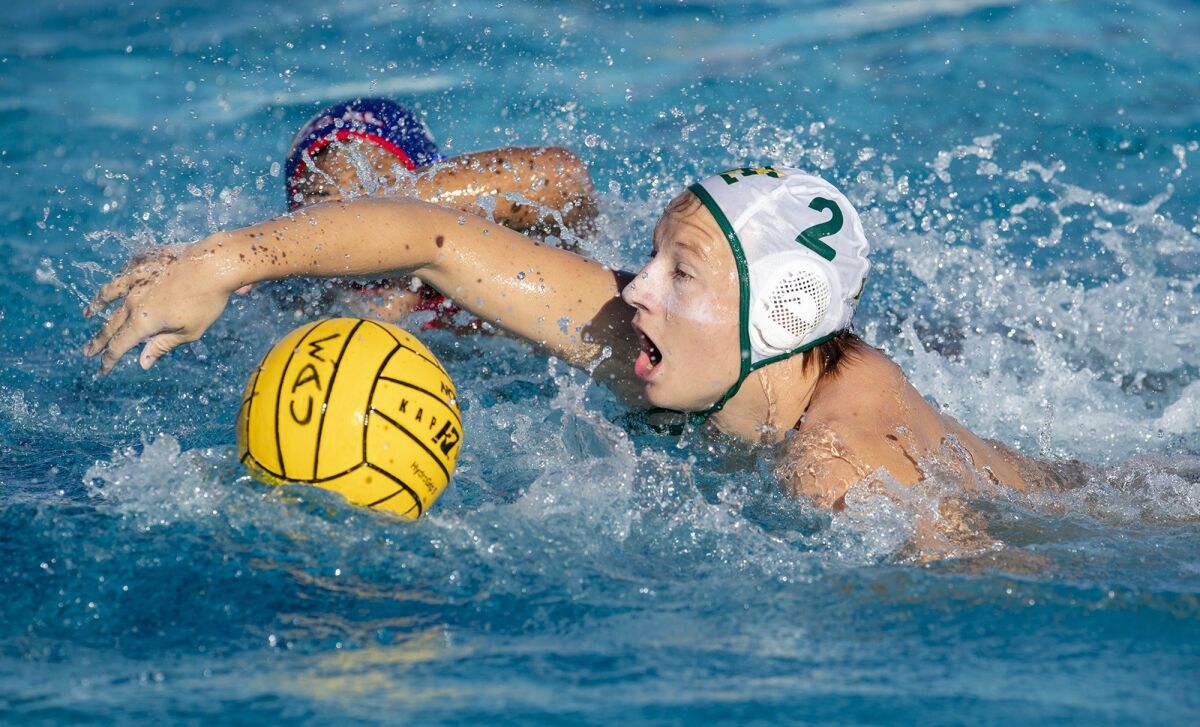 Cameron Davidson
ATT | Edison | Sr.
Davidson did historic things individually and also helped the Chargers make history as a team. He scored an Edison single-season record 122 goals, also leading the team with 58 assists and finishing third on the team with 35 steals. Davidson, a first-team All-Wave League selection, helped the Chargers (17-14, 4-2 in league) finish second in the league behind Los Alamitos before advancing to the CIF Southern Section Division 3 quarterfinals, losing there 15-4 to top-seeded Rancho Cucamonga Los Osos. It is believed to be the first Edison team to reach the quarterfinals.
Jack White
ATT | Newport Harbor | Sr.
White was a senior captain and his leadership shined through for the Sailors. He was versatile, with 68 goals scored to tie for second on the team with Kenney. White also added 37 assists and a team-best 69 steals for Newport Harbor. He helped set the tone early in the season with four goals in a 7-5 win over Mater Dei, the Sailors' first over the Monarchs since 2009. White was a first-team All-Surf League and an All-CIF Southern Section Division 1 selection.
Caedmon Fisher
UTIL | Costa Mesa | Sr.
Fisher picked up his second Orange Coast League MVP award this season, and this time it was after he helped Costa Mesa (17-10, 4-0 in league) earn its first league title since 2004. The left-hander had 154 goals, an area-best total, and also tallied 63 assists and 53 steals. A repeat first-team Dream Team selection, he led Costa Mesa to the CIF Southern Section Division 3 quarterfinals, where the Mustangs lost 9-8 to Santa Barbara.
Caden Capobianco
GK | Laguna Beach | Jr.
Capobianco made 272 saves this season for the Breakers in his second year as the starting goalkeeper, earning a reputation as an important backbone of the defense. He helped Laguna Beach hold Newport Harbor to single-digit goals in two of the teams' three meetings this season, not an easy task with the Sailors' loaded offense. Capobianco was a first-team All-Surf League selection.
SECOND TEAM
Position, Name, School, Year
ATT Reily Pfeiffer, Huntington Beach, Sr.
DEF Shane Papa, Corona del Mar, Sr.
ATT Logan McCarroll, Laguna Beach, Fr.
ATT Logan Richard, Estancia, Soph.
UTIL Joshua Nava, Los Amigos, Sr.
DEF Reed Stemler, Newport Harbor, Jr.
GK Blake Jackson, Newport Harbor, Jr.
Twitter: @mjszabo
---
All the latest on Orange County from Orange County.
Get our free TimesOC newsletter.
You may occasionally receive promotional content from the Daily Pilot.