Costa Mesa students go to class on the coast for a day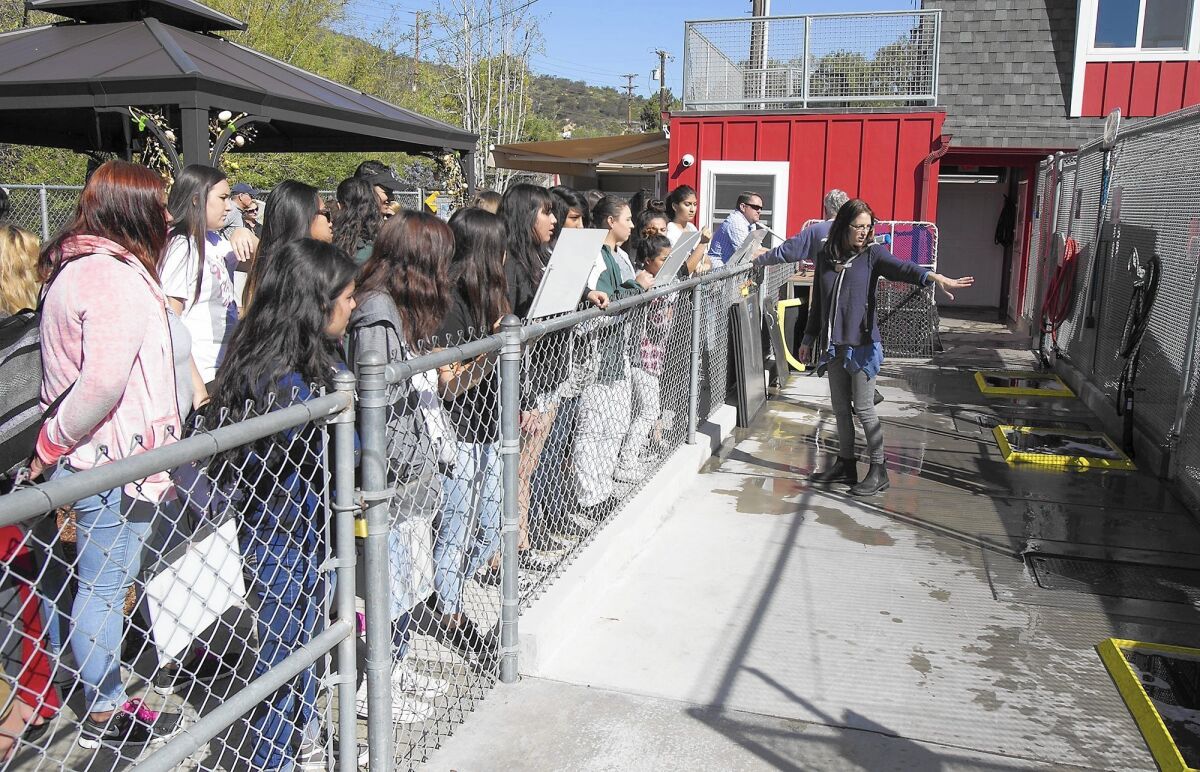 Costa Mesa High School students made their way to Laguna Beach on Wednesday for Orange County Coastkeeper's WHALES educational program.
The program — its name is an acronym for Watershed Heroes: Actions Linking Education to Stewardship — brought the students to Heisler Park in Laguna, where marine protected areas and tide pools became their classroom for the day.
"Our goal is to challenge students to think, write and speak critically about local coastal protection issues and foster in them environmental stewardship and community involvement," Dyana Peña, Coastkeeper's education director, said in a statement.
The students also paid a visit to the Pacific Marine Mammal Center in Laguna Canyon to learn how the center rescues and releases sea animals. They wrapped up their field trip with a beach cleanup.
The WHALES program has presented field excursions and in-class lessons for four years to 2,000 Orange County junior high and high school students each year.