Laguna Beach City Council wants to ban recreational marijuana sales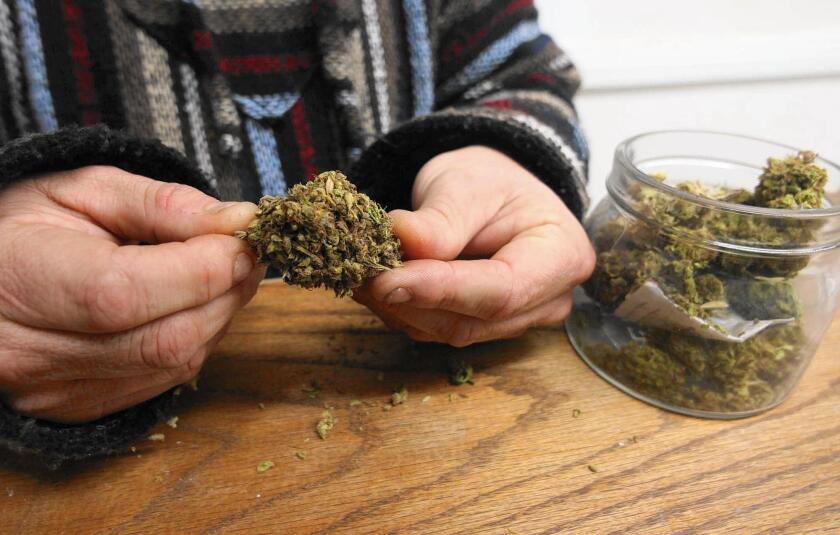 People looking to cash in on California's legalization of the recreational use of marijuana may not stand a chance of doing business in Laguna Beach.
The City Council on Tuesday unanimously voted to have staff return with a draft ordinance that would ban the sale, distribution and commercial cultivation of recreational pot in the city.
The council's action came in response to the passage by California voters in November of Proposition 64, the Adult Use of Marijuana Act, which legalized recreational use of the drug for people 21 years and older.
Proposition 64 allows cities to ban all or some cannabis businesses, according to a city staff report.
The Bureau of Medical Cannabis Regulation is drafting licensing rules expected to become effective next year regarding cultivation, manufacture, distribution, transportation, laboratory testing and sale, the report added.
Councilman Robert Zur Schmiede, in leading the call Tuesday for a ban, suggested in an interview the next day that allowing sales of recreational marijuana in the city could attract loitering, criminal activity and increased traffic — the same concerns raised last year regarding medical marijuana dispensaries.
Laguna voters in November rejected a ballot measure that would have allowed up to two medical marijuana dispensaries in the city, removing a ban.
No one from the public spoke at Tuesday's meeting.
With the passage of Proposition 64, a person may grow up to six plants in a locked area inside a private residence for personal use, as long as the plants are not visible from a public place.
A person can possess up to 28.5 grams of marijuana and 8 grams of concentrated marijuana. However, possession on the grounds of a school, day care or youth center while children are present remains illegal, according to a staff report.
It is also illegal to smoke marijuana while driving. Smoking marijuana is also banned in all public places.
Twitter: @AldertonBryce
---