UCI fotonovela tries to give students a clear picture of HPV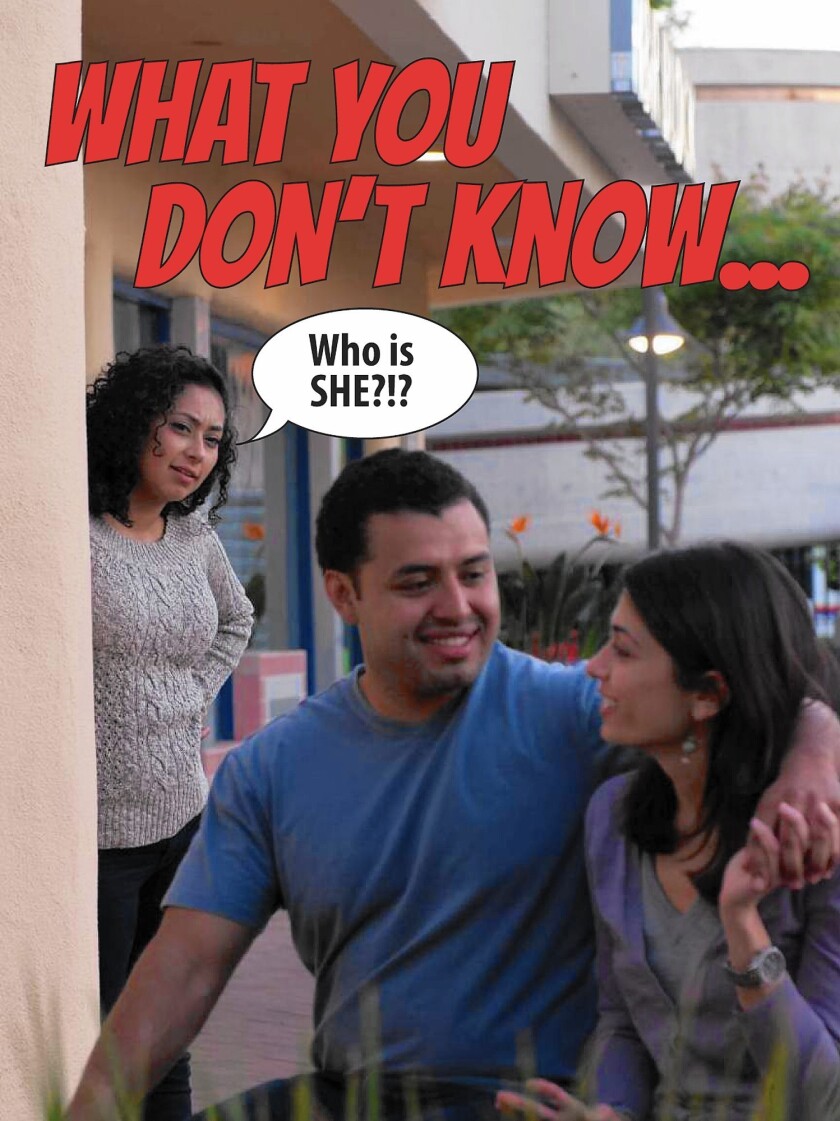 For the past few years, a group of UC Irvine students has been telling peers about human papillomavirus, also known as HPV.
But the message isn't coming through lectures, films, pamphlets or other typical methods. The medium is a fotonovela, a photographic comic book that details misconceptions surrounding the sexually transmitted infection, which in some cases can cause health problems including genital warts and cancers. It also gives information about the vaccine.
Fotonovelas are commonly used in Latino communities as public health tools. "They're based off of telenovelas in that they're fun, engaging stories but they'll also be educational," said Alvin Chan, a UCI medical student and fotonovela team member. "It's a way to integrate health topics into a fun story."
The project's director, Lorena Teran, and a team of nine undergraduates or medical students at UCI completed the fotonovela in 2014.
"It started when I was working with a group of students who were interested in this topic. They wanted to look at HPV and the Latino population," said Teran, who at the time of the project was a director of community engagement at UCI's Institute for Clinical and Translational Science. "I also had interest in researching the Latino population and seeing why vaccine rates were so low. It all came from this desire to help the community."
Before developing the story for the comic, the team released a questionnaire in 2011 through a clinic in Santa Ana.
The study asked participants questions such as whether they knew what HPV was and whether they had been vaccinated. The vaccination is given as three shots over six months.
"We discovered that women, especially teenage mothers, didn't feel the need to be vaccinated," said team member Enedina Sepulveda. "Moreover, it seemed they felt that since they were already in a relationship, they didn't need it."
The team also noted that a lack of knowledge about HPV may be contributing to a low rate of vaccination in the Latino community.
"I do think it's still a taboo in the Hispanic community to discuss sex, even if people have questions," Sepulveda said. "They're embarrassed to ask."
The vaccination rate also appears to be low nationally. According to the federal Centers for Disease Control and Prevention, a national survey in 2014 showed that 40% of females ages 13 through 17 had received all three doses of the vaccine. Only 22% of males in that age group had received all three doses.
Sepulveda said the results from the 2011 questionnaire eventually led to the story line for the fotonovela.
The comic focuses on a main character played by team member Sarah Gonzalez.
Her character, a young mother who is in a committed relationship, is unaware of how HPV is spread. Later, she decides whether she wants to get vaccinated.
Shooting the scenes for the project took place near the UCI campus over a couple of days, students said. The photographer and graphic designer also were students at UCI, Teran said.
To see the fotonovela, go to bit.ly/1LsMdYm.
According to Chan, it will soon be live on the California Department of Public Health website.
The team also is searching for other means of distribution, such as public health agencies and school districts.
---