Investigation completed into complaints about Mariners Elementary award application, district says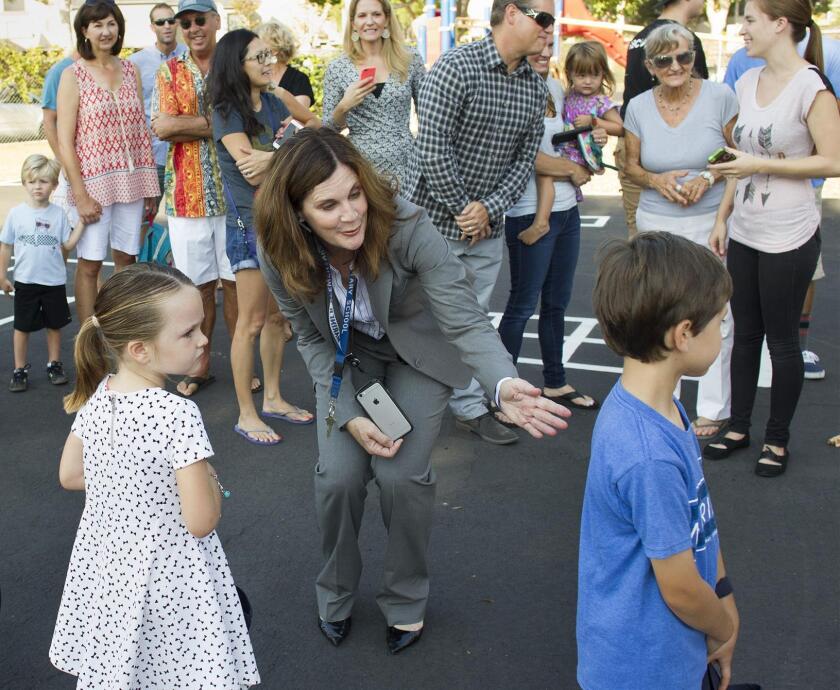 The Newport-Mesa Unified School District has told parents that an independent investigation has been completed into claims last year that an application for a statewide award for Mariners Elementary School contained inaccuracies.
However, the district said in an email to Mariners parents dated Feb. 16 that it would not publicly disclose the findings of the investigation or any actions resulting from it, though the administration and the complainants had been notified.
"We are held to a high standard of confidentiality and ensuring the privacy rights of employees," the email stated. "Therefore, in order to ensure confidentiality, we are not at liberty to discuss or disclose information related to personnel matters."
Attempts to contact district officials for further comment Friday were unsuccessful.
The Gold Ribbon Award application was submitted to the California Department of Education in fall 2015 by then-Principal Laura Canzone, who at the time was known as Laura Sacks.
As part of the application process, a site validation team from the Orange County Department of Education visited Mariners on April 1 to confirm the application's information. The team wrote in its site report that the information was consistent with its findings at the Newport Beach school.
Mariners went on to win Gold Ribbon designation and continues to hold it.
But the application was dogged by allegations of inaccuracies from teachers and parents who also were critical of Canzone's leadership and urged the Newport-Mesa Federation of Teachers to file a formal complaint with the school district.
The complaint filed by the teachers union March 28 stated that some programs the award application said were being "piloted" at Mariners Elementary, such as reading and technology programs, had not been fully implemented.
The complaint also said the application included goals and practices that teachers said they had not been made aware of, such as a goal of a one-to-one ratio of devices for K-6 students and staff collaborations with businesses such as Google and SpaceX.
"The application was filled with programs that did not exist, ideas that were not implemented and goals that were never discussed," Mariners teacher Tamara Fairbanks said at a May 24 school board meeting. "The staff at Mariners was instantly placed in a quandary of standing up for what they actually do in the classroom vs. putting a show on for the Gold Ribbon committee."
Representatives of the Newport-Mesa Federation of Teachers could not be reached for comment Friday.
The allegations prompted the district to retain a private investigations firm, Dana Point-based Nicole Miller and Associates, to perform an independent evaluation.
In June, the district said Canzone had requested reassignment from Mariners, where she served one school year as principal. She was replaced by Matt Broesamle.
In September, Canzone began serving as a principal on special assignment at Costa Mesa Middle School. She remained on the staff list there Friday.
Twitter: @VegaPriscella
---