Driver agrees to pay $500,000 to settle lawsuit in Newport pedestrian's death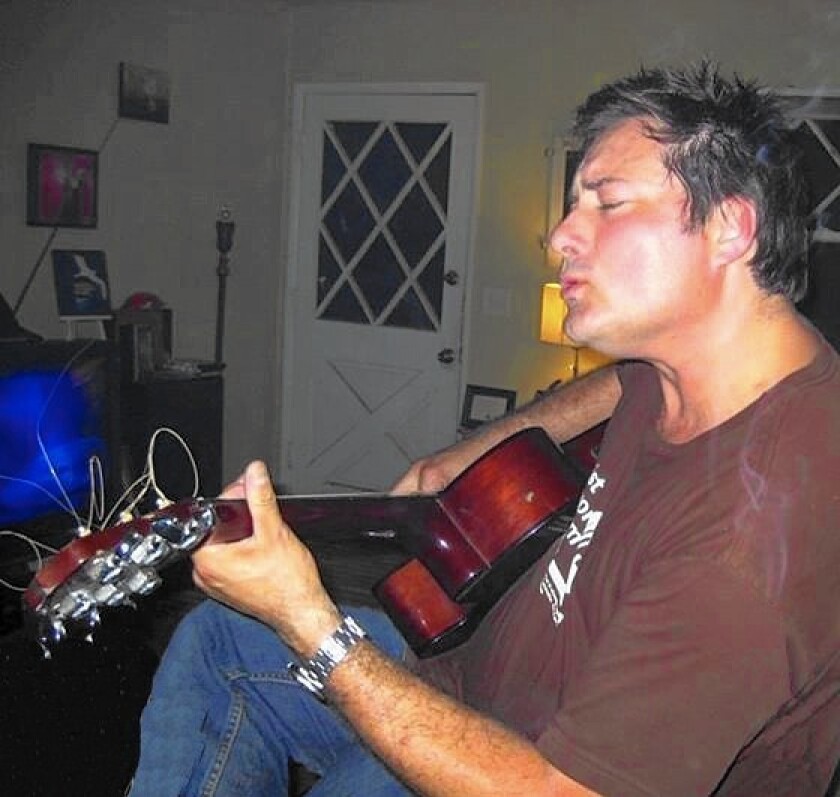 A driver accused of speeding when his vehicle hit and killed a pedestrian who was crossing a Newport Beach street has agreed to pay $500,000 to settle a wrongful-death lawsuit, pending a judge's final approval, according to court documents.
Donald Fuschetti, a local surfer and musician, was walking across Westcliff Drive at Rutland Road the evening of Oct. 11 when an SUV hit him. Fuschetti died hours later at a hospital.
In January, lawyers representing Fuschetti's mother, Alice, filed a complaint in Orange County Superior Court alleging that the SUV's driver, Michael Jager of Newport Beach, had been speeding. They also claimed that Newport Beach city officials knew the intersection was unsafe but failed to do anything about it.
The lawsuit seeks unspecified damages.
According to the suit, Fuschetti was about six feet from the curb when the SUV hit him without braking.
Court documents cite witnesses who reportedly estimated the SUV was traveling 35 to 50 mph, though the speed limit was 25 mph because of a nearby construction zone.
"At the time of the accident, Jager was not paying attention to the roadway ahead as he was conversing with his granddaughter," the suit claims.
Last week, Jager agreed to pay Alice Fuschetti $500,000, the maximum amount available to him through his insurance, according to court documents filed by his attorney.
Attorneys representing Jager and Alice Fuschetti did not respond to requests for comment Thursday.
The deal is not final until a judge agrees to release Jager from further liability, even if Alice Fuschetti wins damages at trial against the other defendants — Newport Beach and a paving company the lawsuit says the city hired to do work near the intersection.
The suit alleges city officials knew the intersection was dangerous, given that one pedestrian was killed and six more were hit by cars on that stretch of Westcliff between 2001 and 2014.
The suit also alleges that repaving shortly before the crash covered a "PED XING" warning that wasn't repainted on the road until after Fuschetti's death.
City Attorney Aaron Harp said the city doesn't think the intersection presented a problem for pedestrians. Nevertheless, crews have installed new safety measures, including flashing lights to warn drivers of someone crossing.
"We don't think it was a dangerous condition," Harp said. "But there were a lot of community requests for adding some enhancements to that area."
After his death, Fuschetti's friends and neighbors circulated a petition asking for the new lights.
---