Fall graduation gives determined students a second chance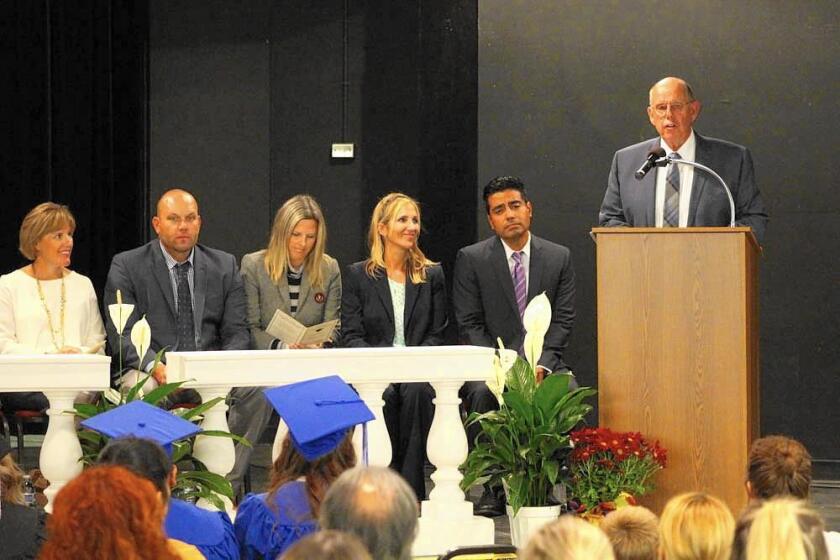 Sixteen students of the Huntington Beach Union High School District who could not graduate with their fellow seniors in June proved Monday that they had the will and found a way.
The district's fall graduation ceremony at Ocean View High School in Huntington Beach gave the 16 young scholars — who required extra time to earn more class credits — the chance to wear their caps and gowns, grab their diplomas and ceremoniously cross over their tassels from the right to the left.
If students nearing graduation in the district are credit-deficient, they can attend Huntington Beach Adult School to make up course work. If their credits are completed by Sept.30, they can attend fall graduation and receive a diploma from the high school they attended.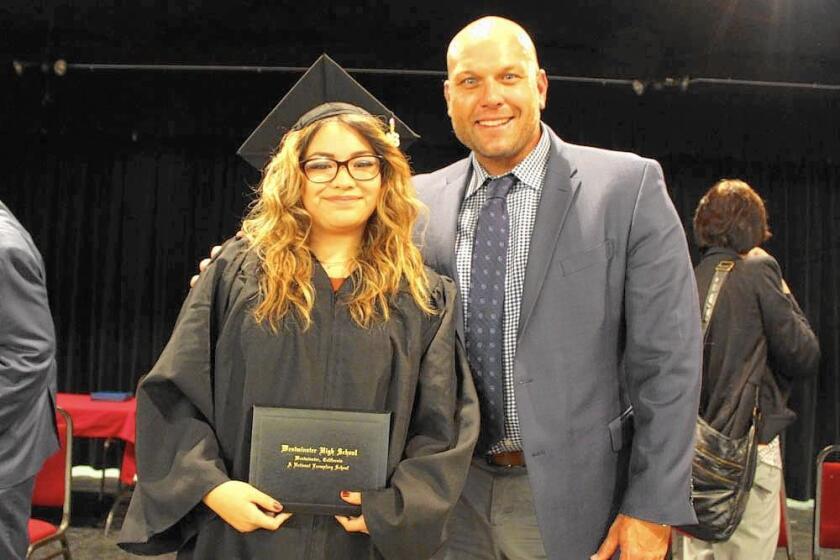 This is the second year the district has held the fall graduation ceremony.
The 100 guests who attended heard a speech from Ocean View High Principal Courtney Robinson, as well as from the adult school's president, Steve Curiel, and the district's interim superintendent, Alan Rasmussen.
"It's a way to recognize students and give them the opportunity to walk," said Dan Bryan, director of student services at the district. "The message that Steve Curiel and our interim superintendent focused on is that those students showed great determination to follow through where not as many people were watching."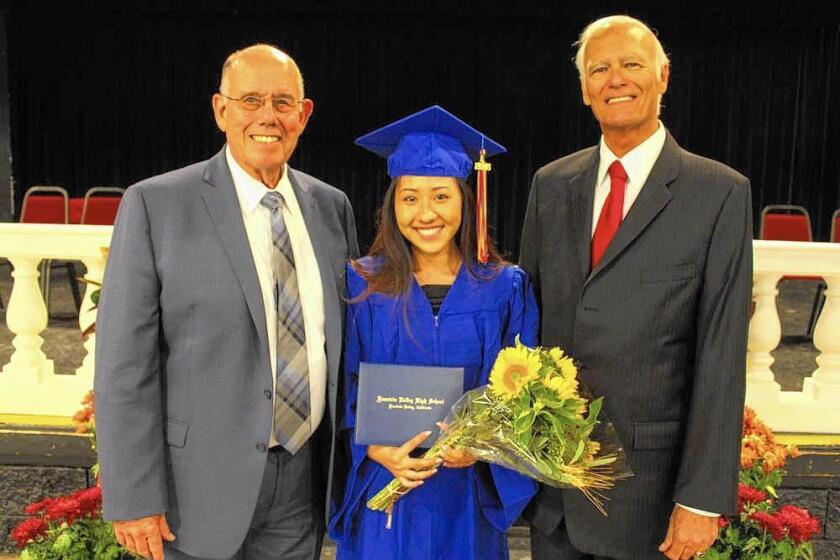 Graduates in the fall ceremony were Alecxis Cabrera from Ocean View High; Nicholas Post Harrison from Marina High School; Clarissa Menchaca and Luis Zarate from Westminster High School; Ritsuki Ishioka Baldwin, Kyle Jimenez, Darian Kai Meertins and Adriana Rai Murrillo Zupancic from Edison High School; Jaeven Castro, Justin Paul Dimeck, Richard Lau, Trinh Phan Tuyet Le and Samuel Ramirez from Fountain Valley High School; and Alyssa Nicole Castaneda, Jose Angel Fuentes and Erica Noely Nunez from Valley Vista High School.
Twitter: @AlexandraChan10
---