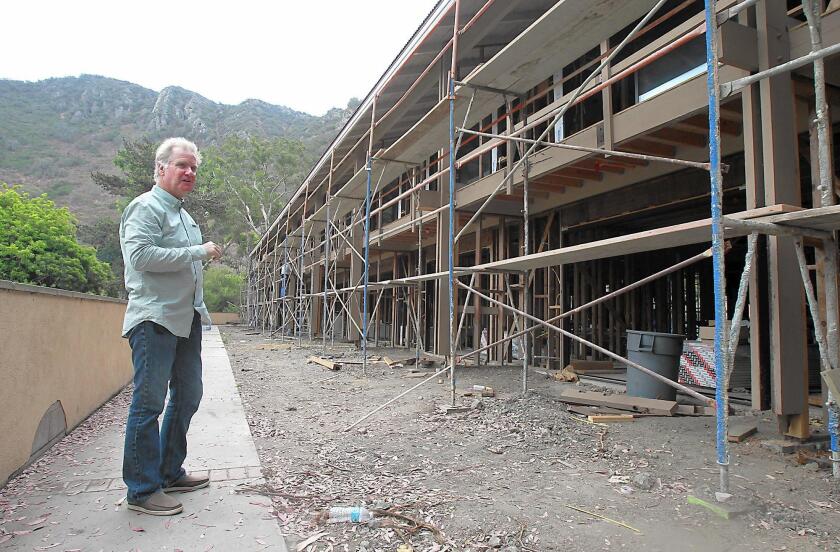 A California appeals court judge last week affirmed a lower court ruling that dismissed a portion of a Laguna Beach resident's lawsuit claiming the city did not adequately address possible environmental harm from a hotel renovation in Aliso Canyon.
In November 2015, Los Angeles County Superior Court Judge Richard Fruin dismissed a section of Mark Fudge's suit because Fudge did not file it in time.
Fudge had sued the city and the California Coastal Commission in March 2015, claiming, among other arguments, that the plans for The Ranch at Laguna Beach, at 31106 S. Coast Hwy., should have received greater scrutiny for possible harm to surrounding habitat.
Writing for a three-judge panel, P.J. Willhite agreed with Fruin that Fudge should have filed suit — challenging the city's claim that the project was exempt from California Environmental Quality Act standards — no later than June 27, 2014, 35 days after the Laguna Beach Planning Commission's approval was filed with Orange County, according to the opinion posted on the 2nd District Court of Appeals website.
"This incurable deficiency is fatal to appellant's first cause of action," Willhite wrote.
According to court documents, Fudge claims that his appeal to the Coastal Commission of the Laguna Planning Commission's approval of coastal development and design review permits put those permits on hold.
Willhite did not totally agree.
"The only action over which the Coastal Commission had jurisdiction was the city's approval of the [coastal development permit]," Willhite wrote.
The judge was saying in essence that Fudge's appeal of the project's design aspects and specific building uses was far outside the purview of the Coastal Commission.
"[Fudge] did not appeal, nor could he have appealed, the Planning Commission's separate, independent determinations regarding the [conditional use] and [design review] approvals or [California Environmental Quality Act] exemption," the judge added.
In January 2015, coastal commissioners approved the Laguna Beach Golf & Bungalow Village LLC project. The company, which owns The Ranch, sought to increase the number of available rooms from 64 to 97, reconfigure a restaurant and add a spa and fitness center.
Thirty-two rooms of the hotel, once known as the Aliso Creek Inn, were split in half to create double the rental spaces.
Calls placed to City Atty. Phil Kohn and attorney Peter Hsiao, who represents Fudge, seeking comment were not immediately returned Wednesday afternoon.
As part of the Coastal Commission's approval of the project, Mark Christy, Laguna Beach Golf & Bungalow Village's principal partner, agreed to pay $250,000 for a consultant to design a pedestrian and bicycle trail to link inland property to the coastline. Commission staff had been concerned that the project would hinder public access.
Christy declined to comment on the appellate court's opinion.
Last month Fruin heard arguments in Fudge's portion of the suit against the Coastal Commission.
Twitter: @AldertonBryce
---