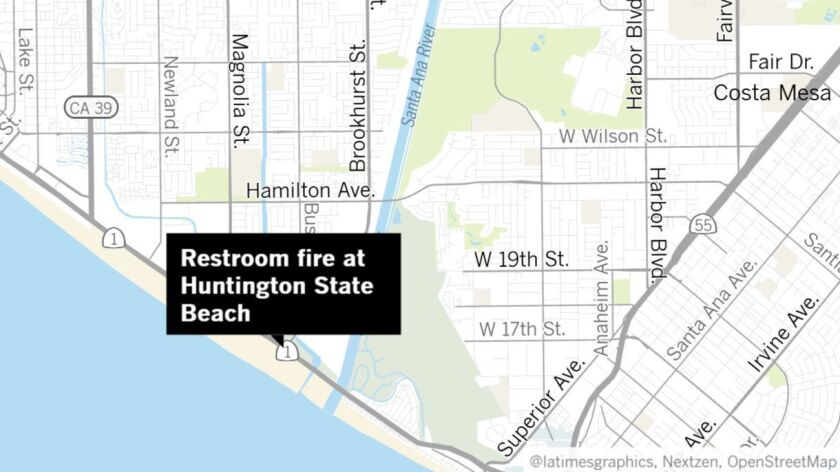 An early-morning fire Wednesday rendered bathrooms unusable in a facility at Huntington State Beach, according to the Huntington Beach Fire Department.
The fire was reported just before 3:45 a.m. at public restrooms between the boardwalk and Pacific Coast Highway near Brookhurst Street.
The facility was engulfed in flames when firefighters arrived, said Fire Department spokesman Eric McCoy. No other structures were affected, McCoy said.
One person was taken to a hospital to be treated for injuries, the department said.
Firefighters from Huntington Beach, Costa Mesa and Newport Beach spent about 30 minutes putting out the blaze, McCoy said.
The fire is being investigated, he said.
---