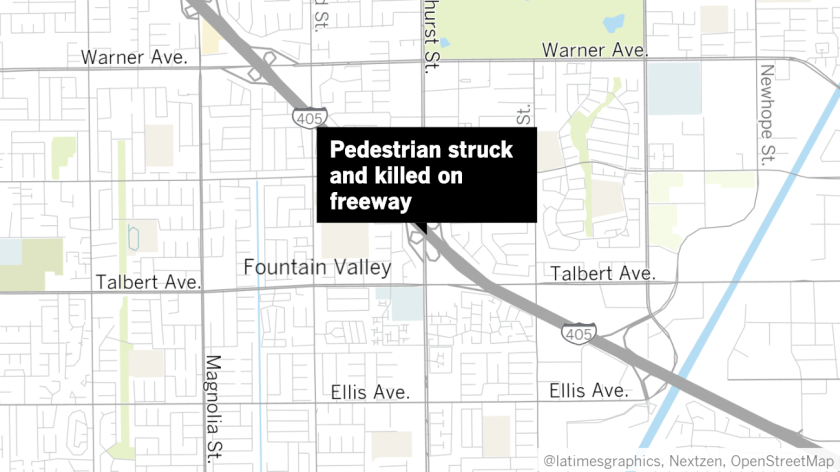 A pedestrian was struck and killed on the 405 Freeway in Fountain Valley on Thursday night, the Orange County coroner's office said.
Navid Farsi, 32, of Laguna Niguel was hit by a car just after 8 p.m. near Brookhurst Street, according to Supervising Deputy Coroner Larry Esslinger.
A California Highway Patrol officer was traveling south while patrolling the freeway when he passed what appeared to be a body just north of Brookhurst, the California Highway Patrol said.
Authorities found Farsi lying on the carpool and No. 1 lanes, and they immediately closed the freeway, the CHP said.
Two motorists reported that they might have struck the body, the CHP said.
A Toyota Prius found in the vicinity might be connected to the victim, according to the CHP.
Farsi died of multiple traumatic blunt force injuries, the coroner's office said.
Anyone with information about the case is asked to call the CHP at (714) 892-4426.
---
UPDATES:
This article was originally published at 11:55 a.m. and was later updated with additional information.
---