128-unit senior-living facility could replace restaurant near Upper Newport Bay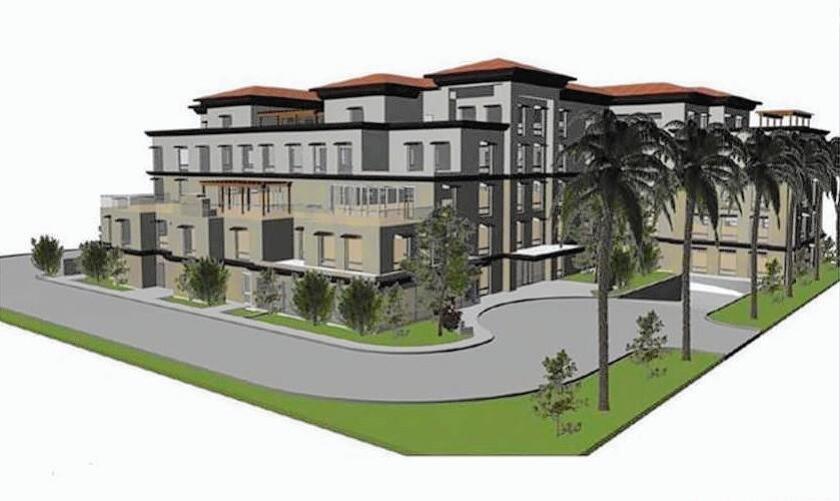 A senior-housing company is seeking permission from the city of Newport Beach to build an assisted-living facility near Upper Newport Bay.
CenterPointe Senior Living LLC's proposal includes demolishing Kitayama, a single-story sushi restaurant at 101 Bayview Place, to make way for Harbor Pointe Senior Living. The facility would include 128 units with 144 beds and underground parking.
The proposed five-story building would sit on 1.5 acres adjacent to Bristol Street and Jamboree Road.
It was not clear how CenterPointe would obtain the site. The company did not return a call seeking comment Friday.
The first floor of the building would contain 18 one-bedroom units and five two-bedroom units dedicated to residents with Alzheimer's disease, dementia and other memory problems.
The remaining floors would have 36 studios, 58 one-bedroom units and 11 two-bedroom units for assisted-living clients.
The facility also would have a grill, a bistro, two dining rooms, a fitness area, a spa/salon, a theater, a library, medication rooms, a computer lab, a laundry room and an interior courtyard with outdoor dining.
Harbor Pointe Senior Living would provide 78 parking spaces, which is more than Newport Beach's requirement of 48 spaces, according to city documents.
For the development to move forward, city leaders would have to approve a general plan amendment to change the land-use designation from general commercial office to private institutional and increase the development limit from 70,000 square feet to 110,000 square feet.
Officials also would have to amend the current development plan for the Bayview area to increase the height and floor area and change limits on land use.
In the next several months, the city will complete an environmental impact report to address the project's potential effects on the area.
The city will hold a meeting at 6 p.m. Monday in the Community Room at 100 Civic Center Drive to gather comments about what the environmental report should address.
The proposal is expected to go to the Planning Commission in early 2017. City Council approval also would be required.
Twitter: @HannahFryTCN
---