From the Boathouse: California spots make 'family fishing' list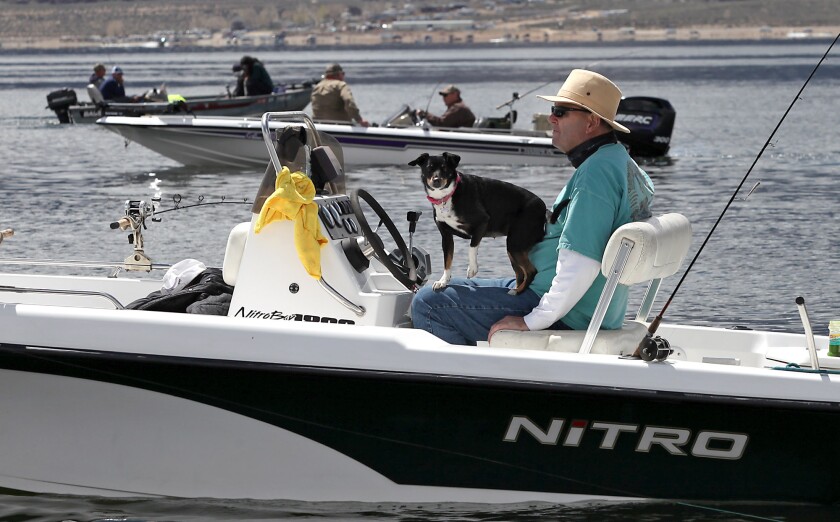 Ahoy!
Congratulations, and I tip my captain's hat to Everglades National Park in Florida for capturing the best spot to go boating and fishing in the United States. This according to the Recreational Boating & Fishing Foundation's recently released "2016 Top 100 Family Fishing & Boating Spots in America."
Nice to see that California holds seven spots in the top 100 list, and that three areas are in the top 10. Clear Lake State Park in Clear Lake came in at No. 5, following at No. 6 is Sacramento River's Brannon Island State Park, and No. 7 is Dockweiler State Beach in Santa Monica Bay.
To be considered for the Top 100 list, the location must be within driving distance of a large city, have good fishing accessibility and, what I feel is the most important, offer family-friendly amenities.
About 650,000 votes were sent in from anglers and boaters who recommended their top fishing and boating locations. This is a great list to read as we start summer for families wondering where to venture out the next few months, especially when one of the foundation's main goals is to get more families out on the water.
In a previous column of mine, I mentioned that fishing and boating are idea for family time.
"A survey, by the Recreational Boating and Fishing Foundation (RBFF) showed that fishing and boating are the best ways to spend quality family time together," I wrote in 2009. "Furthermore, 87% of Americans believe fishing and boating have a positive effect on family relationships, and 90% believe that fishing and boating help to reduce the stress levels in their lives, not to mention improve your love life.
"Also, the survey showed that over half of the population, 55%, had been fishing and boating in the last two years. Now, that is a big percentage of the population for any activity, and most people living by Newport Harbor take for granted how important recreational boating is in our community and the number of people who make their living either directly or indirectly from recreational fishing and boating in Newport Harbor."
Remember, California has two free fishing days in 2016, July 2 and Sept. 3, where you can take someone who has never fished before out with you if you own a boat. You can see RBFF's complete list of the 100 spots here.
Tip of the week: Do you have an EPIRB aboard your vessel?
You know, the emergency position indicating radio beacon that when activated will transmit a distress signal on the 406 MHz frequency. Please inspect your EPIRB before you venture out onto the ocean this summer and see who the manufacturer of the unit is because there is a global recall by Kannad.
The Coast Guard has issued an urgent marine safety alert for all SAFELINK EPIRBs. Kannad Marine issued the recall in April because of a defect in the plastic yellow housing, due to environmental effects. This defect could prevent the unit from working when you need it the most.
The Coast Guard is recommending that if you have a SAFELINK to not use the unit and to replace the unit immediately. You should register your EPIRB on Kannad's website so that you can order a replacement unit here, or send an email to safelinkinspection@kannadmarine.com.
The original boating program, "Boathouse TV & Radio Shows," has stretched from coast to coast for more than two decades. See the details at www.boathousetv.com, Facebook and Twitter.
Safe voyages!
--
MIKE WHITEHEAD is a boating columnist for the Daily Pilot. Send marine-related thoughts and story suggestions to mike@boathousetv.com or go to boathousetv.com.
MORE OPINION
Mailbag: Mayor needs to take clear stance on campaign finance
Commentary: As shark sightings on O.C.'s coast rise, something must be done to better protect humans
Commentary: Realtors are a persistent lot, even when you don't want to buy or sell
---