Costa Mesa man killed by SUV on sidewalk is remembered as a 'great example of what it means to be a man'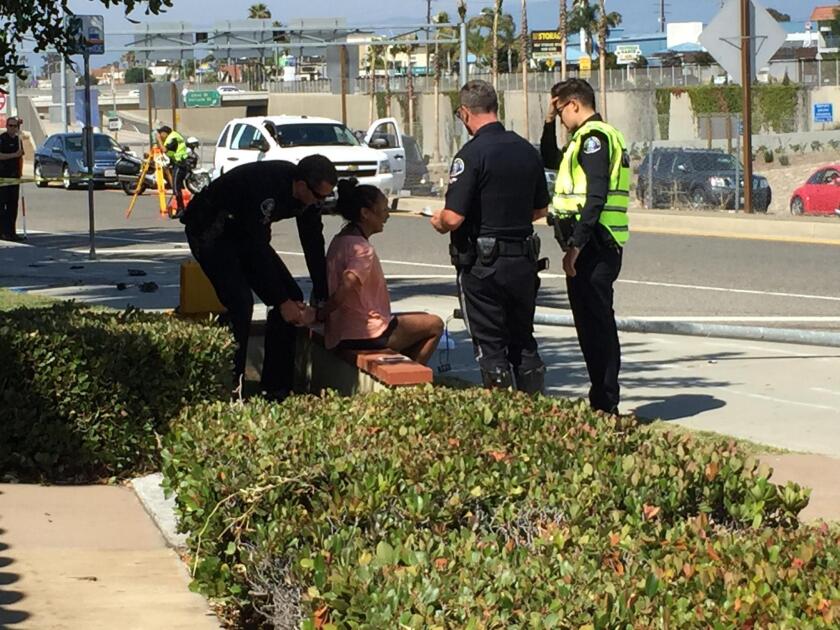 A pedestrian killed when a driver suspected of being under the influence of drugs veered onto a Costa Mesa sidewalk was identified Monday as Jorge Alcazar Arellano, a 64-year-old Costa Mesa resident.
Police said Alcazar Arellano was a maintenance worker who was returning to the Travelodge motel on Newport Boulevard near Ford Road around 2:30 p.m. Friday when a Mercedes-Benz SUV left the roadway, striking Alcazar Arellano, a light pole and a concrete bus stop bench.
Paramedics took Alcazar Arellano to Orange County Global Medical Center in Santa Ana, where he died of his injuries about two hours later, according to authorities.
Alcazar Arellano's nephew Carlos Alcazar said Monday that his uncle "was a kind, humble, hard-working, generous man that was loved by the people that knew him. He was the kind of man that put others before him."
"It was an honor to have had a great example of what it means to be a man and a human being," Alcazar said.
Witnesses told police that Alcazar Arellano barely had time to turn around before the SUV hit him, sending him flying about 15 feet before the vehicle rolled over him.
Police said they arrested the SUV's driver on suspicion of gross vehicular manslaughter and driving under the influence of drugs. Authorities identified her as Anna Marie McPherson, 44, of Irvine.
She is being held in Orange County Jail with bail set at $100,000, according to Sheriff's Department records.
Police said McPherson had two children in the vehicle with her at the time of the crash. She and the children were unhurt, according to authorities.
Alcazar said his family has been in shock since the crash but that prayer has kept them strong in the face of tragedy.
"We also pray for the children and family of the woman that recklessly took the life of my uncle," he said.
--
Jeremiah Dobruck, jeremiah.dobruck2@latimes.com
Twitter: @jeremiahdobruck
---