Ex-NBA star Dennis Rodman charged in wrong-way freeway crash in Santa Ana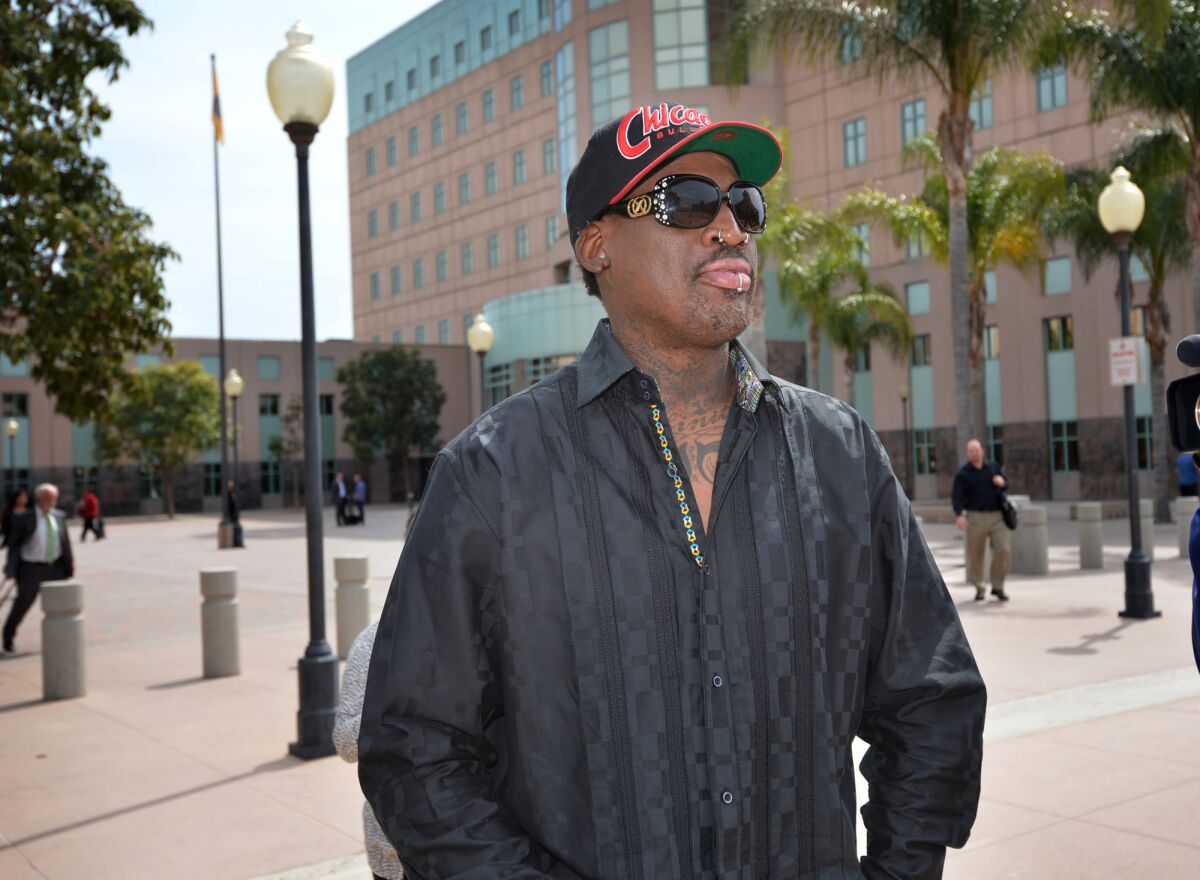 Basketball Hall of Famer Dennis Rodman was charged Monday in connection with a July crash that authorities said occurred while he was driving the wrong way on the 5 Freeway in Santa Ana.
The 55-year-old Newport Beach resident is facing four misdemeanor charges, including hit-and-run with property damage, driving a motor vehicle across a dividing section, giving false information to a police officer and driving a motor vehicle without a valid license, according to Orange County Superior Court records.
According to the Orange County district attorney's office, Rodman was driving a sport utility vehicle north in the southbound carpool lane on the 5 Freeway near Main Street in Santa Ana about 12:30 a.m. July 20. Rodman is accused of driving the vehicle head-on toward a sedan and causing its driver to swerve and crash into the freeway's dividing wall. The sedan's driver called 911.
Authorities said Rodman did not exchange information with the other driver and left the scene before California Highway Patrol officers arrived.
Investigating CHP officers were able to identify Rodman as one of the drivers involved, authorities said. The district attorney's office alleges that Rodman gave officers a false account of events when they spoke with him.
Rodman is a former power forward and five-time NBA champion who played for the Detroit Pistons, San Antonio Spurs, Chicago Bulls, Los Angeles Lakers and Dallas Mavericks before retiring from the NBA in 2000. Rodman, nicknamed "The Worm," has for years been known in Orange County for his brightly colored hair, multiple facial piercings and rowdy parties in his home.
If convicted, Rodman could face a maximum sentence of two years in county jail. He is scheduled to be arraigned Jan. 20 in Orange County Superior Court in Santa Ana.
Twitter: @HannahFryTCN
---