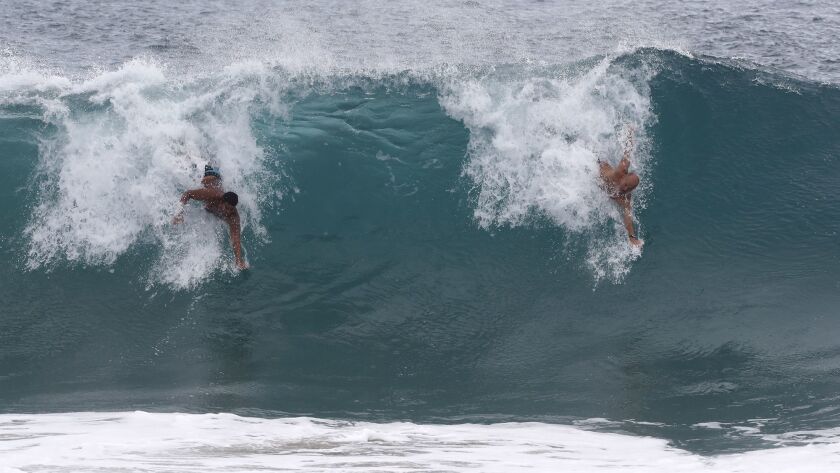 A large west swell is bringing high surf to some local beaches Wednesday and Thursday, according to the National Weather Service.
A Huntington Beach surf report recorded 6-foot waves at 10 a.m. Wednesday, with a water temperature of 57 degrees. Newport Beach reported 1- to 3-foot surf with the water at 60 degrees, the weather service said.
"We'll see it start to build throughout the day and into the evening," National Weather Service meteorologist Adam Roser said Wednesday morning.
The surf will peak later Wednesday and early Thursday and subside Thursday evening, the weather service said.
Orange County beaches are expected to see 6- to 10-foot waves, with Huntington Beach getting sets up to 12 feet, Roser said.
"A large area of low pressure off the coast of Northern California is bringing big swells," he said.
Strong rip currents, hazardous swimming conditions and minor coastal flooding and beach erosion are possible, the weather service said.
Due to recent heavy rain and other factors, bacterial levels exceed state health standards at all monitored Orange County beaches and may cause illness, according to the Orange County Health Care Agency.
Beach water quality can be monitored at ocbeachinfo.com.
---