Son of former 'Real Housewives' star charged with 3 counts of attempted murder in Costa Mesa shooting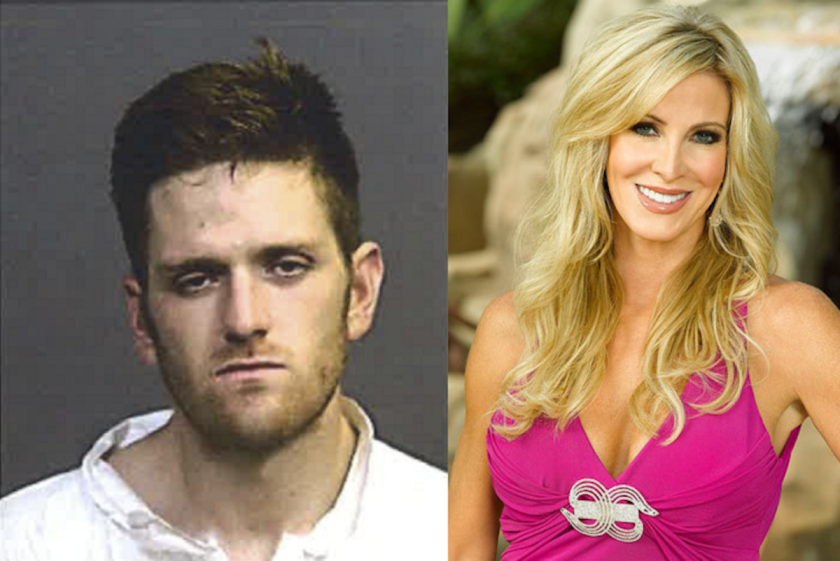 The Orange County district attorney's office Wednesday filed three counts of attempted murder against Joshua Waring, son of former "Real Housewives of Orange County" star Lauri Peterson, in connection with a shooting early Monday in Costa Mesa.
Waring, 27, also faces possible sentencing enhancements on allegations of personal use of a firearm and inflicting great bodily injury, according to the criminal complaint filed in Orange County Superior Court.
A judge is scheduled to arraign Waring on the charges Thursday in a jailhouse courtroom. He is behind bars at Orange County Jail with bail set at $1 million.
Police arrested Waring hours after a man was seriously injured in a shooting at a house in the 2900 block of Babb Street, authorities said.
Witnesses told police that Waring had left the home after a confrontation with the resident but returned around 2:30 a.m. Monday and began shooting at a group of three people there, Costa Mesa police Lt. Paul Beckman said.
Join the conversation on Facebook >>
The home appeared to be functioning as a halfway house for recovering addicts, according to police.
Police believe Waring pulled the trigger between three and nine times, but only the one person was hit by the gunfire, Beckman said.
The man was wounded in the lower torso and was taken to Orange County Global Medical Center in Santa Ana. He is expected to survive, according to the Costa Mesa fire department.
According to Beckman, Waring fled in a stolen BMW SUV before police arrived at Babb Street.
About eight hours later, an Orange County Sheriff's Department helicopter crew saw the BMW, and police pursued the SUV through Santa Ana before it crashed, according to authorities.
The driver tried to escape on foot by hiding in a business, but he surrendered after a short standoff, police said.
Police arrested Waring and booked him into jail on suspicion of attempted murder, vehicle theft, felony evading police, hit-and-run and assault and battery.
Costa Mesa police said investigators found evidence in the vehicle linking Waring to the shooting but haven't found a gun.
Waring has a criminal history in Orange County that includes convictions on felony drug charges and several misdemeanors, including hit-and-run in 2008, battery in 2009, possession of drug paraphernalia in 2009 and resisting a peace officer and drug possession in 2015.
He also has an open case related to felony drug and forgery charges, to which he pleaded not guilty in May.
Waring's mother was a cast member of Bravo's reality TV series "The Real Housewives of Orange County" from its debut in 2006 until 2008, when she left the show to deal with her son's problems, according to Bravo.
--
Jeremiah Dobruck, jeremiah.dobruck2@latimes.com
Twitter: @jeremiahdobruck
ALSO
Sperm whale fossils up to 12 million years old unearthed at Irvine landfill
Kitchen fire causes $450,000 in damage at Newport Beach restaurant
---