Double murderer's brother suspected of domestic violence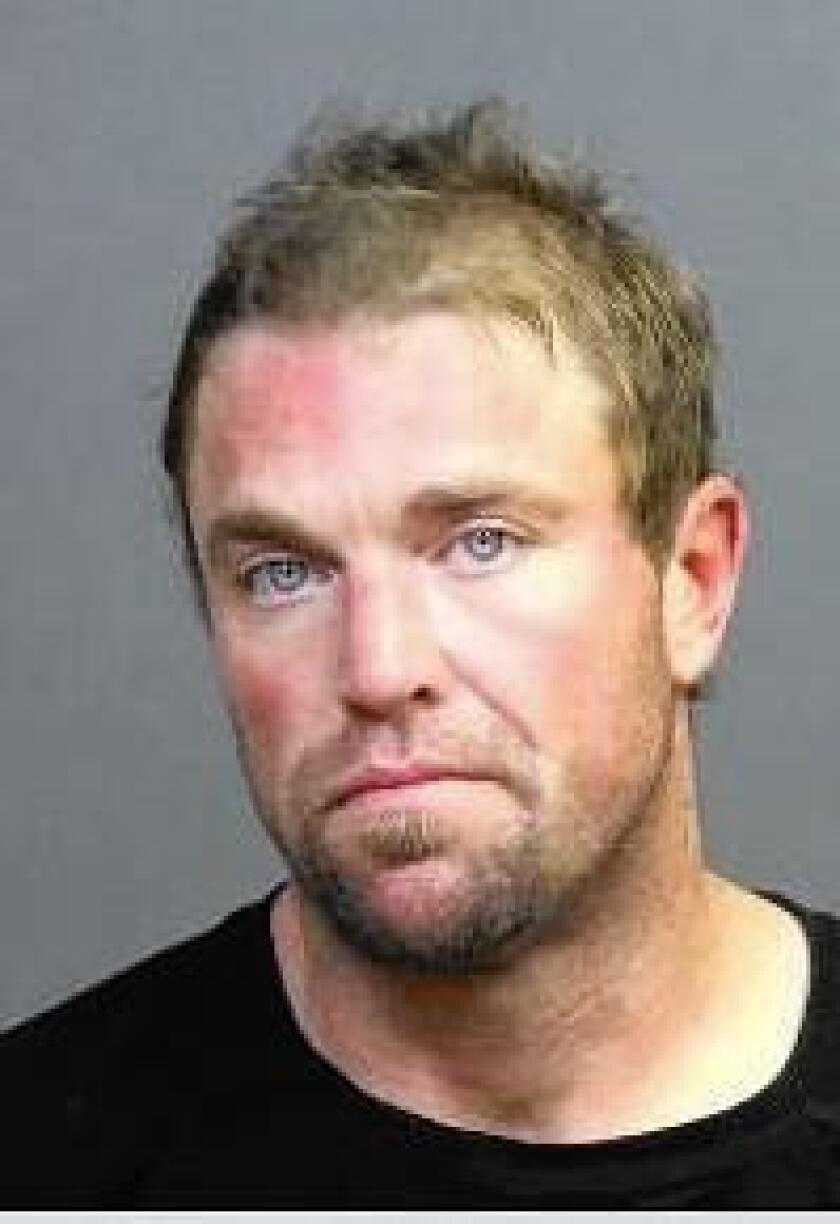 Timothy Wozniak — who was sentenced last week to three years' informal probation after he pleaded guilty to being an accessory after the fact in his younger brother's double-murder case — was arrested Thursday on suspicion of domestic violence, Costa Mesa police said.
Police alleged that Wozniak, 42, punched a woman in the chest, grabbed her wrist and bit her forearm on Monday while the pair were in a car traveling north on Bristol Street near South Coast Plaza. The two have a relationship, according to police, who would not elaborate.
Wozniak, a Long Beach resident, drove the woman to a hotel in Irvine, where a security guard noticed she was distraught and called Irvine police, according to Costa Mesa police spokeswoman Roxi Fyad. When officers arrived, Wozniak was no longer there, Fyad said.
Wozniak was arrested just after 3 a.m. Thursday when he returned to the hotel, police said.
On Dec. 15, he pleaded guilty to being an accessory after the fact in the crimes of his brother Daniel Wozniak, 32, a Costa Mesa resident who was convicted this year and sentenced to death for murdering Samuel Herr, 26, of Costa Mesa and Herr's friend Juri "Julie" Kibuishi, 23, of Irvine in 2010.
Timothy Wozniak was charged after authorities learned that Daniel Wozniak had given him evidence, including the murder weapon, to hide or destroy.
Timothy Wozniak previously pleaded not guilty to the felony accessory charge but changed his plea as part of a deal offered by prosecutors.
In addition to probation, he was sentenced to 10 days in jail — time already served — and mandatory enrollment in an anger management program, according to Orange County Superior Court records.
Twitter: @HannahFryTCN
---