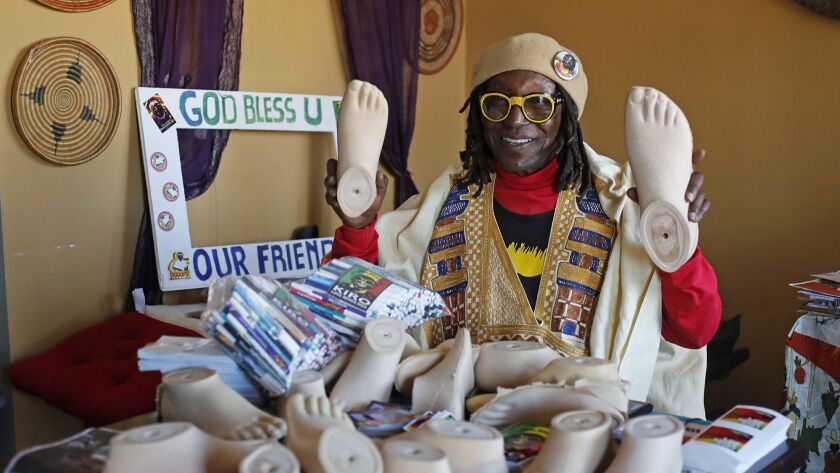 Billy Kirokiro didn't realize how vast his father's influence was until he was gone.
Hundreds of Orange County residents gathered last week to mourn the loss of Bigiria Mustapha Prince David Willy Kirokiro, who passed away in the predawn hours on Dec. 29 due to surgical complications. He was 68.
He had opened his own storefront, African Corner, which sold African-related items, after moving to Costa Mesa in the mid-'90s, though it was when a clothing designer created a shirt with his face on it, that his image — unfurled dreadlocks, characteristic yellow glasses and big smile — became iconic, especially in the Orange County music scene.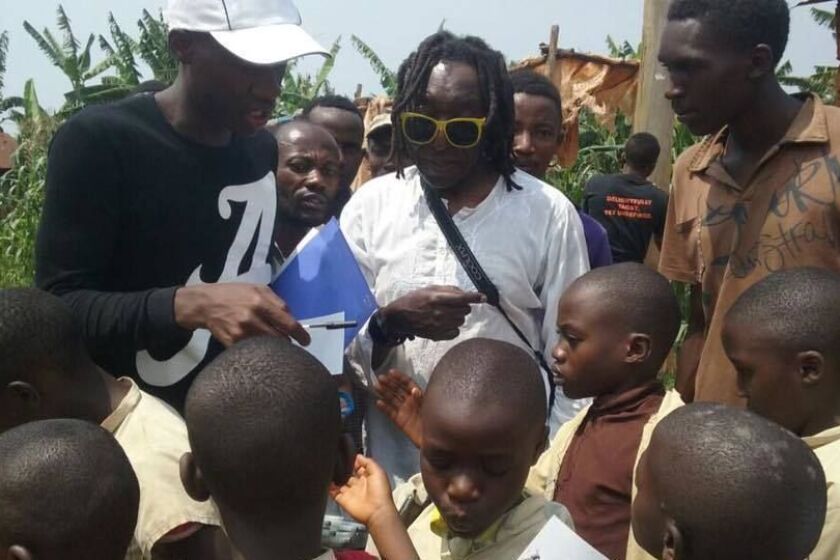 In the days following the end of the Rwandan genocide, the country was still simmering from the chaos as Bigiria Mustapha Prince David Willy Kirokiro aimlessly walked the streets of his former home.
Throughout the week of mourning, many told Billy their stories of his father, known commonly as Kiro.
Billy learned of his father's boundless compassion, and his penchant to alleviate the suffering of those most in need.
"I was stunned," Billy said. "For the first time I found out I didn't know my dad at all. Yes he was my dad, but he was so much more than my dad.
"At his funeral, many people came up to me and told me, 'I owe it all to your dad.' "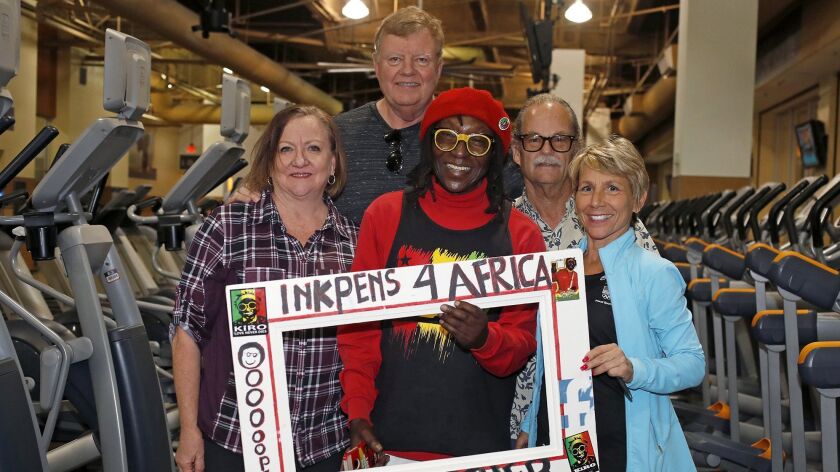 John Safari, a longtime friend of Kiro's, is helping to organize a concert in Kiro's honor to raise money to help the family pay for Kiro's medical and funeral costs. The event will be held at 7 p.m. Jan. 25 at Tiki Bar in Costa Mesa. A minimum donation of $10 is required for admission.
The "Love Never Dies" concert — named after one of Kiro's common sayings — will include local reggae bands like Low Budget and Los Nauticals. Safari said he's hoping the concert turns into an annual event to pay homage to a man who regularly placed the well-being of others above his own comfort.
"We lost one of the most pioneering people for love and connection in the county," Safari said.
Many years before reaching local notoriety, Kiro was a child growing up in East Africa.
With 17 siblings, Kiro had to be resourceful growing up, walking 25 miles through the jungle to school. In young adulthood, he started his own tam-tam shops, which sold souvenir items. After his father died, he stepped up as the patriarch of the family, financially supporting his siblings.
"My dad was not motivated by money," Billy said. "He was motivated by love. He always used to say, 'My head follows my heart.' "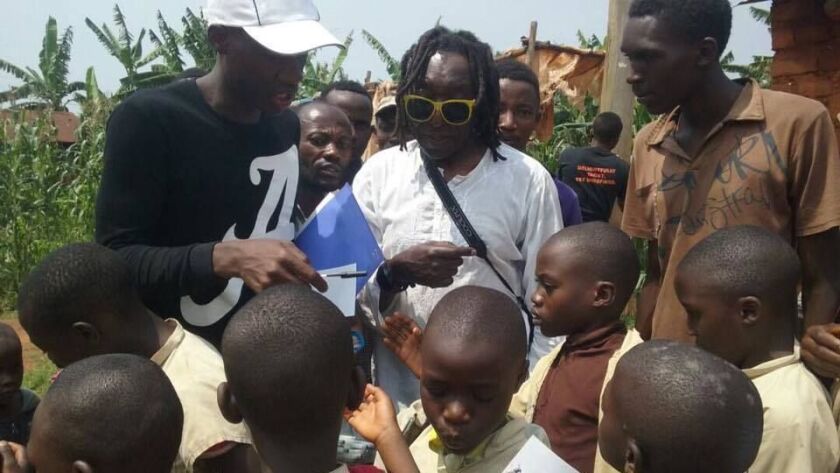 Kiro was living in Rwanda in 1994 when the Hutu-led genocide began. He was able to escape the violence, coming to the United States under political asylum with only $20 to his name. Dozens of his friends and family, all part of the Tutsi ethnic group, were among the hundreds of thousands of Rwandans killed during the massacre.
After a few years on the East Coast, which was a little too cold for his liking, Kiro settled in Costa Mesa.
People were drawn to Kiro and he became a mentor for many.
Jackie Lopez of Costa Mesa said Kiro was responsible for helping her find compassion and love after struggling with the aftereffects of an abusive childhood. Lopez, who knew Kiro for about 30 years, refers to him as "Papa," a common term of endearment many use for Kiro.
"He meant a lot to a lot of people because he gave from his heart," Lopez said. "He shared his love with everyone. He would find broken people and build them up. That's what he did with me. He taught me how to forgive and love — to never leave anyone in the dirt."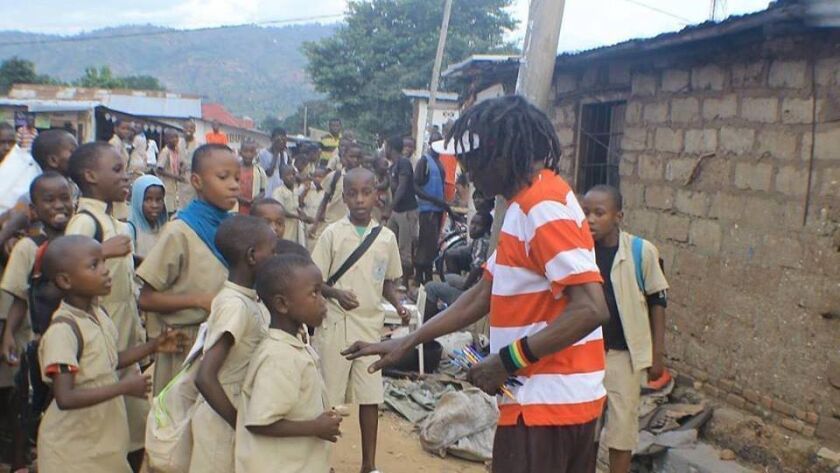 Lopez remembers when they collected baby formula and condoms to bring to Africa. Kiro regularly returned to his homeland with hundreds of prosthetic limbs for the handicapped, bags of markers for the schoolchildren and jewelry beads to economically empower the widows of the community.
Kiro raised money to open two schools in Africa as well as remodel a third.
His compassion served as an example to many in the community.
"He taught me to come alive again," Lopez said.
Billy said Kiro has seven biological children, but about 20 or so others he referred to as his "adopted children." They weren't actually officially adopted, but that never mattered to them or Kiro. They consider themselves Kirokiros.
"He helped those that lacked purpose or happiness and showed them to look inside and change yourself," Billy said.
Kiro also became known for hosting drum circles throughout the county. He'd hold a regular drum circle with volunteers at Hoag Hospital in Newport Beach for patients.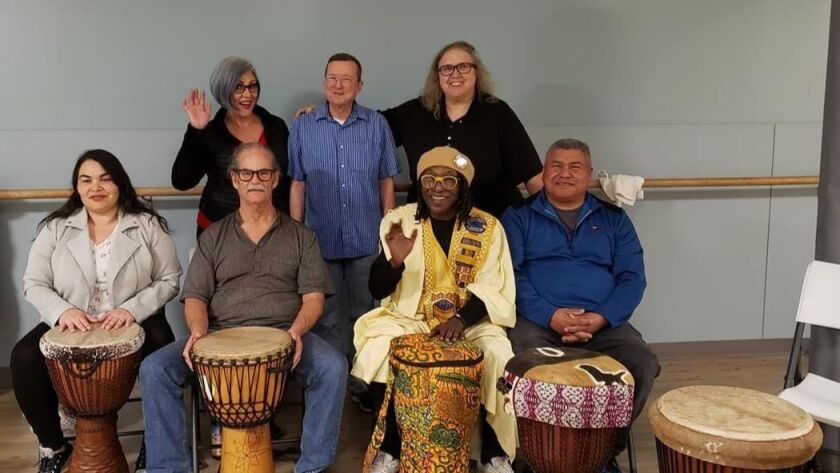 Many attended his drum circles through the years, including that clothing designer who felt that Kiro's face would look good on a shirt.
The concert will include a raffle of Kiro-related merchandise, including stickers and buttons.
Some of the apparel bares his trademark sayings, like "oooops!" and "Love Never Dies."
"He was my rock and my adopted Papa," Lopez said. "I just don't want him to be forgotten."
To donate money towards Kiro's medical and funeral costs, visit the "Kiro's Memorial Fund" GoFundMe.
---