Saddleback College considers getting rid of controversial mascot
Saddleback College is considering whether to replace its mascot amid calls from faculty and students that it perpetuates a racist stereotype.
The college has been under fire for its mascot, the Gaucho, for at least a decade.
Amid a renewed national movement against racism and police brutality, the Mission Viejo school has been holding discussions with faculty and students to determine whether to get rid of the gaucho, which is an Argentinian cowboy.
The debate is not far off from the Washington Football Team ending in July use of its "Redskins" branding, which included a logo and mascot many considered to be racist.
A group called Retire the Gaucho has listed several reasons on its website why the mascot should be changed.
For one, the mascot plays into a stereotype of Latino men that has been perpetuated in movies and other forms of entertainment in the U.S., the group says.
The group also contends that the use of the gaucho is a form of cultural appropriation. "... We have no right to objectify and represent an entire culture as a stereotype for our own purposes and benefit," the group's website says.
The school stopped using the original gaucho image in 2018. This year, a group at the college had been working on redesigning the Gaucho.
Various new versions were expected to be sent out for a vote this fall, but those plans were set aside after criticism of the mascot intensified after the killing of George Floyd provoked nationwide protests against police brutality and racism. The school has also eliminated many traces of the mascot on campus, including two large murals.
Faculty members formed the Retire the Gaucho group and started a petition that collected more than 200 signatures. They are calling for the gaucho mascot to be scrapped completely rather than redesigned.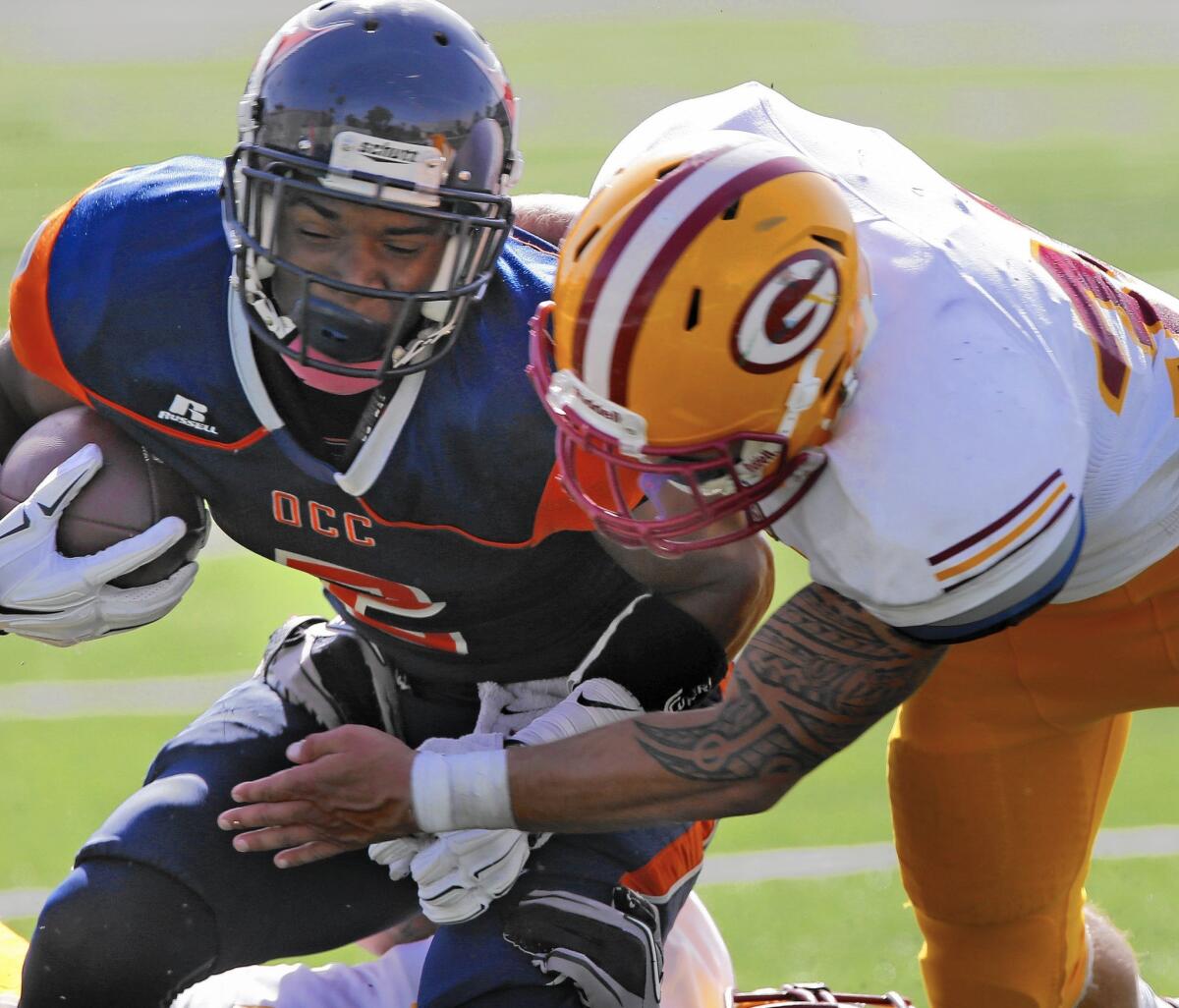 In response, Saddleback College president Elliot Stern sent a letter to all employees at the beginning of the fall semester in August that announced his decision to pause the mascot redesign and that the school would hold a series of Zoom discussions with employees and students about whether to get rid of the mascot.
In his letter, Stern mentioned that although the school has sought to rid the campus of the original gaucho image, not everybody's on the same page.
"I, myself, have also seen and heard from others who have seen employees who continue to wear the offensive depiction on clothing," Stern said. "It seems that the attempt to save the Gaucho by repairing the damage done by its racist depiction was not fully embraced across our campus."
The letter stated that there would be four discussions. The third meeting was held on Tuesday.
Jennie McCue, director of marketing and communications at the college, said there will possibly be another meeting, but it is not yet certain.
Students were required to reserve a space in the Zoom meeting by Friday. Those without a reservation were unable to access the meeting, and the discussion was not recorded by the school.
Ahead of the meeting, Debi Gold, commenting on a Saddleback College Facebook post inviting the public to the meeting wrote that it was "sad to take the mascot away."
Gold wrote she had Latino friends who attended the school, and "they think getting a new mascot will be taking away their heritage. They do not feel it's racist at all, and it's white people going overboard creating racial injustices that don't exist."
"We will endeavor to create a safe space for all of us to speak, listen and process," Stern said in his letter. "I hope that we can listen and respond to each other with open hearts and minds, not merely opine and tune out other views and perspectives. (We do way too much of that in modern society.)
"I am hopeful that these discussions will be healthy for us and will help us decide not just the Gaucho's fate, but will model for our students how we discuss even polarizing topics with respect and love for one another and make decisions by listening to and learning from each another. Whether we are Gauchos or not at the end of these discussions, we are Saddleback, united by common values and shared mission."
All the latest on Orange County from Orange County.
Get our free TimesOC newsletter.
You may occasionally receive promotional content from the Daily Pilot.