Plácido Domingo, the LA Opera, LeAnn Rimes, Mandy Patinkin, Herb Alpert and Diavolo are just some of the artists who will perform at the Musco Center for the Arts during its just-announced 2019-20 season.
The Chapman University-based arts center's fourth official season will kick off in September and run through May 2020.
The Musco Center is introducing a new initiative next season, "Leap of Art," which will involve three visiting organizations or individuals producing events at the end of their residencies that will combine scholarship and activism with performance.
"The most exciting thing to me about the Musco Center and the work that our team does is the fact that we're deeply integrated into the life of the university," said Richard Bryant, executive director of the arts center since 2016. "Our programming is aligned with what we teach."
Kicking off the 2019-20 season on Sept. 21 will be Diavolo, the Los Angeles-based company that combines dance with architecture and acrobatics. Diavolo became a nationwide sensation in 2017 through its death-defying performances on season 12 of "America's Got Talent."
As part of Leap of Art, Diavolo will join forces with Chapman's Veterans Service Center and its Center for War, Memory and Society to work with U.S. war veterans and community members.
Disney's Pixar in Concert will be Sept. 28, combining a live symphony orchestra of professional musicians with Chapman student musicians. They will perform excerpts from Disney's Pixar film scores, including "Cars," "WALL-E," "Ratatouille," "Finding Nemo" and "Monsters, Inc."
The Kaleidoscope Chamber Orchestra will return to the Musco on Oct. 13, and the Academy of St. Martin in the Fields Chamber Octet will perform Oct. 15.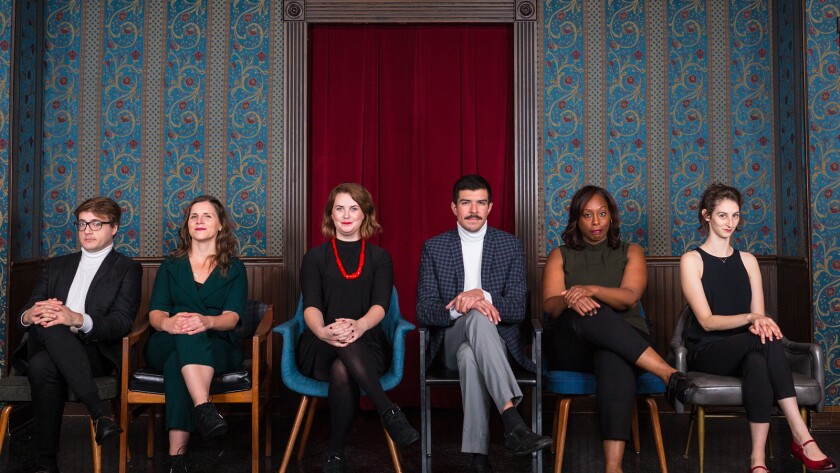 The nationally renowned and influential Second City comedy troupe will grace the Musco stage on Oct. 16. Warning: This show may contain adult themes.
The legendary Count Basie Orchestra will perform Oct. 17, and Honolulu-born Taimane will bring her ukulele and Elemental Tour to the stage on Oct. 20.
Chapman's Office of the Provost will continue its Arts and Lecture Series for a second season with Pulitzer Prize-winning historian Doris Kearns Goodwin on Oct 10; science writer Matthew Ridley discussing "The Evolution of Everything" on Nov. 6; and Harvard scholar and PBS host Henry Louis Gates, Jr. on April 17, 2020.
Rimes, a country music star, will perform Nov. 19, and Broadway singer and actor Mandy Patinkin will offer a new stage piece, "Diaries," on Nov. 24.
The Poland-based Wroclaw Philharmonic will perform with award-winning guest violinist Bomsori Kim on Jan. 30, 2020.
The Mac King Comedy Magic Show will be Feb. 8, with magician Kevin Spencer coming early (Feb. 2-8) to share how magic can be a tool for healing or easing conditions of autism, dementia and traumatic brain injury in a Leap of Art event.
Coming back for the fourth season in a row is the legendary tenor Domingo, who will perform Gaetano Donizetti's "Robert Devereux" with Davinia Rodriguez, Ramón Vargas and the LA Opera orchestra, chorus and principals. The musical production will be conducted by Eun Sun Kim. As in years past, Domingo and LA Opera will also conduct a master class with Chapman students.
"We take advantage of the opportunity to have deeper interactions with students," said Christopher Koelsch, president and CEO of LA Opera. "From my point of view, there are huge benefits for us doing this. We see incredible morale boosts for what I consider the core of the company, which is made of the chorus and the orchestra.
The esprit de corps has increased immeasurably after these performances. They're artists — there's a pride of ownership over the end product."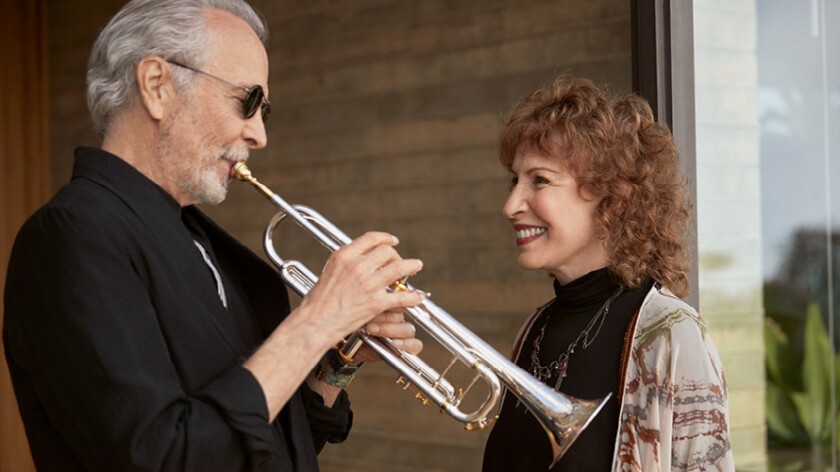 Jazz giant Herb Alpert will appear with his wife Lani Hall on Feb. 27. Kishi Bashi will return to Chapman with his chamber orchestra on April 1. This will also be a Leap of Art event involving Chapman's World War II Japanese American Incarceration Memory Project.
Other performances include: "Nochebuena: Christmas Eve in Mexico" on Dec. 11; "A Southern California Christmas" on Dec. 14 and 15; Mark O'Connor's "An Appalachian Christmas" on Dec. 17; "Obsessed Pho More: Contemporary Ballet & Art Songs" on March 8, presented by the Vietnamese American Society for Creative Arts and Music; Spellbound Contemporary Ballet on April 5; Juilliard String Quartet on May 2; and Kaleidoscope Chamber Orchestra delivering Mahler's Ninth Symphony on May 3.
The season will conclude with the Musco's fifth annual "Heartbeat of Mexico" Festival, May 29-31.
"I feel fortunate that the word's getting out about Musco and Chapman among the universities and artistic centers around the world," Bryant said. "As a result, we're able to attract and draw interest from the top people. I think the season reflects that."
William Hall, artistic director and founding dean of the Musco Center, said, "I think it's a more balanced program that we have. We're trying to meet not just the audience at Chapman, but the audience throughout Southern California."
About 26 additional performances by Chapman's College of Performing Arts will be announced in early August.
Ticket subscriptions go on sale at noon June 6. Individual tickets to all shows will be available at noon June 18. To purchase tickets or for more information, visit muscocenter.org.
Richard Chang can be reached at richiechang@gmail.com.
---