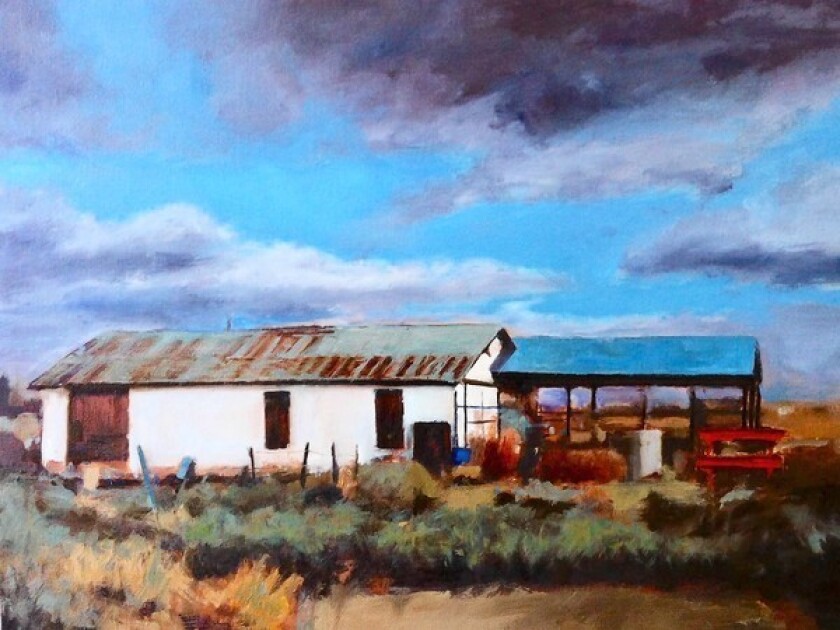 LCAD students to show off work at Art Walk
The 11th annual mentorship between Laguna College of Art & Design and First Thursday's Art Walk member galleries comes to a close Dec. 6 when local galleries will feature original work by fine art seniors.
Several LCAD students will show off their work at 17 local galleries that volunteered to be mentors, according to a news release. The event will take place during the Art Walk, 6 to 9 p.m. and the students will present their work at each gallery, with proceeds of sales benefiting student artists and the First Thursdays Art Walk LCAD Scholarship Fund.
First Thursday's member and LCAD professor Robin Fuld started the mentoring program, which is designed to teach the students the basics of working in the professional art world, the release said. Most of the students have never exhibited their work professionally.
"Every year, I hope to instill in my students the importance of the business side of art, and not to fear it," Fuld said in a statement. "There is so much help available to the emerging artist, and now they have a chance to work with industry professionals through the mentoring program who will answer their every question and show them the ropes. Besides having the passion and discipline for their art, it is essential to have knowledge of the business side."
Participating galleries include: La Bottega Dell'Acquaforte, The Redfern Gallery, Bluebird Gallery, DeRu's Fine Arts, Studio 7 Gallery, Saltfineart, Cove Gallery, AR4T Gallery, The George Gallery, Exclusive Collections, The Artist Eye, Gallery McCollum, Dawson Cole Fine Art, Art Cube Gallery, Pacific Edge Gallery, The Cottage Gallery and Laguna Gallery of Contemporary Art.
*
Fundraiser being held for Human Options
DeBilzan Gallery and Lynch Design Group will host a two-day fundraiser for Human Options Dec. 1 and 2 at DeBilzan Gallery.
The gallery will donate 20% of all sales to Human Options' Shelter Repair and Remodel Project, which will restore and remodel its emergency shelter for women and children, according to a news release.
DeBilzan Gallery offers paintings, sculptures and other unique items by artists William DeBilzan, Tony Dow, Roberto Romano and Ryan Heimbach. The gallery is at 224 Forest Ave., and the gallery is open from 11 a.m. to 9 p.m. Dec. 1 and 11 a.m. to 7 p.m. Dec. 2. For more information, contact Deborah DeBilzan at (949) 494-2406 or debilzangallery@verizon.net.
This project was created by Marlene Lynch of Lynch Design Group in honor of her late brother, Daniel, who passed away earlier this year.
"I made a promise to my brother just before he passed away to do something that will keep his memory alive and touch others," Lynch said in a statement. "While the refurbishing project has expanded along the way and has ultimately become a healing process for me, my greatest goal will be to touch the families that come to Human Options by creating a space that is safe and nourishing."
For more information on a donation, contact Lynch at (714) 321-7099 or marlene@lynchdesigngroup.net.
*
Exhibit at Hortense Miller Garden
The Friends of Hortense Miller Garden is hosting an aviary exhibition, "Turnings," fine art made of wood by Warren E. Aut, a retired rear admiral in the Navy. through Dec. 31 at the Hortense Miller Garden.
"Woodturning is the perfect joining of art and the design; transforming a rough piece of timber into a finished object, whether it be functional or artistic, provides a satisfaction that I have not experienced in any other medium," Aut said in a statement.
A reception will take place from 11 a.m. to 1 p.m. Saturday, coinciding with the holiday party at the gardens. For more information, call (949) 497-0716.
— Alisha Gomez
---