Food documentaries get a showcase with Newport Film Festival's new Culinary Series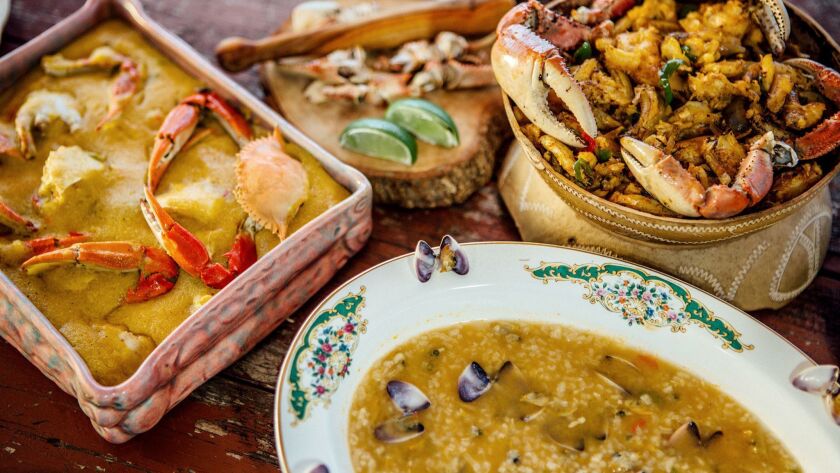 Epicureans can indulge in culinary cinema at the 19th annual Newport Beach Film Festival with the introduction of the Culinary Film Series, a new documentary film program spotlighting the art of gastronomy, international food culture, emerging and prominent gourmet chefs, and the craft of winemaking and distilling.
From the Burgundy Hills of France and the cuisine of Cuba to the Michelin star restaurants in San Sebastian, Spain, the program features eight films that explore regional and local cuisine, along with the history of culinary traditions and the personal stories of innovative chefs and vintners, as well as the challenges and triumphs that come with working in the culinary industry.
"Three Days of Glory" — directed by David Baker and Scott Wright — is a documentary about Les Trois Glorieuses, the world's greatest wine celebration in Burgundy during the historical region's brutal 2016 season.
Newport festival alumni director Baker, who is returning with two films this year — including environmental documentary "Saving Atlantis" — is thrilled to have "Three Days of Glory" make its debut in the Culinary Film Series on April 29 at Edward Big Newport.
"The quality of the films in the culinary track is really amazing," Baker said, "and it shows what a rich genre there is in the food and wine space. Audiences are wanting more than just TV cooking shows; they're curious about how wine and food drives culture and shapes lives."
Other cinematic fare at the film festival includes "Ramen Heads," directed by Koki Shigeno, about the ramen shops of Tokyo; "ULAM: Main Dish," directed by Alexandra Cuerdo, featuring the emerging Filipino culinary movement in the United States; and "Michelin Stars: Tales from the Kitchen," directed by Rasmus Dinesen, following the daily world of Michelin chefs and their restaurants.
Additionally, the culinary film series presents the West Coast premiere of director Asori Soto's "Cuban Food Stories," a documentary chronicling the filmmaker's journey to discover the hidden flavors of Cuba from his childhood.
Told through nine stories, Soto's film explores the culinary landscape of his homeland, as he uncovers hidden gems and secrets of the island in a time of rapid change.
"To bring Cuban flavors to California as a part of this select list is an honor for us," Soto said.
"Constructing Albert," "Grand Cru" and "Scotch — A Golden Dream" are other documentaries in the culinary program.
Food-centric films such as "Chef," "42 Grams," "American Wine Story" and "La Tradition" — featuring Orange County's chef Pascal Olhats — have been popular with past audiences at the Newport Beach Film Festival.
Leslie Feibleman, director of special programs and community cinema at the Newport festival, said the time was right to introduce a newly curated culinary film series with the participation of Dine Newport Beach, sponsorship by Pacific Sales and more than 60 Orange County restaurants and local culinary schools.
"We invite food, wine and film enthusiasts to venture out to the Newport Beach Film Festival and enjoy culinary tastings from our local restaurants and a dose of cinematic deliciousness on the big screen," Feibleman said.
The Newport Beach Film Festival runs from April 26 through May 3. For more information visit newportbeachfilmfest.com.
Beth Fhaner is a contributor to Times Community News.
---
All the latest on Orange County from Orange County.
Get our free TimesOC newsletter.
You may occasionally receive promotional content from the Daily Pilot.