Calligraphy is an art form that requires the communion of body and mind.
Nothing is arbitrary, and everything is planned, from the thickness of the lines that define each character to the aesthetic balance between the dark of the ink and the light of the page.
"This is an art form that requires utmost self-discipline," said calligraphy instructor Randy Yamamoto. "There are no touch-ups allowed. You cannot turn back. What it requires is for you to be there in the moment."
He plans to teach calligraphy along with the Gardena-based Beikoku Shodo Kenkyukai at the ninth annual OC Japan Fair on Oct. 19 to 21 in Costa Mesa. About 30,000 attendees are expected to flock to the fairgrounds to experience cultural exhibition booths, live demonstrations, musical performances and traditional food.
Organizer Masataka Taguchi envisions the fair as an introduction to the traditional and novel parts of Japanese culture.
"It's important to expand Orange County's view of Japanese food and culture," Taguchi said.
Yamamato, 51, of Irvine considers calligraphy a meditative practice that endows the practitioner with a sense of the present — a product of the focus demanded by the art form.
The quality of the characters relies on the artist's ability to contemplate the meaning in each movement and brushstroke.
Yamamato teaches Japanese calligraphy, or shodo, to students in Irvine.
"For me it's really important that people see that there are depths to this art," Yamamato said.
Aside from the calligraphy, fair organizers plan workshops and demonstrations for flower arranging, tea ceremonies and sake tasting. Kimonos will be available for purchase.
Ramen, the ball-shaped snack Takoyaki and noodle dish Yakisoba are among the food offerings. A so-called maid cafe, where servers dress in cosplay, will offer coffee and pastries.
Misono, a Japanese pop star and television personality, is the featured performer. She'll perform each day of the event.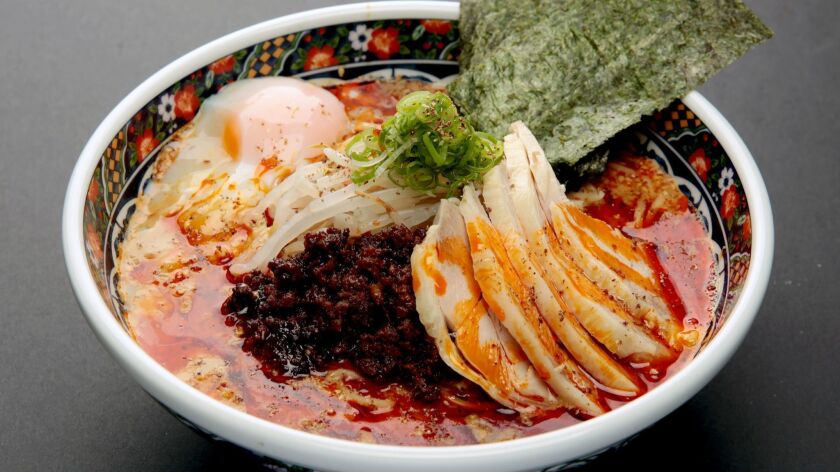 Other performers include Los Angeles-based pop-duo Layla Lane and psychedelic rock band Ventra, which features famed Japanese guitarist Masayoshi Furukawa.
There will also be taiko drumming and traditional Japanese dancing.
If You Go
What: OC Japan Fair
Where: OC Fair and Event Center, 88 Fair Drive, Costa Mesa
When: 5 to 11 p.m. Oct. 19; noon to 10 p.m. Oct. 20; and 10 a.m. to 5 p.m. Oct. 21
Tickets: $7 until Oct. 11 and $8 from Oct. 12
Information: oc-japanfair.com
Twitter:@benbrazilpilot
---