Fish Fry to move to Fairview Park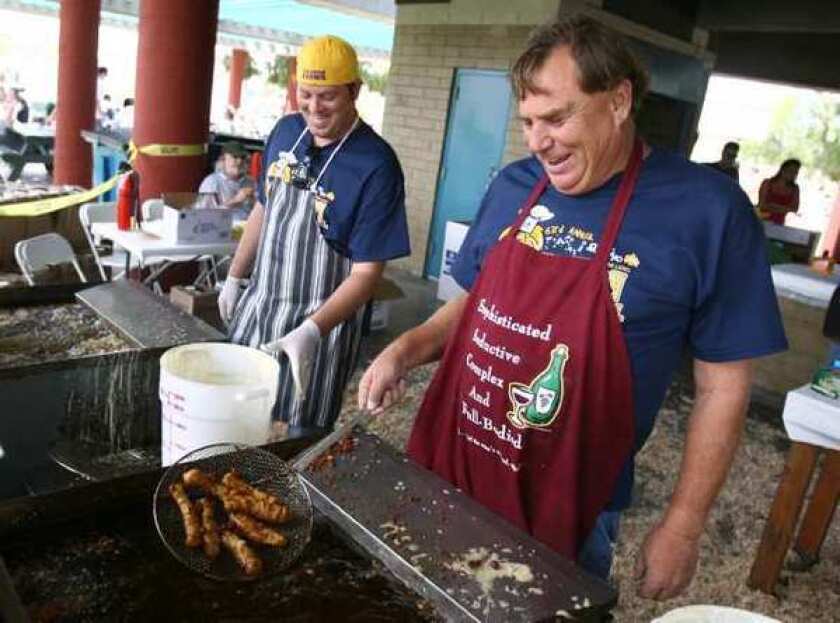 Costa Mesa's annual Fish Fry will relocate from Lions Park to Fairview Park, a location that may allow alcohol sales and a larger-scale carnival.
"This is the best place for us in the long run," said Bob Ooten, president of the Lions Club, which hosts the event that features food, rides and games. "We can grow the event, we can bring in other Lions activities, we can grow the games."
The majority of the carnival, which is on the weekend of June 2, will take place near the gazebo at the front of the park facing Placentia Avenue.
"We based our plan on a much larger Fairview event of which the Fish Fry would only be a part, sort of like the Strawberry Festival," Ooten said, referring to the annual event in Garden Grove.
After setting up rides on the Davis Field baseball diamond at Lions Park for years, $520,000 worth of recent renovations and improvements to the park have made it off limits for the annual wear and tear of the Fish Fry.
"We've done pretty considerable damage to the field with heavy carnival equipment," Ooten said. "The city is correct in saying, 'No way.' It's a gorgeous field."
For years, the annual Fish Fry event has been an anticipated follow-up to Memorial Day weekend in Costa Mesa. Originally called the Scarecrow Festival, the event was forever renamed when the Lions Club in 1945 served fried fish, a huge hit among carnivalgoers.
The crowds grew and so did the event. Carnival rides for a time were placed on Park Avenue, adjacent to the carnival, but in recent years crowds have dwindled and the rides were relocated onto Davis Field.
Fairview Park is closer to the carnival's storage center at Estancia High School but has less accessibility to water and electricity. Ooten said the Lions Club can make it work.
He said city spokesman Dan Joyce, an event organizer by trade, is helping to promote the event's new location.
"It's like opening a new business," Ooten said. "You have to work at creating ways to get clients aware of it."
Ooten said the Fish Fry could serve alcohol for the first time in recent memory — part of a way to increase revenue and draw in bigger crowds that could pave the way for a larger event.
City officials maintain the event won't leave an environmental footprint. Parking will be across the street at the train lot and there will be a shuttle from Lions Park.
Twitter: @JosephSerna
---