St. James churchgoers find home for services at Costa Mesa museum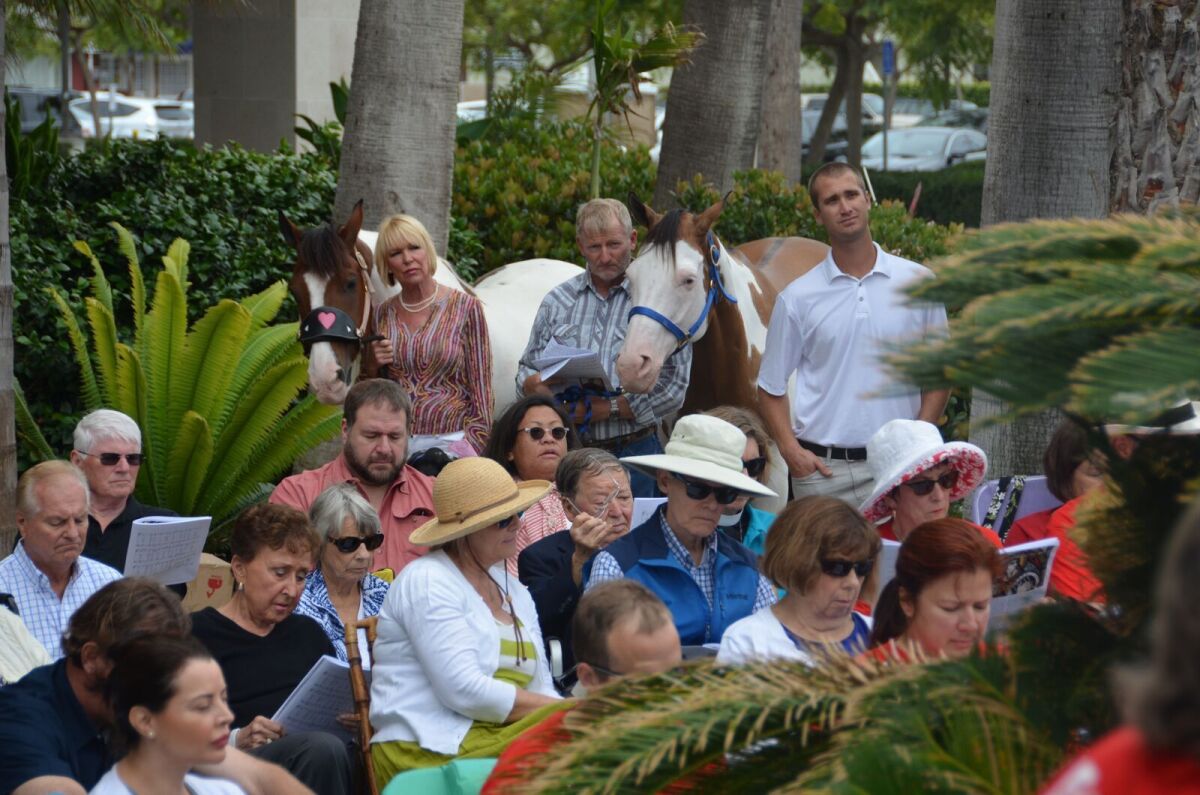 Parishioners of St. James the Great Episcopal Church in Newport Beach will move their Sunday services from a nearby park to a Costa Mesa art museum beginning this weekend.
The congregation has been holding services at a park near the Via Lido church property following Bishop J. Jon Bruno's announcement in May that the church was being sold to Legacy Partners, which planned to develop luxury townhomes on the site. Less than a month later, parishioners held their last service in the church, and days after that, Bruno had the locks changed and wouldn't allow the congregation to hold weekend services inside, churchgoers said.
The upcoming rainy season made obtaining an indoor area for services vital, said the Rev. Canon Cindy Evans Voorhees. The search for a temporary site led to the Gray Matter Museum at 485 E. 17th St. in Costa Mesa, where the congregation will hold services at 9:30 a.m. Sundays.
The sale of St. James church has not closed. The property remains tangled in a legal battle between Bruno and Griffith Co., which owned the property before it was transferred to the Episcopal Diocese of Los Angeles in 1945.
---