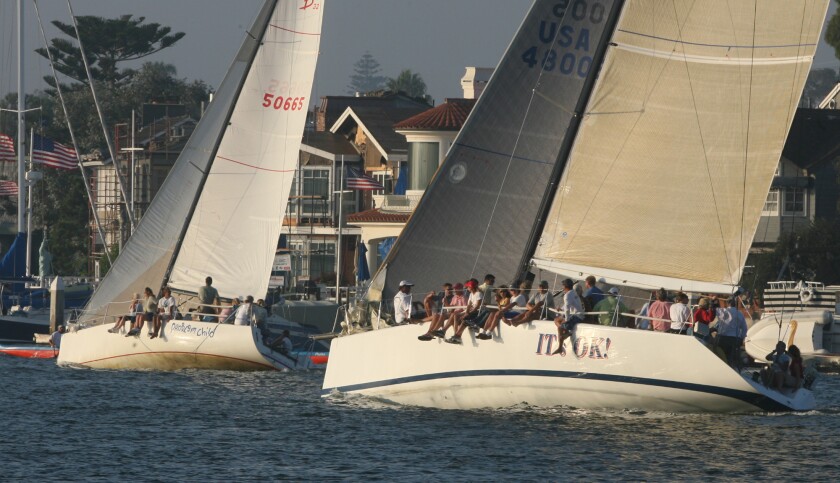 The Newport Beach Harbor Commission has restarted the process for making an official exception to the 5-knot harbor speed limit for races and practices.
The commission approved the concept Wednesday on a 6-0 vote, with Commissioner Ira Beer absent. The proposed exception will now go before the City Council and the California State Parks Division of Boating and Waterways. Harbor Resources Manager Chris Miller said he's optimistic the state will be onboard.
The exception wouldn't set a ceiling on speed, though racers would be required to operate their boats safely.
Competitive crew teams and sailors in races like the Beer Can regatta have long sped through the harbor, which otherwise is officially held to the "no-wake" speed limit equivalent of about 5.8 mph on land.
About 10 years ago, the Orange County Sheriff's Department Harbor Patrol started cracking down on what it saw as a safety issue — including during races like the Beer Can, a summer tradition of the Balboa Yacht Club that goes back about 60 years.
Sailors felt their races were being threatened, and Harbor Commission meetings on the topic around that time became "heated," Miller said.
By 2009, after a change in Harbor Patrol leadership and a summit with boaters, tensions seemed to ease, Miller said. But concerns linger.
"Life has been going on," he said. "However, there is a strong concern within the boating community that even though 10 years now have passed," the speed limit exception should be formalized "so we don't have any issues in the future."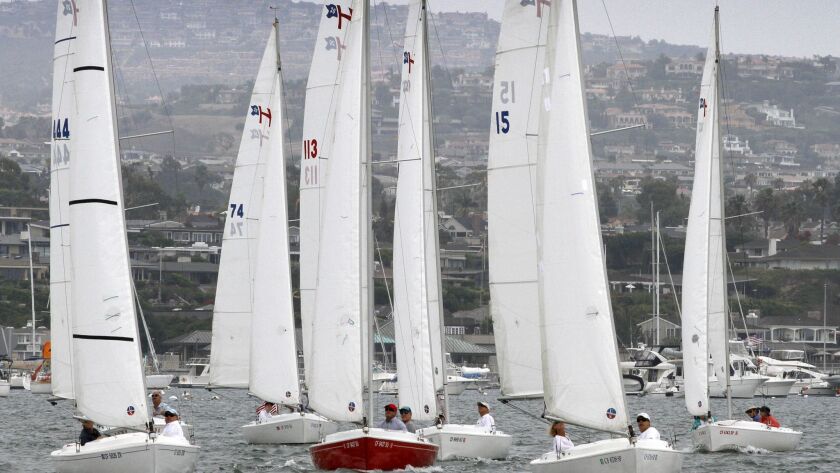 In 2011, the Harbor Commission and city staff started working on a speed limit exception similar to what is being proposed now. But Miller said it stagnated as he was busy with other harbor projects, including some major dredges.
The speed exception would be limited to city tidelands — which cover most of the harbor — and human- or wind-powered vessels, plus support or coach boats, during races or organized practices. The activities would require a city permit, valid for a day or up to six months.
Miller said he wants to have the rules in place by the end of the year.
Harbor Commissioner John Drayton said he's happy to see the exception moving forward.
"This is a longtime issue; it's been bouncing around our city for 10 years," he said. "I know it's a sensitive issue to a number of boaters and users of our harbor."
Twitter: @Daily_PilotHD
---