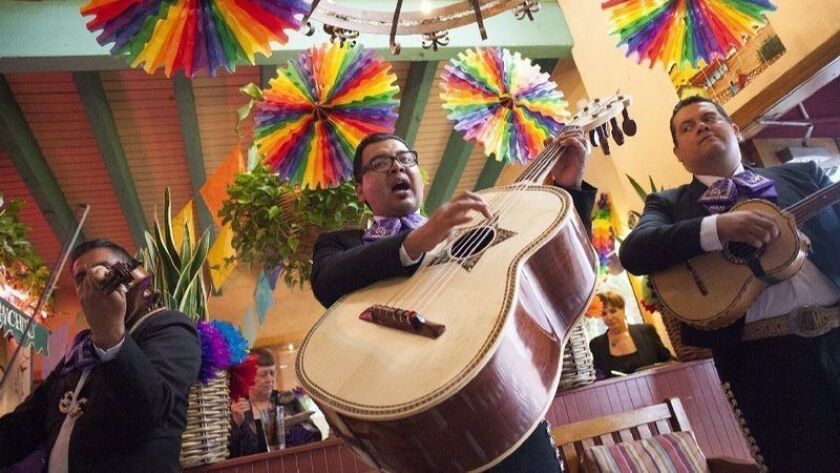 Fans of Huntington Beach restaurants can re-experience them as part of the Chamber of Commerce's first Surf City Dine Week, which runs Monday through Jan. 27.
Participating restaurants such as Duke's Huntington Beach, Cucina Alessa, Stacked, Gallagher's Pub and Avila's El Ranchito will join several others in offering unique menus for the event, some with longtime favorites re-created to provide a new experience.
Lunches will be set at $11, $16, $21 and dinners at $21, $31 and $41.
A dollar from each meal purchased will be donated to Bracken's Kitchen, a Garden Grove-based nonprofit that provides meals to people in need using food that otherwise would go to waste.
At Avila's, $16 will get diners a lunch including chicken salad or a cup of chicken soup, a side of grilled vegetables, Mexican rice or beans, and an entree of mole enchilada, California chicken taco or chile verde.
Similar options are available for Avila's $31 dinner menu.
Duke's $16 lunch menu offers grilled or beer-battered fish tacos, an herb marinated fish sandwich or a mango barbecue burger. It also includes Caesar or mixed green salad.
Duke's $41 dinner menu offers a starter, a salad and Parmesan and panko dusted fresh fish, roasted huli chicken or prime sirloin as the entree. There's also chocolate lava cake for dessert.
For more information about the event, visit surfcitydineweek.com.
---