Newport council to take up City Manager Kiff's retirement agreement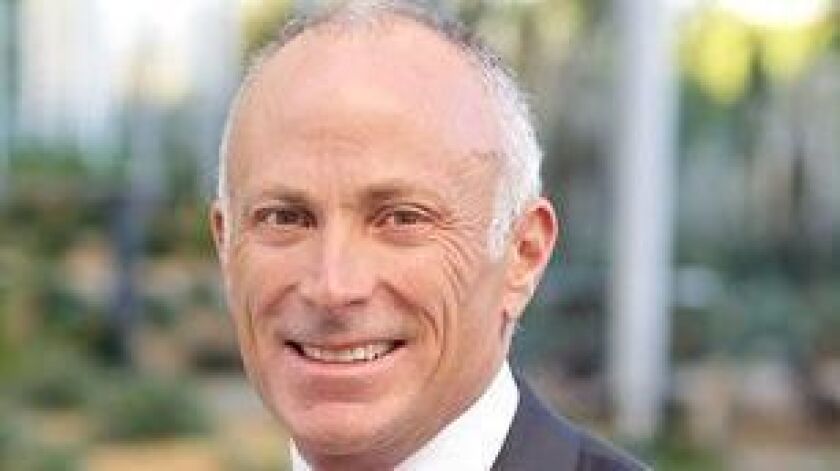 Outgoing Newport Beach City Manager Dave Kiff is seeking a lump sum payout of $84,000 to retire ahead of schedule this August, according to a contract amendment that the City Council will consider Tuesday as it prepares for his exit.
The contract amendment, which would be Kiff's sixth since taking the city helm in 2009, could have the city paying out more than $100,000 as part of Kiff's resignation. In addition to the $84,000, which is what Kiff would have earned in salary for September through December 2018, it includes a one-time deferred compensation contribution of $20,000 and up to $5,000 toward attorney's fees Kiff incurred when having a lawyer help prepare the agreement. It also says he would be entitled to any unused administrative leave pay, which tops out at 80 hours, for the year.
After the August departure date, the city and Kiff would "amicably part ways in a manner mutually beneficial to both Employee and the City," the proposed agreement states.
The proposal also allows for the city to place Kiff on paid leave if the city finds a new or acting city manager before Aug. 31.
Other terms of the proposed contract include a non-disparagement clause, which applies to the council, city management staff and Kiff. This clause is also in the current contract, in the event of termination with or without cause.
The council will also consider forming a committee to interview and recommend an executive search firm to look for Kiff's replacement.
Kiff had previously planned to retire in April 2019, according to the current version of his contract.
Kiff, who has worked for the city for 20 years, announced his moved-up resignation on March 25. At a City Council meeting two days later, Newport residents lined up to praise Kiff, even though his retirement or contract were not on the evening's agenda. Many also railed against the council with accusations that a faction had secretly worked to force Kiff out sooner than he would have liked.
Kiff said in his resignation announcement that he has intended to move to Northern California to be closer to his family. He and the council have repeatedly denied accusations of a cabal forming to push him out, breaking open meeting laws in the process.
The city manager serves at the pleasure of the City Council.
Kiff joined Newport Beach as assistant to the city manager in 1998, according to his city bio. He became the city manager in September 2009, working on water quality, Newport Bay dredging, the annexations of Newport Coast and Santa Ana Heights, the extension of the city's noise agreement with John Wayne Airport, pension reform and construction of the Civic Center complex and library.
He has said he wants a smooth transition and will work with city leadership on key issues before he departs.
Tuesday's council meeting starts at 4:30 p.m. with a study session, followed by the regular session at 7 p.m. at City Hall, 100 Civic Center Drive.
Twitter: @Daily_PilotHD
---
All the latest on Orange County from Orange County.
Get our free TimesOC newsletter, sent three times a week, for the news that matters most to your community.
You may occasionally receive promotional content from the Daily Pilot.