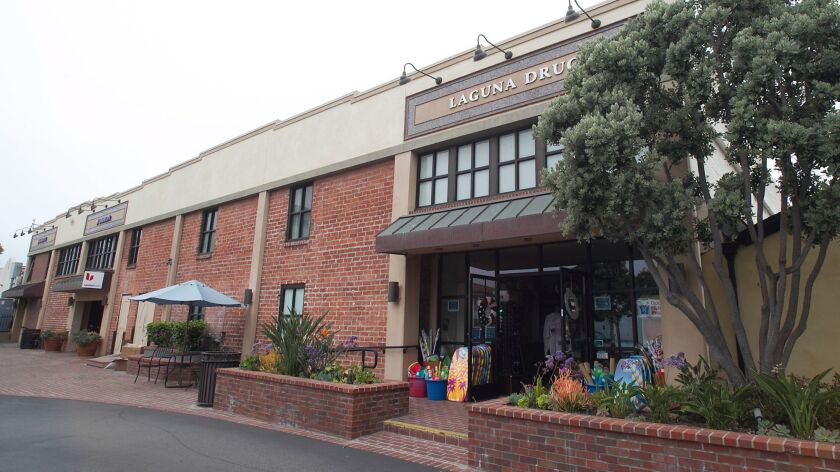 A Laguna Beach business owner has started a petition urging the Planning Commission to deny CVS Health's application to open the company's second store in the city in a space currently occupied by Laguna Drug.
Sheila Bushard, owner of Bushard's Pharmacy at 244 Forest Ave., started circulating the petition Friday and said she had gathered 100 signatures as of Monday.
The signature-gathering drive started as a response to a tentative sale between Laguna Beach-based Quality Drug Holdings Corp. and CVS in which the latter would become the new tenant at 239 Broadway St.
The sale is contingent on the city approving CVS' application, a request to amend the conditional use permit, Michael Henn, Quality Drug Corp.'s chief financial officer, said.
Laguna Drug opened in 2004, but has "not been able to operate a retail store that is profitable," Henn said.
The Planning Commission is scheduled to discuss the matter June 7.
Bushard said a CVS in Laguna's downtown would conflict with goals of the area's specific plan that encourages diversity and individuality among businesses.
"CVS carries everything everyone else has," Bushard said. "The boutique stores have hats and souvenirs. Everything CVS is going to carry is already here in the downtown."
Under the deal, Quality Drug Corp. would sell its retail pharmacy business to CVS, but continue serving prescription needs of its HIV customers, according to a letter from Quality Drug owners Dave and Cyndi Olsen scheduled to be mailed to the Planning Commission on Wednesday.
"We see CVS as better able to serve the general retail needs with assortment and pricing," Henn said. "The store that CVS operates will be a unique boutique store that will preserve the look and feel of our store."
CVS sent an application to the city in September, but the city, in a letter dated Oct. 21, requested more information from the company as to how it would satisfy an unmet need of residents or visitors.
City staff members were concerned of the loss of silk flower arrangements and other florist services currently offered at Laguna Drug, according to the letter.
CVS responded with a February letter in which the company said it would provide a merchandise mix, including pet supplies, beauty goods and generic health items, unlike other downtown retailers at "low-to-moderate prices" and be a more convenient option for north Laguna residents.
CVS wants to extend business hours by 50% from Laguna Drug's current operating schedule of 9 am to 9 p.m. CVS would open at 6 a.m. and close at midnight.
An adjacent lot would continue offering free one-hour validated parking for store patrons and at least 10 spaces reserved for customers, according to CVS' letter.
In addition to Laguna Drug, Quality Drug Holdings Corp. operates Via Lido Drugs and Coast Hills Pharmacy, both in Newport Beach.
South Laguna has a CVS in the Aliso Creek Shopping Center at 30842 S. Coast Hwy.
Twitter: @AldertonBryce
---