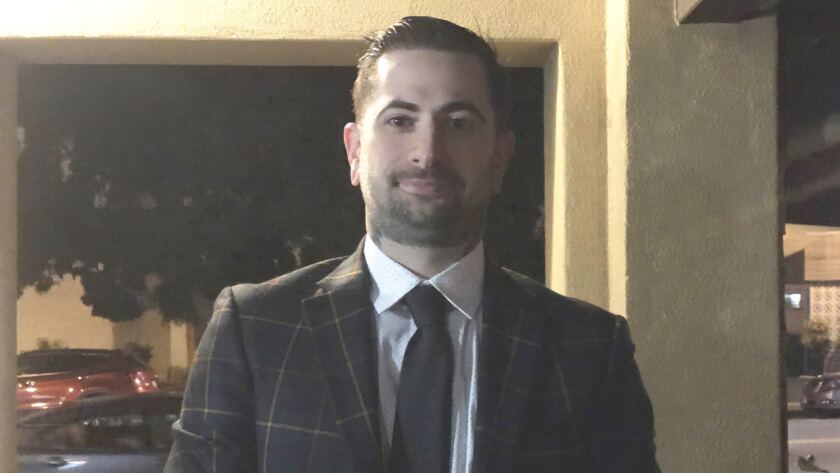 An upscale tattoo shop and a wellness store offering cannabidiol products won approval Wednesday from the Laguna Beach Planning Commission.
The commission voted 4-1, with member Anne Johnson dissenting, to approve a conditional use permit for Bare Bones Tattoo at 2940 S. Coast Hwy., which previously was occupied by Sea Interior Design.
It unanimously approved a permit for Natural Living at 574 S. Coast Hwy. The shop's owner, Farrah Gainey, plans to offer a variety of products containing essential oils and body products containing CBD, a non-psychoactive component of industrial hemp, a form of the cannabis plant.
Gainey, who has sold her products at local farmers markets the past couple of years, said she plans to hold events at the store to teach people about homemade natural remedies.
"We want to empower our customers to make the best, safest and healthiest choices for themselves and their families," she said.
The commission's decisions are final unless appealed to the City Council within 14 days.
Natural Living is the second business offering CBD products to win Planning Commission approval recently. At its Jan. 23 meeting, the commission, with Johnson dissenting, approved Lagona Apothecary, which plans to sell skincare products, soaps and bath bombs containing CBD at 206 N. Coast Hwy.
Johnson said at the time that she didn't think "we need this in our town at this time." A few residents said local voters had indicated they don't want marijuana products of any kind, citing the rejection in 2016 of Measure KK, which would have repealed the city's ban on marijuana dispensaries.
Johnson said she supported Natural Living because she knows "a little bit more about it." Per her request, the commission added a condition to the store's permit that it cannot sell beverages infused with CBD.
Bare Bones Tattoo is the first location for Zane Leibowitz, an artist who has worked in tattoo shops for half his life. He envisions opening a luxury parlor at the South Laguna site and plans to dress the part, wearing cocktail attire as he designs his customers' tattoos.
Leibowitz, currently an artist at White Lotus Tattoo in Laguna Hills, said, "I'm stepping away from the stereotypical look and feel of tattoo shops and creating something completely different in a gallery-influenced environment."
Johnson said she didn't think the new parlor is "right for the neighborhood," and a few residents in the area wrote to the commission expressing concern that it would be too close to St. Catherine of Siena Parish School at 30516 S. Coast Hwy.
But commissioners noted that none of the other tattoo parlors in town has generated police calls or known problems.
---