Laguna Beach council reaffirms resort's Aliso Creek restoration plan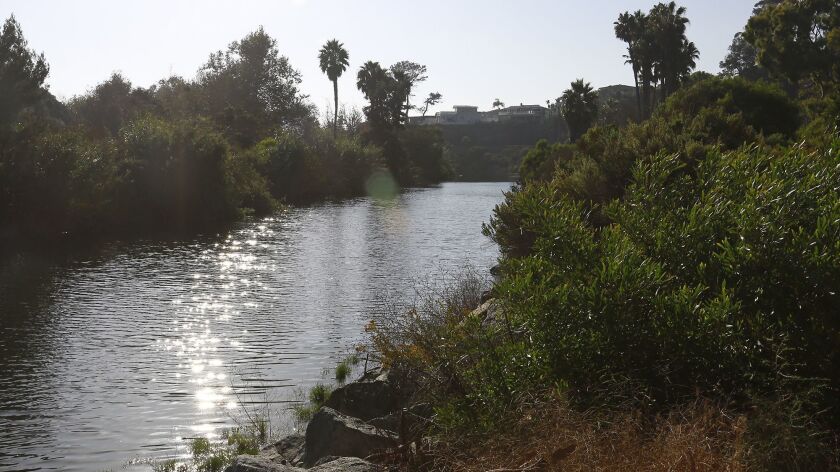 A local resort's restoration plan for Aliso Creek was upheld a second time by the Laguna Beach City Council on Tuesday after being challenged by a pair of neighbors who called it environmentally inadequate.
As part of an expansion and remodeling project, the Ranch at Laguna Beach gained approval to restore the creek's riparian habitat by removing invasive species and planting native vegetation. The creek runs through the Ranch's roughly 85 acres at 31106 S. Coast Hwy.
The plan affects nearly five acres of the property, which includes a golf course. The proposal was approved by the Planning Commission earlier this year, though neighbors Mark and Sharon Fudge appealed to the council.
The council upheld the commission's decision in June, effectively denying the Fudges' appeal, though concerns raised during the meeting were reexamined. City officials decided to send the matter back to the council for another review.
The council Tuesday approved the restoration plan on a 3-0 vote, with members Toni Iseman and Rob Zur Schmiede absent.
The Fudges contended the Ranch's efforts did not comply with the city's general plan to restore open space and maintain Aliso Creek in a natural state. City officials called that concern "unfounded" and "speculative."
Mark Fudge also challenged the chosen plant palette, arguing for a more "proper" selection and saying the city's priority should be habitat protection, not "golf play."
Ranch owner Mark Christy said he worked with various agencies, including the California Coastal Commission and Department of Fish and Wildlife, to receive their blessings for the restoration work.
"Seems like a win-win all the way around," Christy said. "Seems like a good project. I can't see why anyone would oppose it."
Mark Fudge countered that he wasn't opposing the project but rather "refining the project."
Bradley Zint is a contributor to Times Community News.
---
All the latest on Orange County from Orange County.
Get our free TimesOC newsletter.
You may occasionally receive promotional content from the Daily Pilot.