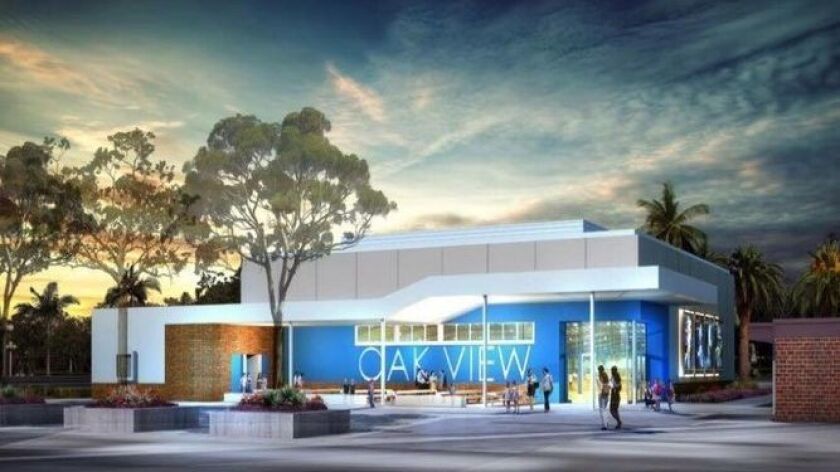 Portable buildings were torn down this week to make way for a newmultipurpose room at Oak View Elementary School in Huntington Beach.
Plans also include an outside courtyard and eating area.
"We're very excited to finally begin this project," said Carol Hansen, superintendent of the Ocean View School District. "It's going to be a fabulous new addition for a well-deserved community and students of Oak View."
The project will encompass 11,000 square feet. Officials anticipate its completion in May.
Hansen said Oak View will be the district's only elementary school with its own multipurpose room/gym, which will be used for assemblies and athletics.
The demolition work marks another milestone for the long-awaited project following the district's settlement with Rainbow Environmental Services in 2016 after three years of litigation against the waste disposal company.
Ocean View filed a lawsuit against Rainbow in 2013, alleging that dust and odors from the company's waste transfer station at 17121 Nichols Lane in Huntington Beach were making students at neighboring schools sick.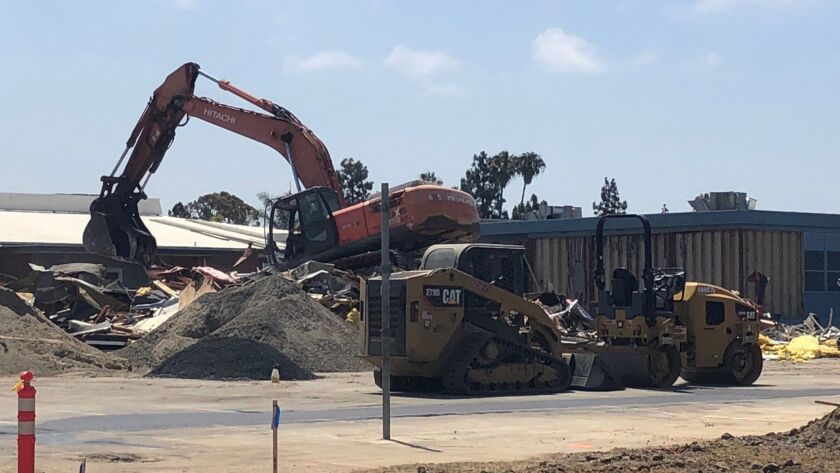 Oak View Elementary and Oak View Preschool are across the street from the station, which is used to process trash collected from homes and businesses.
Under the settlement agreement, Rainbow will provide the district with $4 million for the elementary school gym and for trees along Nichols Lane to create a barrier between the school and the trash facility. The district is putting in $5.5 million to $6 million for the gym project, Hansen said.
Rainbow also will spend $18 million to fully enclose the trash facility and install a ventilation and filtration system to help reduce noise and odors.
The school district and area residents have been calling for the enclosure for years. Oak View students couldn't go outside for PE or lunch some days because of strong odors and poor air quality, according to educators and parents. Birds often would drop items on the campus that they had picked up from the trash site.
Chris Kentopp, general manager of Republic Services in Huntington Beach, which bought Rainbow in 2014, said he was pleased the school project is moving forward.
"We hope it will be a wonderful resource for the students of Oak View and the community," Kentopp said in an email.
Ocean View board member Gina Clayton-Tarvin said she visited the campus this week to see the progress of the work. She said the district is working with Republic to "make sure everything is good with the new facility."
Twitter: @vegapriscella
---