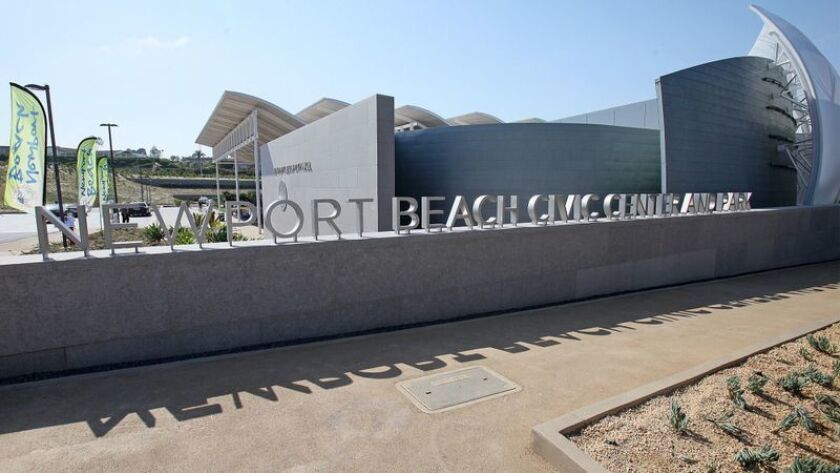 Newport Beach's General Plan Steering Committee got into the core of its function Wednesday by offering comments and suggesting edits on city staff's first draft of a request for proposals to potential consultants who would author the city's general plan update.
In addition to minor word changes, members of the citizen oversight committee emphasized their role in giving input on selecting a consultant for the general plan, the city's long-term planning and development guideline. The consultant, to be confirmed by the City Council, is expected to be in place this summer.
Committee member Larry Tucker suggested rewording the opening paragraph in the "selection process" section of the request for proposals to say, "The steering committee intends to employ a three-step process to select a consultant to recommend to the City Council" rather than say "the city" would follow a three-step process. Committee Chairwoman Nancy Gardner agreed, saying she wants potential consultants to be aware they won't be working only with staff.
Committee member Paul Watkins highlighted expected community involvement. He fleshed out a signature page to say that applicants declare their proposals will "prepare and execute a community outreach program with the goal of receiving and documenting suggested revisions to the general plan from as many constituents and groups as possible and to prepare a detailed written summary of what was learned during the process."
The RFP will cover evaluation criteria, including consultants' qualifications, experience and references, and a scope of services. The chosen contractor will be expected to become familiar with the current general plan and "capture community desires."
City staff will present a second draft of the RFP to the committee on March 20. The request for proposals is tentatively set to be posted in April, with applications due in May.
In other steering committee news, the City Council will consider candidates at its meeting Tuesday to fill two seats added after the committee convened.
A group of council representatives recommended James Carlson, an architect who previously served on the Orange County Airport Land Use Commission for eight years, and Catherine O'Hara, who worked in the planning departments in Huntington Beach and San Clemente before becoming a consultant. She also served on Newport's last General Plan Steering Committee from 2003 to 2005.
The City Council agreed last month to expand the steering committee from five members to seven after criticism that the group didn't reflect local sentiments about development.
The committee will disband after the council selects a consultant and will not directly guide the general plan's content. That task will fall to another committee that will be appointed later this year and is expected to have at least 25 members.
The full general plan update process is expected to take about three years.
---