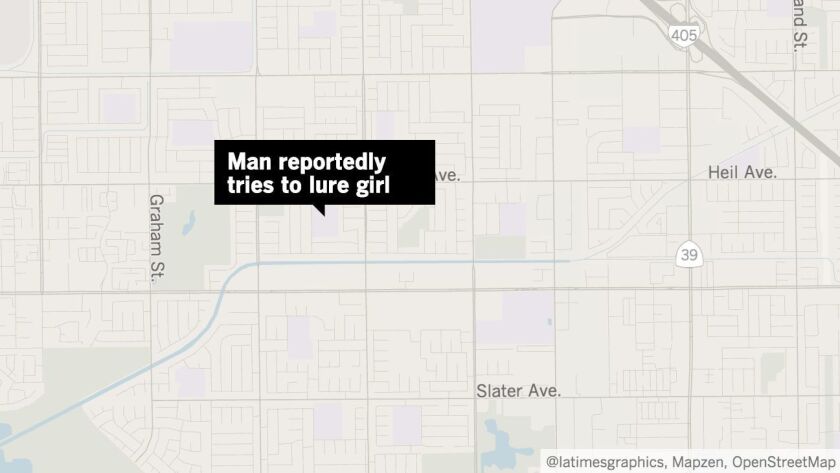 Ocean View School District officials are asking parents to review safety precautions with their children after a man reportedly tried to coax a young girl into his car as she walked to Spring View Middle School in Huntington Beach on Monday morning.
The girl, who was not identified by police, was walking to the school at 16662 Trudy Lane shortly before 8:30 a.m. when a man in a car pulled up beside her and asked her to get in the vehicle, said Officer Jennifer Marlatt, spokeswoman for the Huntington Beach Police Department.
The girl rebuffed him and the man asked again. When she declined a second time, he drove away, Marlatt said.
The girl described the man as in his 30s with facial hair, police said. He was driving a black four-door sedan with tinted windows and paper plates, the girl told police.
The incident prompted Spring View Principal Jason Blade to send an email to parents Monday reminding them to review safe routes and practices with their children who walk to and from school.
"Please also remind your student to alert school administrators of any suspicious and/or unusual activity or persons," Blade wrote.
Ocean View School District officials said they plan to send a notice to all district parents to notify them of the incident.
Twitter: @HannahFryTCN
---