The addition of GameCraft Brewing to the burgeoning Orange County beer scene is giving beer lovers who love traditional board games a new stomping ground.
The Laguna Hills brewery — which features games like Connect Four, Exploding Kittens and Cards Against Humanity — is currently open in a soft phase. A grand opening will take place in early December.
The brewery is the brainchild of owner Scott Cebula and brewer Andrew Moy.
Both like video games but decided that the brewery should take customers away from screens and keyboards.
"We wanted to enrich interaction," Cebula said. "We live on our phones and keyboards, but there is nothing like drinking beer, talking with people and playing games."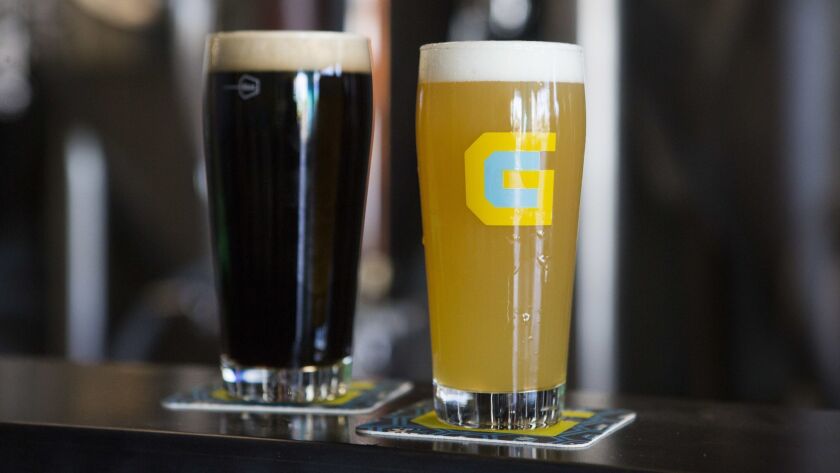 GameCraft is Cebula's first brewery. The Laguna Hills native spent years in the tech industry but has home-brewed for decades. Opening his own place has been on his mind for years.
"This is something I have always wanted to do," Cebula said. "Laguna Hills is where I raised my family, and it's a good way to add to my community."
Moy earned a degree in public health science from UC Irvine, but quickly modified his career aspirations following graduation. The Long Beach resident began homebrewing and went on to work at Bayhawk Ales in Irvine, Belmont Brewing Co. in Long Beach and Riip Beer Co. in Huntington Beach.
Moy's background is in West Coast-style IPAs, but he plans to produce other ales as well as lagers.
"My strong suit is the hoppy stuff," Moy said.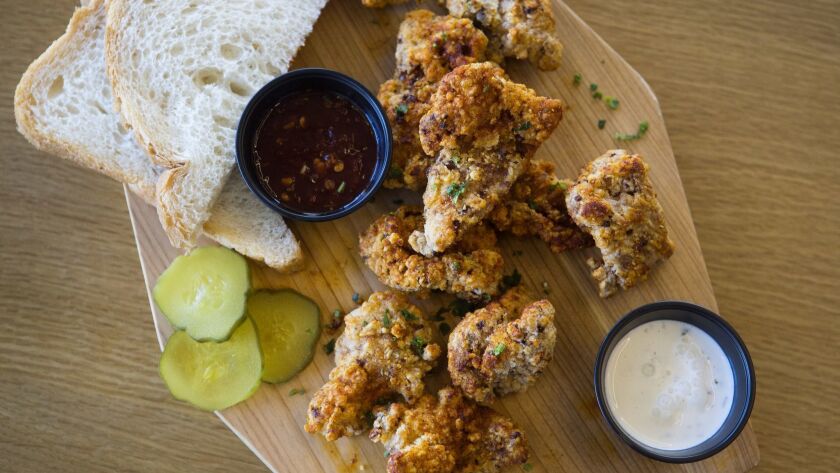 The food at GameCraft is traditional brewery grub — pulled pork sliders and chicken wings — along with Asian- and Latin-influenced dishes like fried wontons, bánh mì (Vietnamese sandwiches) and empanadas.
The majority of the food is made in-house, save for the tots and empanadas.
About a third of the beers GameCraft is currently serving are theirs while the rest are from partners. Moy plans to is add a beer or two every week, and by the time of the grand opening the majority will be GameCraft brews.
For more information about GameCraft, visit gamecraftbrewing.com/.
Twitter:@benbrazilpilot
---